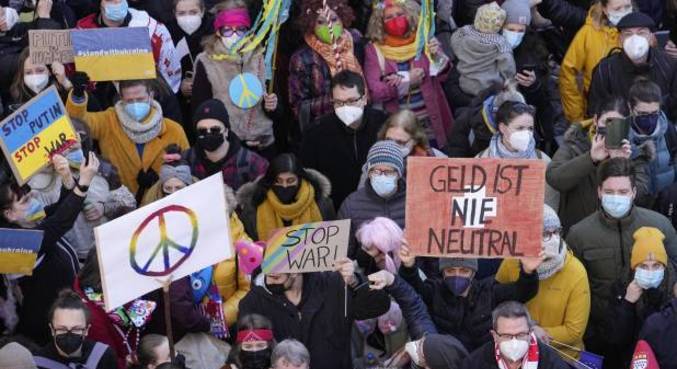 Leaders of the G7, a group of the seven most industrialized countries in the world, announced this Sunday (27) that they will cut Russian banks from the world system of interbank communication, called Swift. The measure is yet another sanction to put pressure on Russia after the invasion of Ukraine.
Swift (World Interbank Financial Telecommunications Society) is a communication system that allows payment and transfer of funds between companies in different countries, standardizing financial information.
In a statement released by the White House, the nations wrote that the measure "will ensure that these banks are disconnected from the international financial system and have their ability to operate globally impaired."
How it works


Based and managed in Belgium, Swift was created by Americans and Europeans in 1973 and today brings together 11,000 connected financial institutions in more than 200 countries.
In practice, it works as a real-time messaging system that allows banks and companies to inform each other of payments that are due and have already been received. Last year alone, more than 42 million messages were exchanged per day.
The consortium's goal is to ensure that users around the world communicate quickly and securely. It is worth emphasizing that the mechanism is not a payment system, but a messaging service.
Consequences of expulsion


Russia's removal from Swift prevents Russian banks from enabling payments in their business transactions. As the country is a major exporter of oil and natural gas to the European Union, many countries depend on this supply.
The biggest implication is that companies from other countries are also prevented from doing business, that is, there are side effects for economies and the global financial system.
concerns


Some countries were reluctant to cut off Russia's access to the interbank transfer network due to concerns about how payments for Russian energy imports would be made and whether EU creditors would be paid.
"Swift is the financial nuclear weapon, it is what would allow Russian financial institutions to be cut off from other institutions across the world," said French Finance Minister Bruno Le Maire.
"When you have a nuclear weapon in your hands, you think before you use it. Some Member States have reservations. France is not one of them," she added.
The German government spokesman said Russia's expulsion of Swift has a huge impact on transactions to Germany and for German companies in Russia.

*With Reuters and Agência Estado