Sports
Conmebol meets UEFA and European clubs and reinforces desire to revive Intercontinental Cup | international football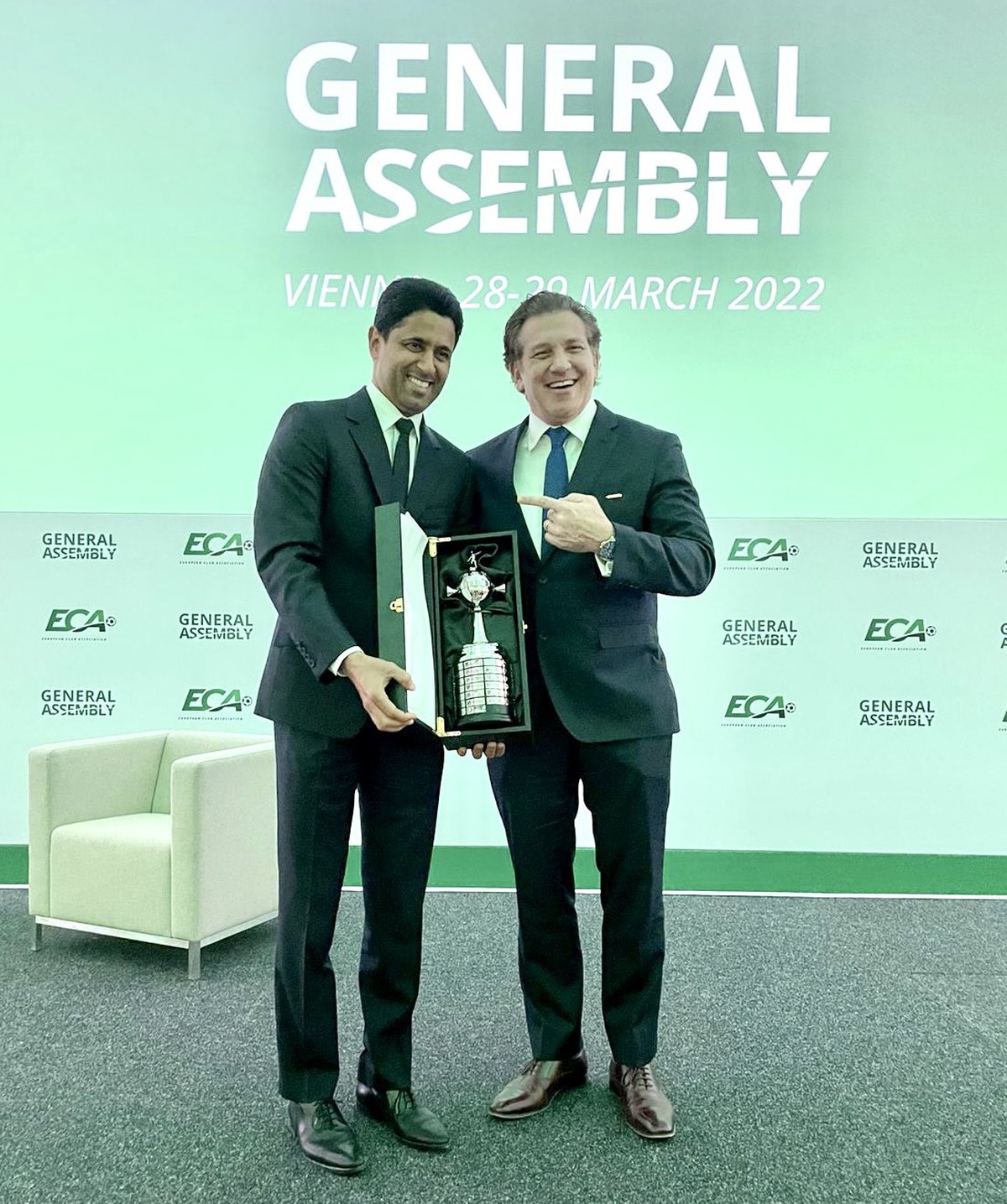 The Intercontinental Cup, a match that brought together the champions of Libertadores and the Champions League of Europe, is close to happening again. Invited to participate in the general assembly of the European Association of Clubs (ECA), the president of CONMEBOL, Alejandro Domínguez, indicated that the event could return.
— Thank you very much Nasser Al-Khelaifi of ECA for inviting us to your general meeting. Conmebol wants to develop several projects together with ECA and UEFA. Perhaps the return of the Intercontinental Cup? – published Domínguez on social media.
The return of the match is an old wish of Alejandro Domínguez. The CONMEBOL leader has been discussing the possibility since 2017. In recent interview with geUefa president Aleksander Ceferin also expressed his desire for the game to take place and said that ECA approval was lacking.
Created in 1960, the Intercontinental Cup brought together the champions of America (Libertadores) and Europe (Cup of Champions), who started to play games back and forth to define the champion, a formula that was valid until 1979.
Conmebol president Alejandro Domínguez poses next to the president of PSG and the European Club Association, Nasser Al-Khelaifi — Photo: Disclosure/ECA
The following year, the tournament was sponsored by the Toyota company and the decision between Europeans and South Americans began to be played in a single game, in Japan. The "Tokyo Project" has become an obsession of Brazilian clubs.
As the previous tournaments only had representatives from South America and Europe, FIFA made its first attempt to organize an official World Cup in 2000, in Brazil. Despite the FIFA tournament in Brazil in January, Toyota kept the match between the champions of Europe and South America in December.
FIFA went four years without organizing its championship, while the Japanese continued to see the stars on the field at the end of the year. The story changed in 2005. FIFA made an agreement with the Japanese company, which started to sponsor the FIFA Club World Cup, the second official tournament organized by the entity with teams from all continents.
It was the end of the Intercontinental Cup. The governing body of football, however, recognized all of its winners as "world champions".
The Brazilians who won the Intercontinental Cup were:
Santos is twice champion: he won Benfica and Milan in 1962 and 1963, respectively
Flamengo beat Liverpool in 1981
Grêmio passed through Hamburg and won the cup in 1983
São Paulo was twice champion, winning in 1992, against Barcelona, ​​1993, against Milan