News
Amanda Seyfried talks about self-esteem, pressure of fame and beauty routine: "People put such a high price on the perfect face or body" – Vogue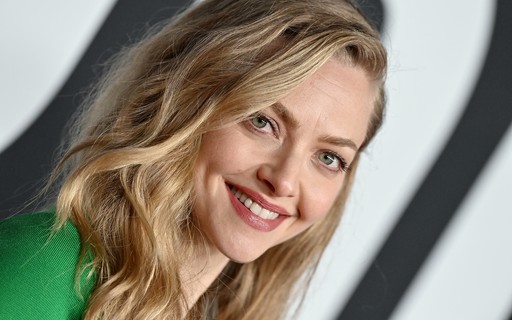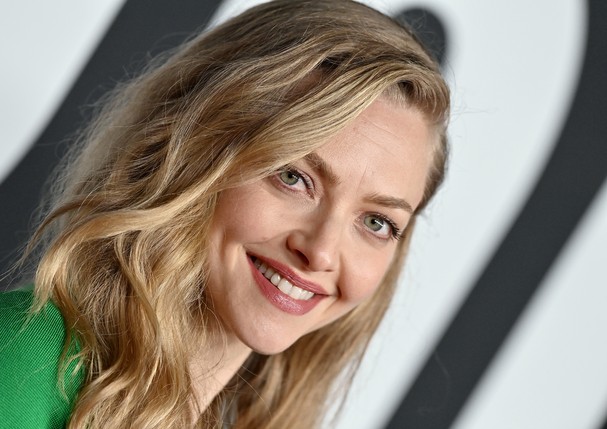 A hit in any work he decides to star in, the most recent being the series based on true events. The Dropoutproduced by the platform Hulu, in which she plays the businesswoman Elizabeth Holmes, creator of the health and technology company Theranos, Amanda Seyfried always preferred to stay a few steps away from the busy Hollywood lifestyle. But despite being more reserved, this did not stop the artist from facing the demands that come with fame, especially those related to appearance.
"A rule of thumb for me was not to take anything anyone said too seriously, good or bad, because things change quickly," she said in an exclusive interview with Vogue Brazil. Elected as an ambassador for the launch of Rénergie HCF Triple Sérum, by Lancome, the actress has a different way of looking at beauty: "For me, it comes through self-acceptance." Check out below the full chat about self-esteem, aging in the spotlight and discover Amanda's favorite beauty products.
VOGUE: How would you describe your relationship with the world of beauty?
AMANDA SEYFRIED: The idea of ​​beauty has naturally evolved for me over the years, but the truth is that beauty comes through self-acceptance. I feel most beautiful when I feel like I can trust myself and enjoy where I am with what I have. Also, clean, healthy skin and good products enhance everything.
What is your skin care routine like today and what has changed over the years?
I love trying out new products as they become available, but what's consistent is the fact that I always wash my face morning and night and spend a lot of time massaging Rénergie HCF Triple Serum, which contains hyaluronic acid, vitamin C, niacinamide and ferulic acid, through the skin of the face and lips. I love starting and ending my day with my own mini face care routine.
How is your relationship with your self-esteem? Do you feel that fame has influenced her in some way?
Fame can be incredibly stressful, especially when you're young and just deciding who you are and what you want. Fortunately for me, I never reached intense levels of criticism and was able to slowly create a safe space away from the hectic Hollywood lifestyle. I'm also close to my family and was very aware of my relationship with the fame I experienced, which made it easier to disconnect when things felt difficult to deal with at times. All of this has helped my self-esteem throughout my career. A rule for me was not to take anything anyone said too seriously, good or bad, because things change quickly.
What bothers you the most today about how society sees the universe of beauty and what do you think is most positive?
People put such a high price on the perfect face or the perfect body, no matter how "perfect" is defined at the moment. Everyone starts to look the same because social media has made it even easier to spread the word about what is considered beautiful and it is very easy for the younger generation to feel lost and unable to differentiate between what makes them feel good and what other people think. beautiful. I wish it were easier to appreciate how we are all unique to each other. The positive is that this same generation seems to be more expressive about the things they feel and want. It seems younger people are communicating in a way that promotes body positivity and healthier self-esteem.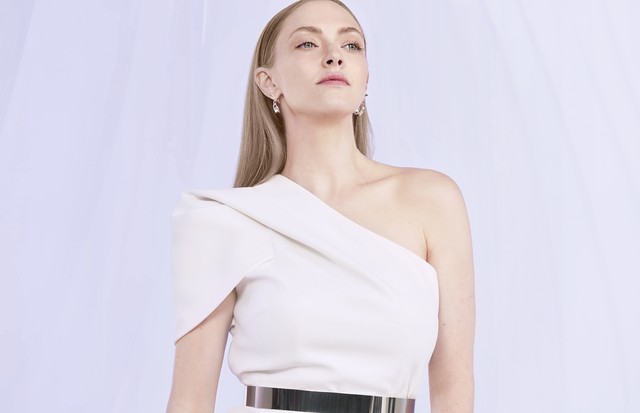 What are your favorite activities when you have time to relax?
I feed my animals, crochet, knit, weave, watch TV and go out with my kids.
You recently debuted in the series The Dropout, in which he gives life to a character with quite controversial attitudes. How do you prepare for the different roles you play? Are there many physical and mental challenges?
In this case, the challenges and physical characteristics really helped guide me in embodying the character. I've never been so immediately impacted by my walk, my jaw, my shoes and my hair. It was definitely a different process, because there's a lot of footage to absorb and a lot of research that I had to do on this real person. It was like I had created a muscle memory after spending so much time watching her videos, so I was able (and really enjoyed) to incorporate it into our version of the story.
How do you deal with the transformations you need to make to your appearance because of the roles you play? Do you have a makeover you'd really like to do and haven't had the opportunity yet?
This is a good question. I would really love to lose myself in prosthetics someday. They really take you somewhere else as an actor.
What is your favorite makeup style? Which product can't you live without?
I can't live without Lancome's Idôle mascara and L'Absolu Rouge Drama Matte lipstick. A little color on the lashes brings out the shape of my eyes, as in my case they are blonde, and the Drama Matte adds a burst of color to the lips.
How is your hair taking care of? Do you have a favorite trick when styling them?
I let it dry naturally and wash it about twice a week, maybe less. I like to leave it alone when I'm at home and only use dry shampoo if it hasn't been washed for a few days.
How do you deal with growing old amid fame? Do you feel that there is a greater expectation towards your appearance as time goes on?
I feel like getting botox. There's something that's still holding me back from betting on it and I'm not sure if it's the fear that it will become something else I need to keep, if it's the pain, or even if it's because I'm afraid it will change my face. Everyone seems to be doing it and its effects can be as minimal as you want. The main pressure for me is the crease between my eyes, because I seem to be frowning a lot, which is not ideal. I use Lancome's Rénergie Nuit Multi-Lift cream on the spot every night.
You now live with your family on a farm in upstate New York. How is your relationship with nature?
It's the basis of everything. It reminds me daily how fragile and full life is. It keeps me present and helps me teach my kids about the cycle of life and, more importantly, the beauty that surrounds us. We are living among nature and we must respect it as much as the world around us.
How do you try to incorporate this relationship into your daily life, including your beauty and care routine?
I try to keep things simple and clean. I use the products I love in a way that fits into my everyday life and protect my skin from the sun. It's about knowing that I can feel good throughout my day because I took care of myself.