Sports
Athletico-PR is thrashed by The Strongest in Libertadores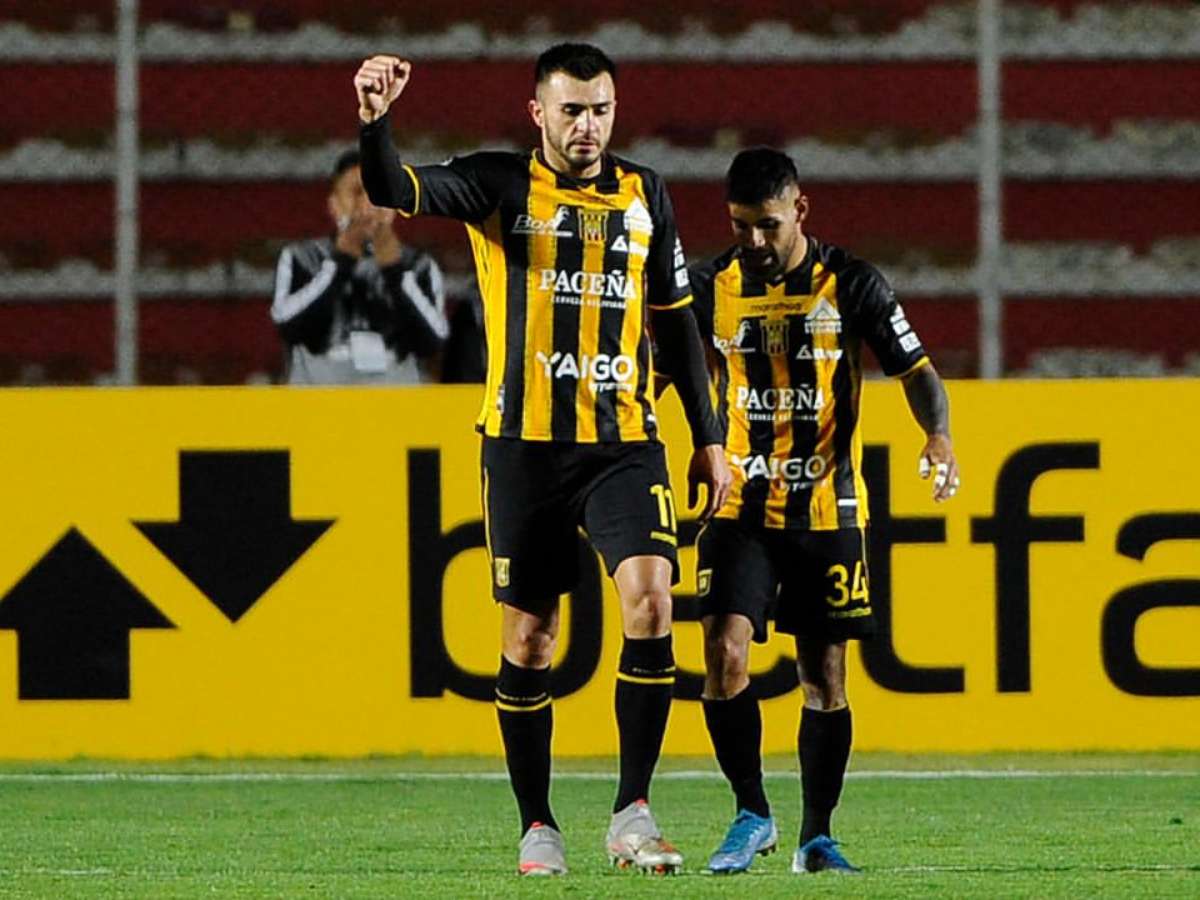 THE Atletico-PR was thrashed 5-0 by The Strongest, at the Hernando Siles stadium, in Bolivia, in a duel valid for the fourth round of the group stage of the Liberatorsthis Tuesday, 3rd. With the defeat, the rubro-negro is with four points in the last place of the group B. The Strongest, with five, occupies the vice-leadership.
Athletico-PR returns to the field on Saturday to face Ceará, at 8:30 pm (GMT), for the fifth round of the Brazilian Championship. Meanwhile, The Strongest faces Bolívar, on Sunday, at 4 pm, for the Boliviano.
🟡⚫️ Tiger rout! THE @ClubStrongest hit the @AthleticoPR 5-0 in La Paz for CONMEBOL Group B #Liberators. pic.twitter.com/UKXgQK2kKn

— CONMEBOL Libertadores (@LibertadoresBR) May 4, 2022
After just five minutes, Lucas Halter almost opened the scoring with a header. After Cannobio's corner kick, shirt 2 went up and sent the ball to the crossbar. The Bolivians responded to the 12 with a shot from outside the area, but the ball went off the side of Bento's goal. Looking for the goal, Hurricane had a good opportunity with Vitinho. Cannobio recovered the ball in the defense field, played for Vitinho, who dribbled the mark and finished close to Viscarra's post.
Despite the red-black pressure on the Bolivians, it was The Strongest that opened the scoring in the 31st minute. Saucedo crossed in the area and Triverio went up to score.
On the return to the second stage, the home team expanded again with Triverio in a move similar to the first goal. Taking advantage of another aerial move, Saucedo crossed the ball in the area and shirt 11 went up free of marking and headed hard to make the second. The Bolivians' third goal came in the 24th minute in a set-piece.
Saucedo took a free-kick in the area, Triverio fixed it for Prost, who deflected it to the back of the net. Minutes later, The Strongest had a chance to score one more, but Bento made the save. The Bolivians took advantage of another intersection in the area to make the fourth. Ursino crossed and Cascini headed the goal. Before the end of the match, the opponent still closed the rout with the fifth goal, this time, against, by Erick.
DATASHEET
THE STRONGEST 5 X 0 ATHLETICO-PR
Local: Hernandes Silas Stadium, in La Paz (BOL)
Date: May 03, 2022, Tuesday
Schedule: 19:15 (from Brasilia)
Referee: Augusto Menendez (PER)
assistants: Michel Orue and Jesus Sanchez (PER)
yellow cards: Triverio (The Strongest); Matheus Fernandes and Terans (Athletico-PR)
red cards:
goals:
THE STRONGEST: Triverio (31 minutes into Q1 and 5 minutes into Q2), Prost (24 minutes into Q2), Cascini (45 minutes into Q2) and Erick (against, 48 minutes into Q2) 2°T)
ATHLETICO-PR:
THE STRONGEST: Viscarra; Wayar (Saúl Torres), Castillo, Jusino, Aponte, Cascini, Esparza (Camacho), Ursino, Saucedo, Triverio (Reinoso) and Prost (Calleros)
Technician: Cristian Diaz
ATHLETICO-PR: Benedict; Lucas Halter (Matheus Fernandes), Matheus Felipe, Nico Hernández, Erick, Bryan García (Terans), Hugo Moura (Cuello), Abner Vinicius, Canobbio, Vitinho (Pedro Rocha) and Cirino (Vitor Bueno)
Technician: Fábio Carille