Sports
Corinthians finalizes preparation for a duel with Dep. Cali for Liberta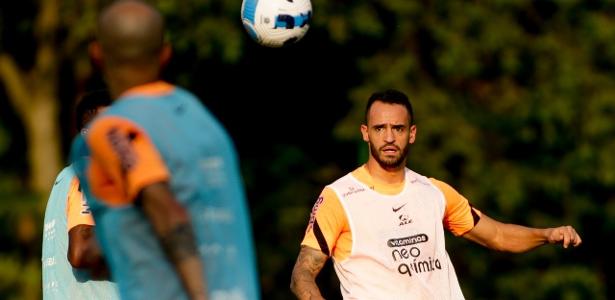 Corinthians ended the preparation for tomorrow's duel (4), against Deportivo Cali, for the 4th round of the Copa Libertadores group stage. Without coach Vítor Pereira, who is still in Brazil in compliance with Conmebol's protocol for cases of infection by covid-19, the squad trained this afternoon under the command of assistant Filipe Almeida in Colombia.
There is still the possibility of coach Vítor Pereira traveling to the place of the match during the day of tomorrow and directing the team on the field. Corinthians is studying what can be done, but has not yet made a decision. The Portuguese tested positive for covid-19 ten days ago, is recovered from the disease, but can only return to work in commitments for Conmebol competitions from the 11th day after infection with the virus.
In Cali, in the last training session before the Copa Libertadores match, Vítor Pereira's assistants led the activity. According to Corinthians, the athletes performed tactical exercises and some repetitions in crosses and headers.
The trend is that Timão does not have many changes in relation to the team that faced and beat Boca Juniors last week. A probable Corinthian lineup in Colombia has Cassius; Fagner, João Victor, Raul Gustavo and Fábio Santos; Du Queiroz, Maycon and Renato Augusto; Róger Guedes (Adson or Gustavo Mantuan), Willian and Jô.
The casualties are due to midfielder Paulinho, who tore the anterior cruciate ligament in his left knee last Sunday, against Fortaleza, and will need to undergo reconstruction surgery. The recovery period is 6 to 8 months, which takes you out of the entire 2022 season of Brazilian football.
In addition to the midfielder, side João Pedro remained in São Paulo to treat a muscle discomfort in his right thigh. The other side Rafael Ramos has not yet been registered in the Copa Libertadores and midfielder Ruan Oliveira is under the care of physical trainers after recovering from surgery on his left knee.
Leader of Group E, with 6 points won after four rounds, Corinthians tries its third consecutive victory in the Copa Libertadores to practically seal its classification for the knockout stage of the continental competition. The duel with Deportivo Cali, the runner-up in the group, with 4 points, takes place tomorrow at 21:00 (Brasília time).
At the same time, Always Ready, from Bolivia, welcomes Boca Juniors at an altitude of almost 4,000 meters in La Paz.