Business
Elon Musk goes with his mother to the Met Gala | Pop & Art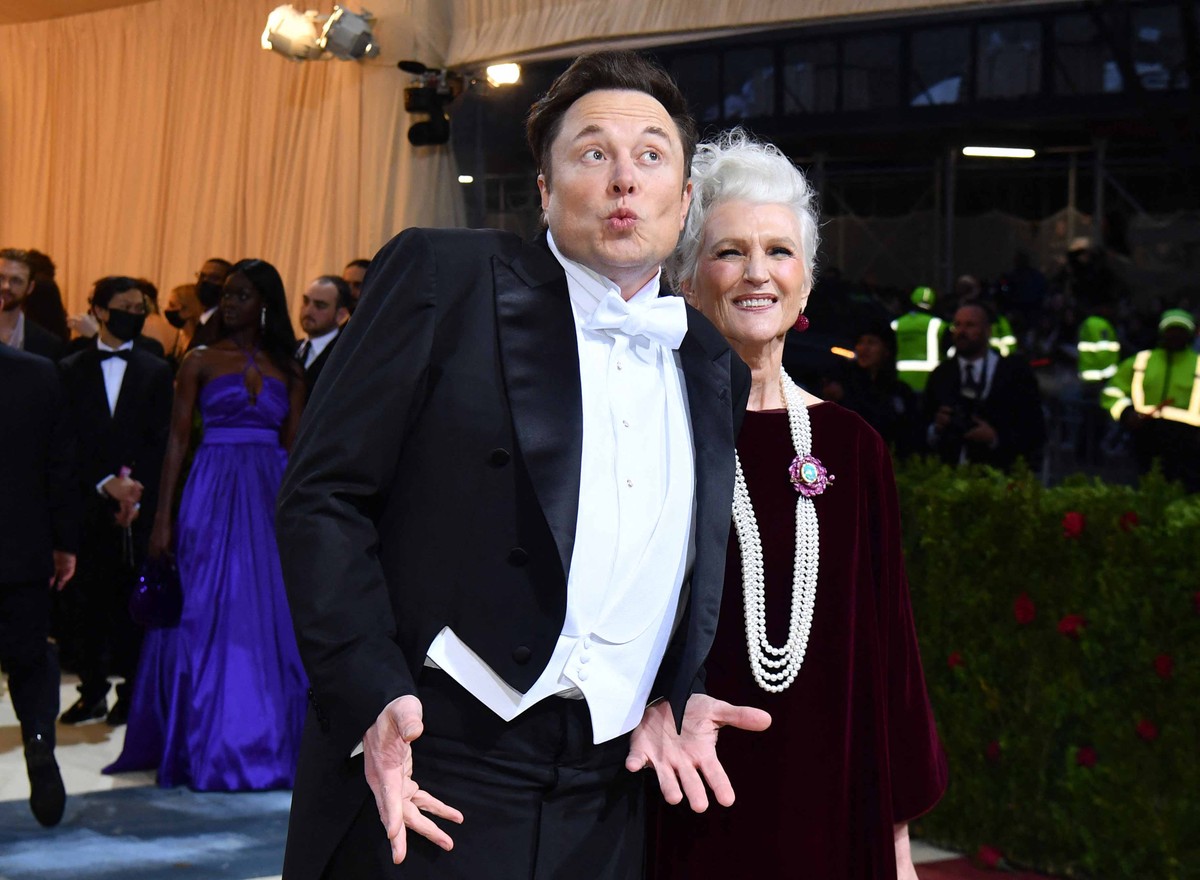 Billionaire Elon Musk arrived at the Met Gala accompanied by his mother, model Maye Musk, 74, this Monday (2). He also talked about the plans he has for Twitter.
Anitta at the Met Gala 2022: see the singer's look
What is the Met Gala: understand how one of the most popular events in the world works
Elon Musk and his mother Maye Musk at the Met Gala 2022 — Photo: Dimitrios Kambouris / GETTY IMAGES NORTH AMERICA / Getty Images via AFP
A well-known figure on the red carpet of the party, Musk bet on a classic tuxedo, following the dress code, inspired by the "golden age". His mother also followed the classic line with a long burgundy velvet dress by Dior.
During an interview for "Vogue" magazine, broadcast live at the event, Musk was asked about his goals with Twitter.
"Once everything is in place, it will be to make Twitter as inclusive as possible, and to have such a wide swath of the country and the rest of the world on Twitter that they find interesting and fun and funny and that makes their lives better." answered.
Elon Musk and Grimes at the 2018 Met Gala — Photo: Jason Kempin/Getty Images North America/Getty Images via AFP/Archive
The Met Gala, one of the most popular events in the fashion world and among the famous, took place this Monday (2), in New York.
In this edition, the theme was "In America: an anthology of fashion", and is a continuation of the previous year's theme, "In America: a lexicon of fashion", which celebrates the history of fashion in the country.
See 5 highlights from the Met Gala 2022 in the VIDEO below:
See 5 highlights from the Met Gala 2022