Business
Financial pyramid scheme leaves a loss of R$ 15 million and is the target of an operation by the PF of SC | Santa Catarina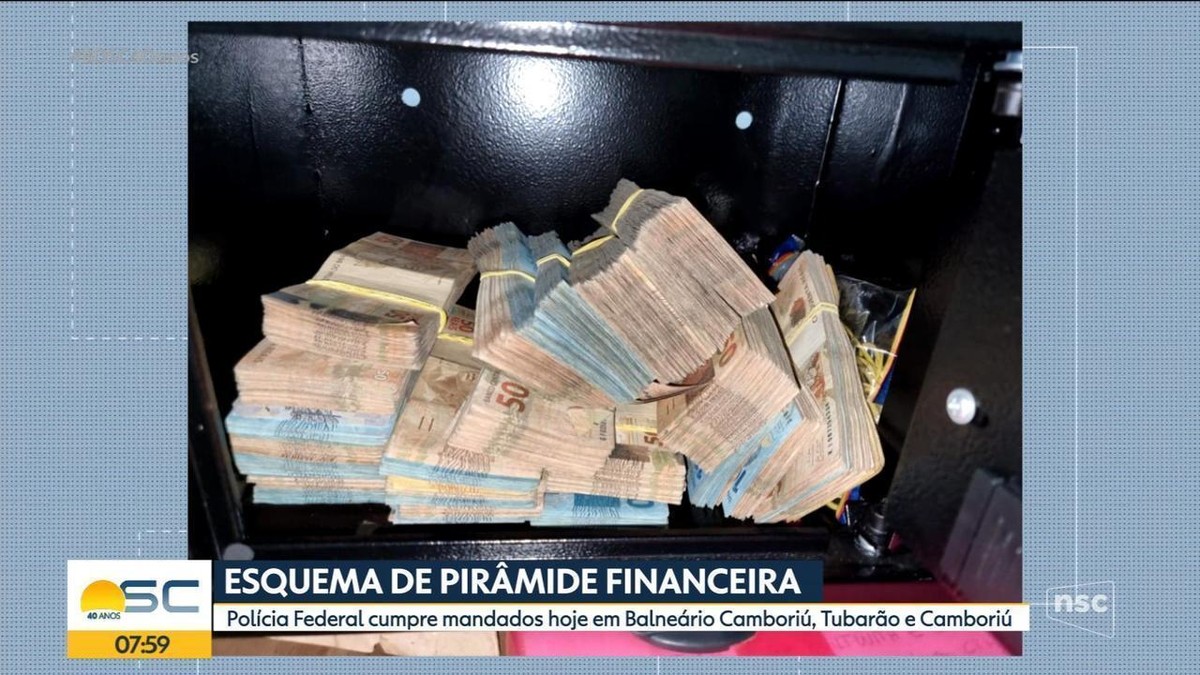 A financial pyramid scheme involving cash deposits and cryptocurrency trading is the target of an operation by the Federal Police of Itajaí, on the North Coast of Santa Catarina, this Tuesday morning (3). The group caused a total loss of about R$15 million to the 120 victims, the investigation estimated.
Three temporary arrest warrants and eight search and seizure warrants are served in the cities of Balneário Camboriú and Camboriú, on the North Coast of Santa Catarina, Tubarão, in the south of the state, and in Barueri, which is in São Paulo. The g1 contacted the PF to find out how many warrants were fulfilled and had not received a response until the last update of this report.
Share on WhatsApp
Share on Telegram
In addition to the warrants, the PF also blocks and seizes assets that are in the name of people and companies suspected of involvement.
About 20 individuals participate in the organization. According to the PF, the group began illegal activities in 2019. The criminals opened companies that operated in the form of digital banking, but without authorization from the Central Bank and the Securities and Exchange Commission.
Money notes found by the PF during operation Quéfren — Photo: Federal Police/Disclosure
The group promised victims above-market interest rates and raised money in the form of deposits and cryptocurrencies. Also according to the PF investigation, the main company involved closed down in 2021, telling customers that all investments were blocked in a cryptocurrency brokerage account.
Later, that same company filed a police report accusing an Italian celebrity of embezzling the money. Police suspect, however, that these reports may be false and made with the aim of posing as victims. That way, they could avoid charging investors.
The suspects were indicted for criminal organization, embezzlement, money laundering and crimes against the national financial system.
The operation was called Chephren, which is a reference to an ancient Egyptian pyramid.
VIDEOS: Most watched g1 SC in the last 7 days
See more state news at g1 SC