Sports
Feyenoord and Roma will play in the Conference League final | conference league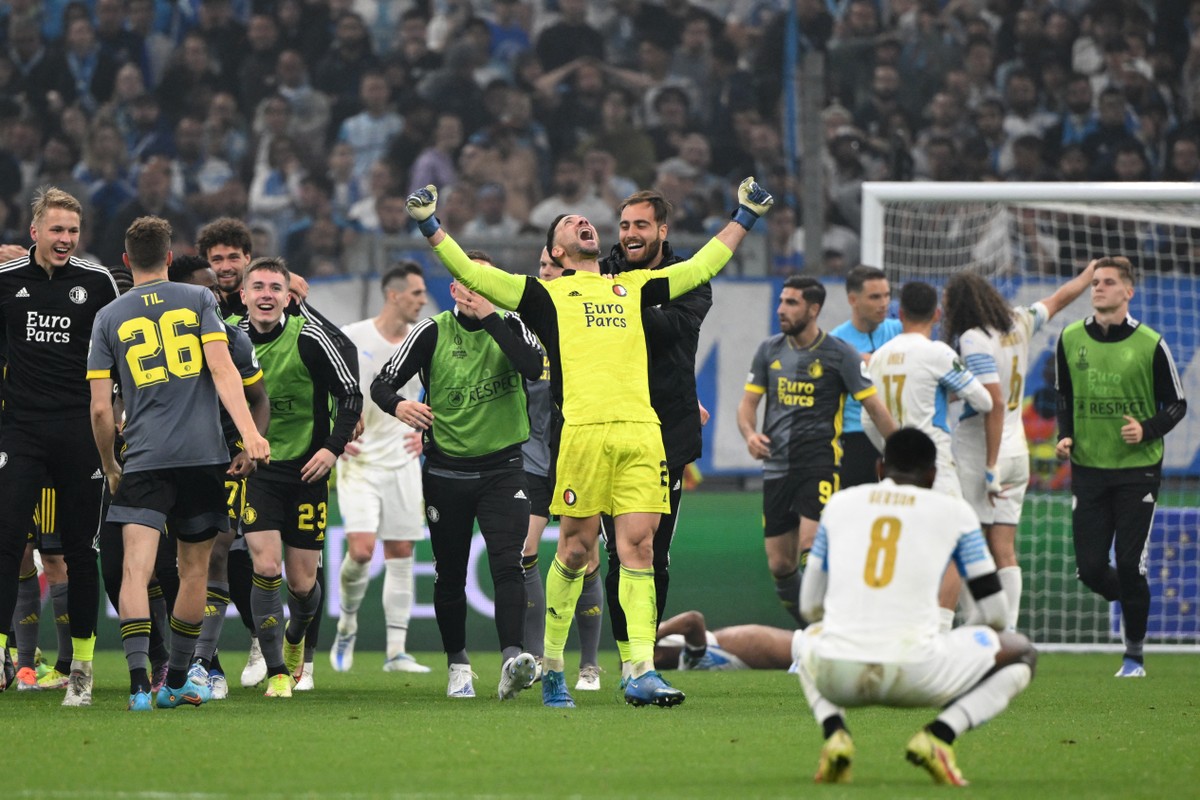 Feyenoord and Roma will play in the final of the first edition of the Conference League, the third-tier continental competition created by UEFA this season. The two teams qualified this Thursday, as they passed Olympique de Marseille and Leicester, respectively.
The Conference League decision is scheduled for May 25 at the National Arena in Tirana, capital of Albania.
Check out the Conference League 2021/22 table
Feyenoord players celebrate qualifying for the Conference League final (Photo: AFP)
Having lost the first game by 3-2, Olympique needed to win today by two goals difference to qualify in normal time. The French team was better in the first half and had four shots, but could not open the scoring.
THE worst was losing his number 10, Dmitri Payet, through injury at 33 minutes. There is a fear that he is also out of the final stretch of the French Championship. There are three rounds to go, and the Marseille team is in second place with 65 points).
Feyenoord managed to balance the actions a little in the second half, mainly exploring the counterattack plays. But neither team scored. Better for the Dutch team, who played with the advantage of the tie.
There were reports of conflicts between the fans of the two teams before the start of the match, in the surroundings of the stadium. According to the French press, iron bars were thrown and cars were damaged. The police had to use pepper spray to defuse the situation.
Velodrome Stadium got a lot of smoke because of the fans' flags – Photo: AFP
In the other semi-final, Roma beat Leicester 1-0 at the Stadio Olimpico in Rome. The first leg between the teams in England ended in a 1-1 draw.
Roma's goal came just after 10 minutes of play. After the corner, forward Tammy Abraham climbed high and headed in the back of the goal. The Italian team was superior in the first half.
In the second half, Leicester created more and better scoring opportunities. Finished with 69% possession of the ball, but didn't get a tie. Roma coach José Mourinho qualified for the final.
Jose Mourinho's Roma secure a spot in the first final of the Conference League (Photo: AFP)