Sports
Fortaleza x River has a mosaic against racism and a message on a goalkeeper's glove | liberators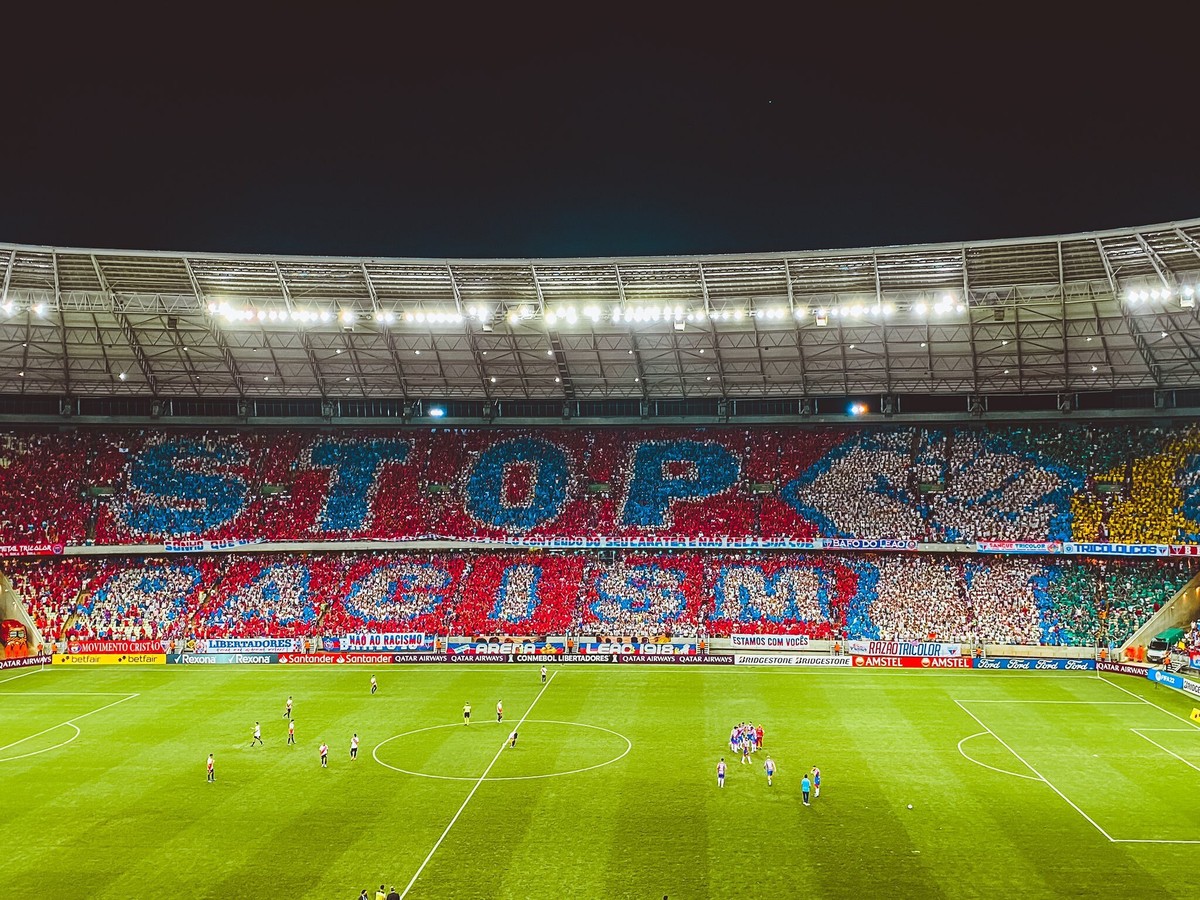 The fight against racism among Fortaleza fans became bigger after the game against River Plate, in Argentina, for Libertadores, in which an opposing fan threw a banana at Tricolor do Pici fans.
This Thursday (5), at Arena Castelão, in Fortaleza x River Plate, for the fourth round of the competition, the answer came consciously, with mosaic and message on the glove of goalkeeper Max Walef. See details of Fortaleza x River.
Fortaleza, River, mosaic against racism — Photo: Vinícius Palheta / Fortaleza EC
Fortaleza, River, goalkeeper Max Walef, gloves against racism — Photo: Bruno Oliveira / Fortaleza EC
In addition to the mosaics, Fortaleza fans put up banners against racism at Arena Castelão. On Tuesday, in a South American game, the fans of rival Ceará also extended a banner with the message "For a better world, without racism, without prejudice".
Two Argentine fans, one from Boca Juniors and the other from River Plate, were punished by the country's Justice with removal from the stadiums due to racist gestures made in matches by Libertadores da América, both against Brazilian teams.
According to a report in the newspaper "Clarín", the Ministry of Justice and Security of the City determined, based on law 5,847, of the Integral Regime for Football Events of the Autonomous City of Buenos Aires, that Gustavo Sebastián Gómez, a River fan, will not be able to attend games in the Argentine capital for four years.
Fortaleza, River, Max Walef — Photo: Thiago Gadelha / SVM