News
Percy Jackson series completes core cast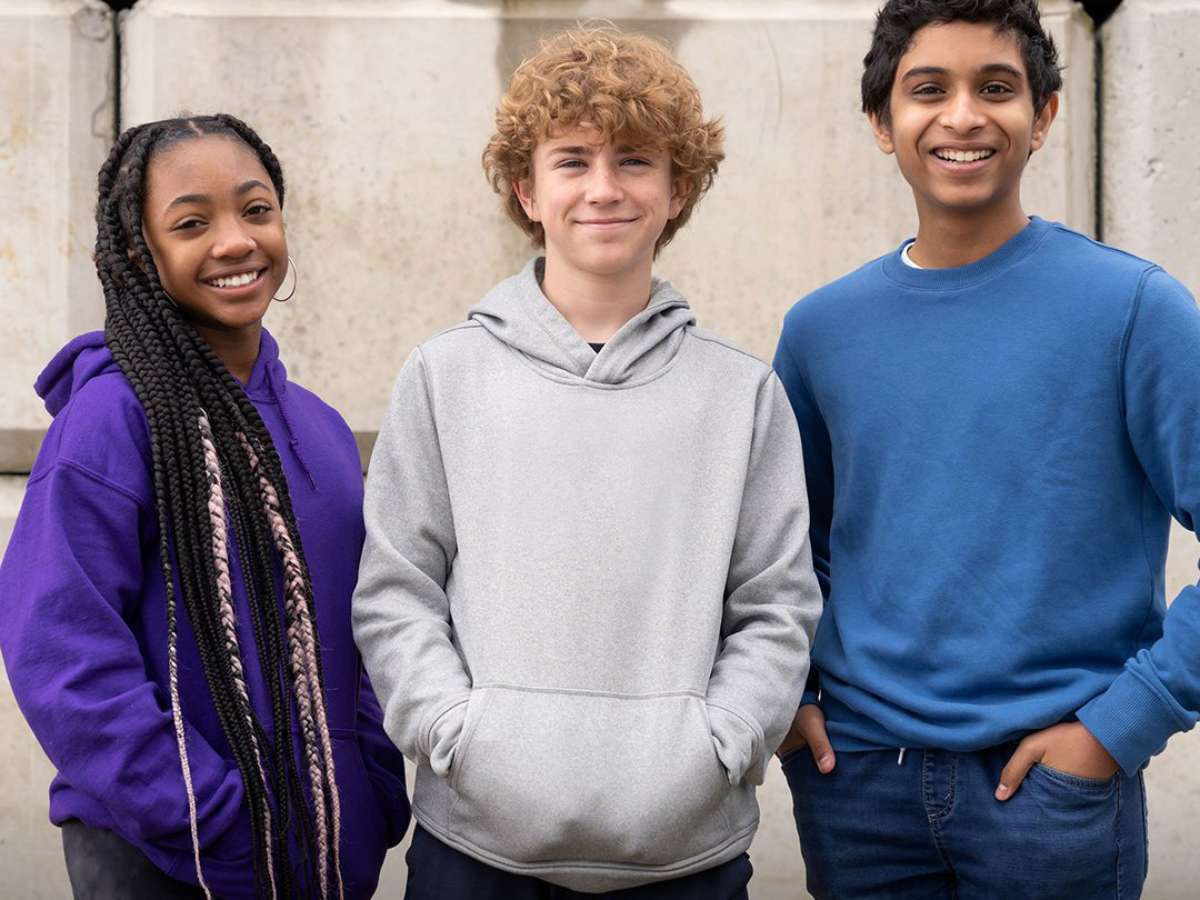 The Percy Jackson series rounded out its core cast with the casting of Leah Sava Jeffries ("Empire") as Annabeth Chase and Aryan Simhadri ("Fantastic Twelve") in the role of Grover Underwood. They joined the previously confirmed Walker Scobbell ("The Adam Project"), interpreter of the title character, in the first photo of the cast of the production, revealed on Disney+ social media this Thursday (5/5) as part of the casting announcement.
As has been customary, the casting changed racial characteristics of one of the characters. Annabeth Chase used to be blonde in Rick Riordan's books and was played by Alexandra Daddario in the publications' two spinoff films – released in 2010 and 2013.
The series follows young teenager Percy Jackson who discovers he is the son of the Greek god Poseidon. He meets his two adventure companions at Camp Half-Blood, an exclusive retreat for demigods. Daughter of the goddess of wisdom, Athena, Annabeth reveals herself to be a hunter and tactician who ends up becoming involved with the newcomer, while Grover is a young, half-satyr, half-human, who becomes Percy's best friend and protector within and without. outside the Camp.
Writer Rick Riordan is one of the show's producers and is personally involved "in every aspect of the series", as he described it, with the aim of streaming all five Percy Jackson books, starting with "The Lightning Thief" on Season 1″.
The series is also produced by Jon Steinberg ("The Old Man") and directed by James Bobin, who has worked several times with Disney, in the films "The Muppets" (2011), "Muppets 2: Wanted and Loved" ( 2014), "Alice Through the Looking Glass" (2016) and in the series "The Mysterious Society Benedict".
Heroes in the making. 🗡⚡️🐐 Meet Annabeth, Percy, and Grover from #Percy Jackson and The Olympians, an Original series coming to #DisneyPlus. @PercySeries pic.twitter.com/HMjdYoxob3

— Disney+ (@disneyplus) May 5, 2022