Health
Application of the 4th dose of vaccine against Covid-19 starts for people over 50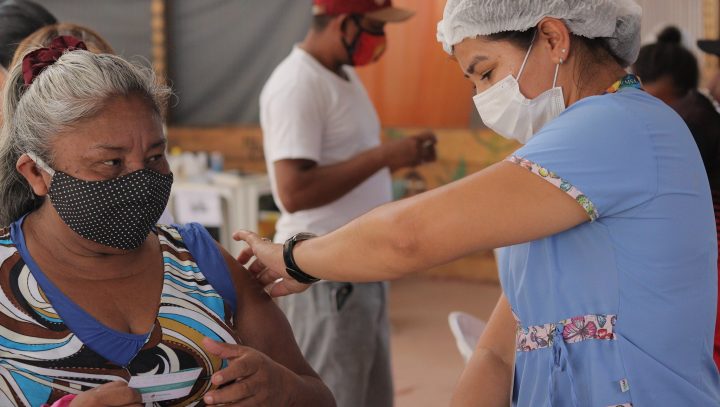 Application of the 4th dose of vaccine against Covid-19 starts for people over 50
The City Hall of Manaus begins to apply this Thursday, 5/5, the fourth dose of vaccine against Covid-19, for the public from 50 to 69 years old. The advance, recommended by the Ministry of Health, is also valid for health workers of any age.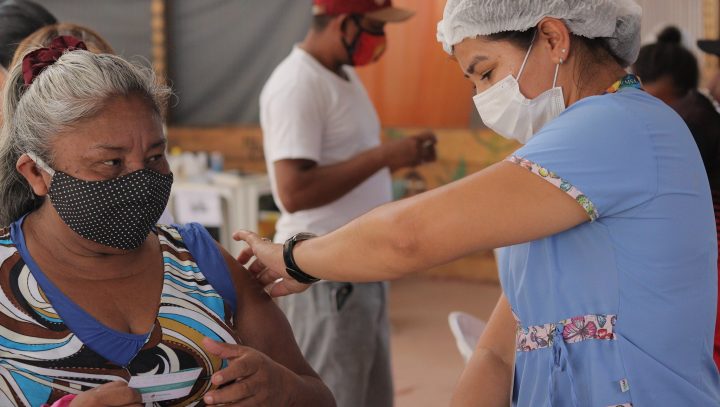 Vaccines are available to the new public at more than 50 service points maintained by the Municipal Health Department (Semsa), including strategic high-flow points and Basic Health Units (UBSs), open from 9 am to 4 pm.
The minimum interval for receiving the fourth dose is four months after the third dose. Elderly people aged 70 years or older and immunosuppressed patients aged over 18 were already receiving the fourth dose.
The Municipal Undersecretary of Health Management, Aldeniza Araújo, highlights that, despite the current epidemiological scenario indicating a drop in the number of illnesses, hospitalizations and deaths by Covid-19, the immunization campaign must be continued to avoid the risks of reduced immunity of the virus. population against the virus.
To access the immunizer, the user must check if he/she received the third dose four months ago or more, by consulting https://imuniza.manaus.am.gov.br/ or the vaccination card. Whoever is on the deadline, must present, at the vaccination site, in addition to the card where the previous doses are registered, an original identification document, with a photo.
"We invite this new public, estimated at 300,000 people, to come to our service points from now on, to expand their vaccination schedule, which represents the safest way to avoid complications and deaths from Covid-19", notes Aldeniza.
The undersecretary draws attention to the number of people who are late with the third dose, already offered to the public from 18 years of age and also to adolescents from 12 to 17 years of age with a high degree of immunosuppression.
"We have approximately 640,000 people who should have already looked for vaccination points to receive the third dose and, for some reason, have not yet looked, which causes us concern and makes us reinforce the alert that immunity to the virus (Sars -Cov-2) drops after four to six months, as recent studies point out", he highlights.
Aldeniza also points out that, despite being advanced, the municipal vaccination campaign against Covid-19 registers approximately 300 thousand people in delay with the second dose.
"Semsa is open to all these audiences, and also to children from 5 years of age who have not started or have not completed the vaccination schedule", says the undersecretary, noting that, in addition to the service points that work at the throughout the week, the secretariat has offered alternative times and places on weekends, to facilitate the population's access to vaccines.
The list of vaccination locations, addresses and opening hours can be consulted on the Semsa website through the link bit.ly/localvacinacovid19 and on the secretary's social media profiles (@semsamanaus, on Instagram and Semsa Manaus, on Facebook) .
Text – Andréa Arruda/Semsa
Photograph – Camila Batista/Semsa