Sports
Atlético-MG publishes balance sheet with surplus, but debt of R$ 1.3 billion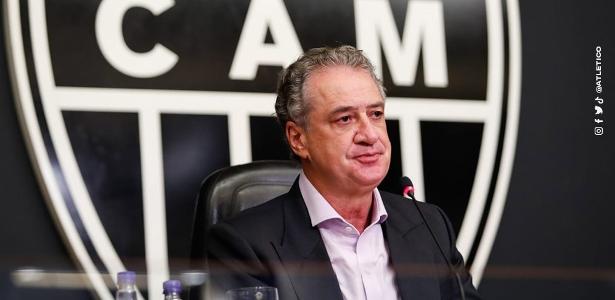 Atlético-MG held this Thursday (5th) the "Galo Business Day", an event to present and detail the club's finances, as it had done last year. The success on the field was directly reflected in the numbers presented, since the season was marked by the titles of the Brazilian Championship and the Copa do Brasil and also the one with the highest revenue in alvinegra history. The balance sheet showed a surplus of R$ 101.8 million and gross revenue of over R$ 700 million, but also shows a debt that in December was over R$ 1.3 billion.
According to figures provided by Atlético, the club's gross revenue was R$757 million and the total cost in 2021 was R$569 million. But there is a difference to the current numbers, which are effectively what went into and out of the club's accounts. Operating income in 2021 totaled R$505 million, with emphasis on broadcasting rights (R$279 million), sponsorships (R$62 million), box office and partners (R$56 million), in addition to the sale of players (R$ 99 million).
The Junior Alonso sale to Krasnodar, from Russia, was launched in 2021. It was almost R$ 46 million, as revealed by Atlético. According to the alvinegra board, the entire negotiation was closed in December last year, although it was only released in January 2022.
One of the most prominent issues in the event that lasted more than three outs was Atlético's debt. In December last year, the total amount was R$ 1.312 billion. Value that the club divides into three categories, and the onerous is the one that most worries. There are about R$ 400 million in debts with financial institutions and other creditors, which generated interest of R$ 87 million last year.
Atletico took advantage of the "Rooster Business Day" to detail the debt reduction. These are numbers that are not included in the balance sheet, which only encompasses what happened in 2021. In the first months of this year the club made some agreements, such as leaving the Profut (Brazilian Football Modernization Program) to join to PERSE (Emergency Program for the Recovery of the Events Sector), which meant a reduction of more than R$ 50 million in the tax debt.Agreements were also signed with Ricardo Guimarães and also with Supermercados BH.
Therefore, in April 2022 figures, Atlético's net debt was R$1.184 billion. Which means a reduction of R$ 128 million after the first months of the year. The board's goal is to reduce the club's total debt to less than R$ 400 million by the end of 2026, and the next step will be the sale of 49.9 of a mall located in the Center-South region of Belo Horizonte, one of the noblest areas of the capital of Minas Gerais.