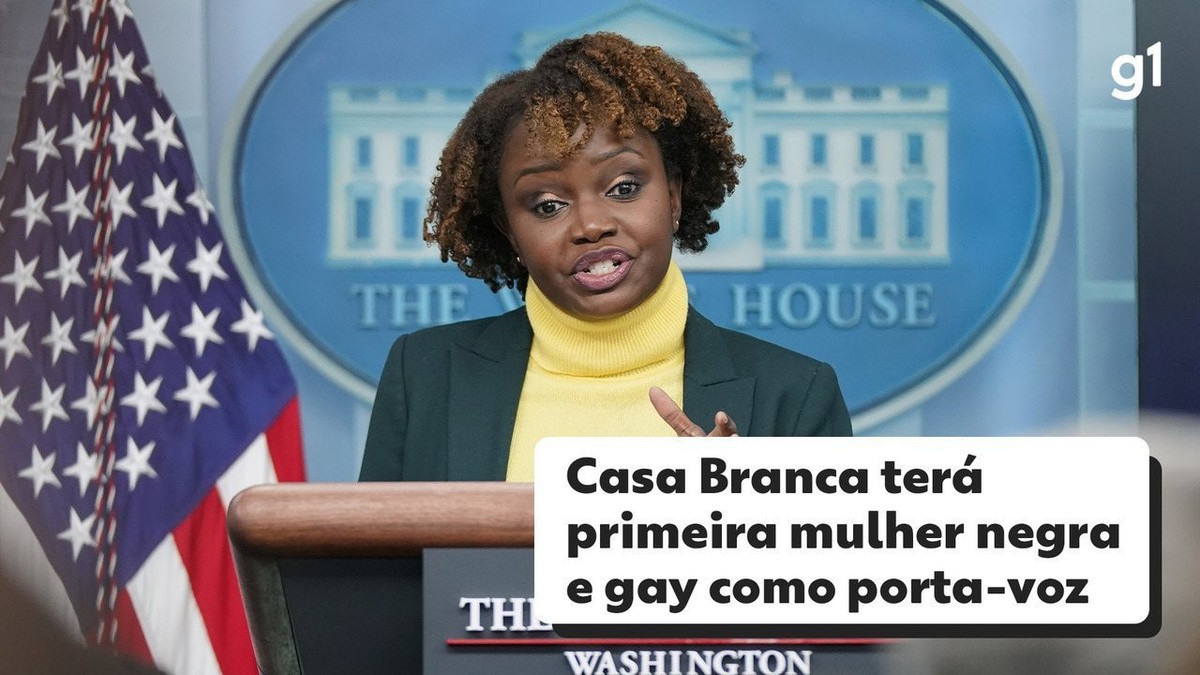 The White House has changed its face. The new spokeswoman for the US presidency, Karine Jean-Pierre, is the first openly gay black woman to hold the position.
Karine Jean-Pierre has been named the new spokeswoman for the government of Joe Biden (Photo: Mandel Ngan/AFP)
In 2018, Karine Jean-Pierre said in an interview: "I am everything Donald Trump hates." Four years later, she will be responsible for conducting the presidential speech and answering daily questions from the press. Far from being a newcomer to politics , she has participated in numerous election campaigns and was part of the teams of Barack Obama and later Joe Biden.
The daughter of parents of Haitian origin, who fled the dictatorship of Jean-Claude Duvalier, Karine Jean-Pierre, 44, was born in Martinique. Her parents moved to the United States when she was 5 years old and Karine made her life there. A family journey that exemplifies the American dream. Her father was a taxi driver and her mother was a caregiver. Karine graduated from the prestigious Columbia University in New York, before becoming a social activist and then in politics.
Karine Jean-Pierre is introduced as the new White House press secretary alongside her predecessor Jen Psaki — Photo: Reuters/Kevin Lamarque
Karine Jean-Pierre participated in Barack Obama's 2008 presidential campaign and continued to work as he did in the White House. After the Democrat's re-election, she begins teaching at Columbia, becomes a television policy analyst and spokesperson for a movement supporting progressive candidates.
Married to a reporter for the American TV channel CNN, with whom she has an adopted daughter, Karine knows her relationship with the press well. She has participated in several White House press conferences as deputy spokesperson. Now, she succeeds her boss, Jen Psaki, who is expected to take up a post on a news channel close to the Democrats.
'She will give voice to so many people'
On Thursday (5), Jen Psaki introduced Karine Jean-Pierre at the end of a meeting with accredited journalists at the White House. Her voice sometimes choked with emotion, she praised the qualities of her assistant, whom she hugged several times.
Karine Jean-Pierre "will be the first black woman, the first openly LGBT+ person to hold this position, which is great, because representation is important. She will give voice to so many people and show what is possible when you work hard and dream big," said Psaki.
Equally moved, the future Press Secretary stated: "It is a historic moment and I am well aware of it. I understand how important it is to a lot of people."