Sports
Bustos values ​​Santos' reserves after victory in Quito: 'To the height'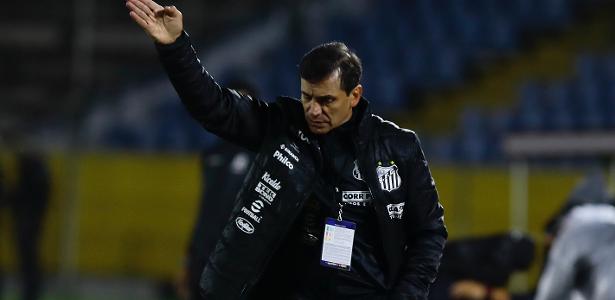 Coach Fabián Bustos valued the Santos squad after the 1-0 victory over Universidad Católica-EQU this Thursday (5th), in Quito, for the fourth round of the Copa Sudamericana group stage.
Concerned with physical wear, the Argentine coach selected reserves and returned from Ecuador with three key points.
"The conclusion is that, after eight games every three or four days and travel, and a lot of intensity, a lot of boys with little continuity came and showed that we are a good group and we are on a good path. here. We played as we planned. We lacked more tranquility, we could have converted earlier, but we played Monday night and traveled to play here. Then Sunday at 4 pm. It's very intense and complicated. So I'm happy for the boys who haven't been playing and showing that they are up to the mark. Universidad played a good game, but they didn't have clear chances, only possession. We could have defined it before with more calm", evaluated Bustos.
"The highlights were defensive firmness, good work in midfield and the attackers tried, but we were not comfortable in the first half. In the second half, with the changes, we felt more comfortable and with more energy and we were better. tactical was the thought, giving the ball to the wings and firm in the crosses. Católica is very offensive, so we would have room for counterattacks. We had four or five chances in the end, but we were in a hurry in the heads up and we could have made the difference before," he added.
Santos went to second place, with seven points, and is one behind leaders Unión La Calera (CHI). Peixe will face Calera and Banfield (ARG) in Vila Belmiro and it's only up to you to advance to the round of 16.
Before thinking about Sula, however, Santos will face Cuiabá on Sunday, in Vila, for the fifth round of the Brazilian Championship. The match against La Calera will be on the 18th of May.