Sports
Cavani does not close the doors to Brazilian football and praises Libertadores games: 'I get goosebumps'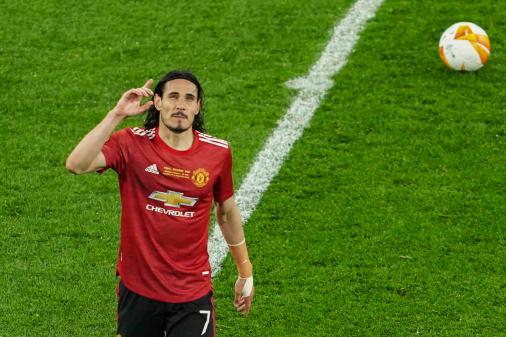 At the end of his contract with Manchester United, Cavani does not close the doors to return to his continent of origin. The Uruguayan, who has already been speculated by Corinthians and Botafogo earlier this year, he commented on ESPN's 'Bola da Vez' program about what the opportunity to play in Brazilian football would be like.
> Piqué praises Pedri and talks about the midfielder's potential: 'He has the conditions to be the best in the world'

– I'm not the kind of person who says that such a league is better, that winning a title there is different from winning here. Yes, it can be harder, more competitive. But for me, I'm going to play football the same way, whatever team I'm on," Cavani said.
The attacker completed saying about the Libertadores game level and imagined himself in one day acting in the competition. Cavani also reinforced that the duel between Palmeiras and Chelsea at the World Cup was well balanced.
– When I watch a Libertadores game on television, when I see a South American classic, I get goosebumps, I love to watch, I love to feel. I wonder if one day I'll be there, playing. It's not a distant future, it could happen because I don't underestimate anything in football. Much less today, when you work so much, it's very balanced. If we look at the final between Palmeiras and Chelsea, they were balanced, competitive games. That's why I don't underestimate anything in football. I like and am passionate about football as a whole, not a league."
'Bola da Vez' airs this Saturday at 8 pm and features Diego Lugano and Gian Oddi. The show is broadcast on ESPN and Star+.