Sports
Corinthians explains increase in debt with businessman; understand | Corinthians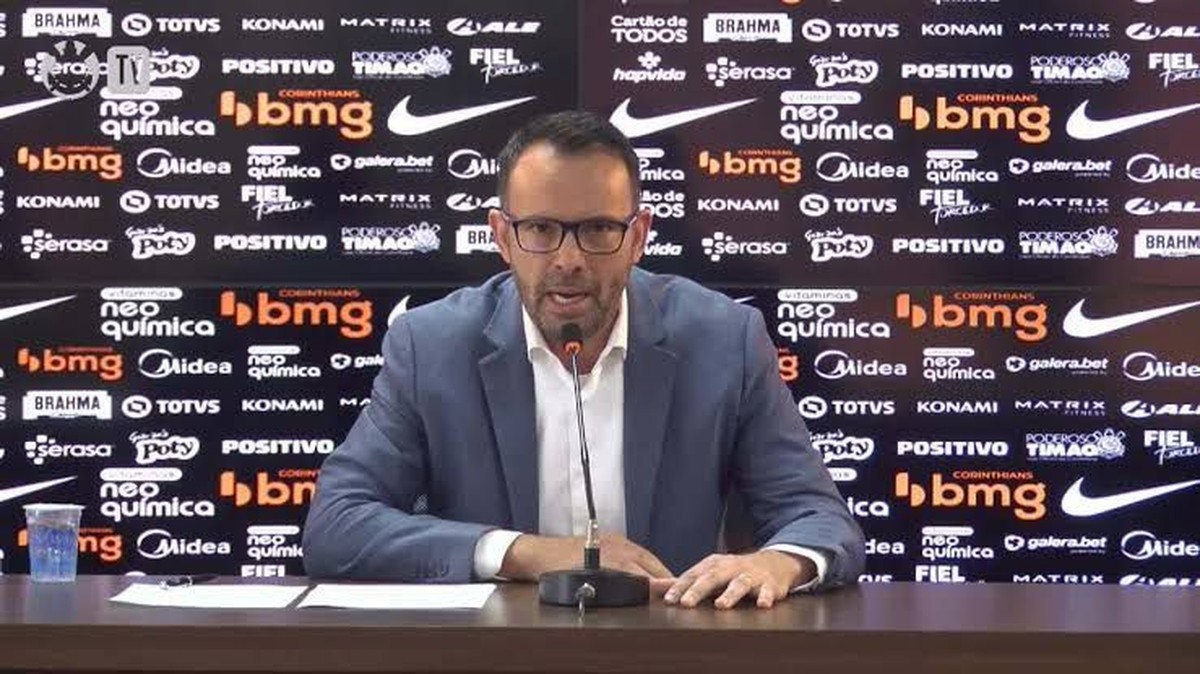 One of the points explained was the debt with Giuliano Bertolucci, a businessman with good traffic in Parque São Jorge. Contrary to what was published by ge, Corinthians did not reduce the amounts owed to Bertolucci.
– About Giuliano, there is no duplicity. We do owe that debt to him. What there was is a negotiation of around R$ 16 million, which is the liability we have with him, and a reallocation of what is short and long term. It was just a classification – said the leader.
In the balance sheet for 2020, the debt included was BRL 9.5 million, in the document released this year, Bertolucci appears with two credits: one in loan, of R$8.1 million, and another in noncurrent (which can be paid in the long term) in the same amount, totaling R$16.2 million.
In 2017, during the administration of President Roberto de Andrade, Timão signed a loan agreement with the businessman in the amount of R$ 5.2 million, with interest of 1.5% per month.
Wesley Melo, financial director of Corinthians — Photo: Corinthians TV/Reproduction
Another influential agent who lent money to Corinthians in 2017 was Carlos Leite. His office manages the careers of Cássio, Fagner, Gil, Renato Augusto and other athletes. The debt with him was R$ 4.1 million and, with interest of 1.94% per month, more than doubled, reaching R$ 8.3 million at the end of last year.
In addition to the duo, agent André Cury is also a creditor of Timão. However, in his case, two loans were made in 2020: one for R$ 2.2 million, which was not corrected, and another for R$ 916 thousand, which jumped to R$ 1 million at the end of last year.
Corinthians' financial statement details debt with businessmen — Photo: Reproduction
The alvinegro balance also presents a loan of R$ 300 thousand contracted with Denis Mandelbaum, without interest. The money was used in 2018 to buy left-back Rael. Denis Mandelbaum is the brother of Maurice Cohen, Rael's manager. In 2019, he and the Corinthians board justified the operation.
– It was a one-time deal. We didn't want to involve money at the time. The businessman offered the loan, the player was interesting, but it had to be paid at once, and he was ready – declared Carlos Nujud, director of the training department at the time.
Rael's contract with Corinthians ended in 2020 and was not renewed. He currently defends São-Joseense, from Paraná.
In addition to football entrepreneurs, different banks lent money to Timão, such as Daycoval, Itaú, Bradesco, Santander and BMG. According to the club's balance sheet, until the end of last year, the debt with loans and financing was R$ 116.6 million.
The ge Corinthians podcast is available on the following platforms:
🎧 Globoplay – click here to listen!
🎧 Spotify – click here to listen!
🎧 Google Podcasts – click here to listen!
🎧 Apple Podcasts – click here to listen!
🎧 Pocket Casts – click here to listen!
▶️ Hit play!
+ Watch: all about the Corinthians at Globo, sportv and ge