Health
Covid-19 could start a diabetes outbreak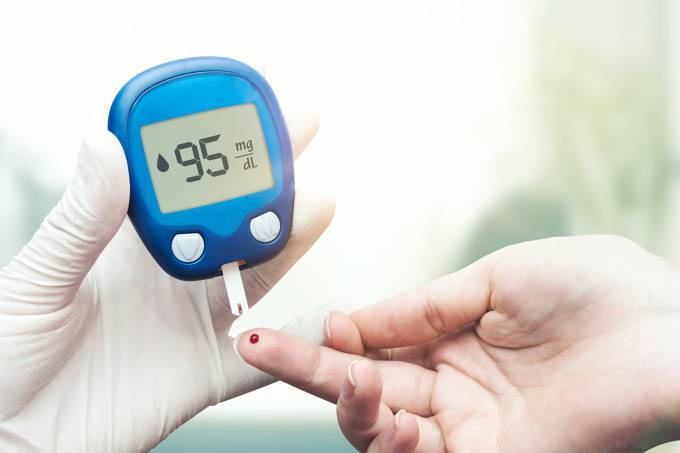 After the Covid-19 pandemic, there is a risk of a wave of diabetes breaking out. This is what an article published in the journal Diabetes/Metabolism Research and Reviews points out, in which the authors evaluate the influence of SARS-CoV-2 on immunity and on the functioning of beta cells, responsible for synthesizing and secreting the hormone insulin, which regulates blood glucose levels.
According to the report, the coronavirus exhibits a tropism for different organs and tissues and can leave long-term sequelae, including hyperglycemia. Recent studies have also found that glucose homeostasis can be disrupted during and long after an acute SARS-CoV-2 infection, which causes increased insulin resistance and beta cell destruction.
That is, according to the research, these metabolic abnormalities caused by Covid-19 appear to be comparable to post-stress diabetes or type 2 diabetes. A possible increase in the occurrence of type 1 diabetes mellitus, however, is still unknown. That is, there is no evidence linking this type of diabetes to SARS-CoV-2, even though it is known that respiratory viral infections, such as those caused by coronavirus, increase the likelihood of the disease. Therefore, a future growth in the frequency of incidences of type 1 diabetes cannot be ruled out.
Recent data from the United States, for example, revealed a substantial increase in diabetes diagnoses among pediatric patients one month after Covid-19, but without distinguishing between type 1 and 2. Another US analysis validated this finding, revealing an increase 57% of patients with type 1 diabetes hospitalized during the pandemic year compared to the previous five years. In this research, the authors mention that there is probably a link between Covid-19 and the onset of type 1 diabetes, but the number of observed cases is still too small to draw conclusions. So, to avoid dangerous presentations that could coincide with an outbreak of new-onset type 1 diabetes, the researchers recommend an expansion of Covid-19 surveillance techniques.
Continues after advertising