Sports
CS:GO: peacemaker and zakk banned from PGL Major Antwerp 2022 | championships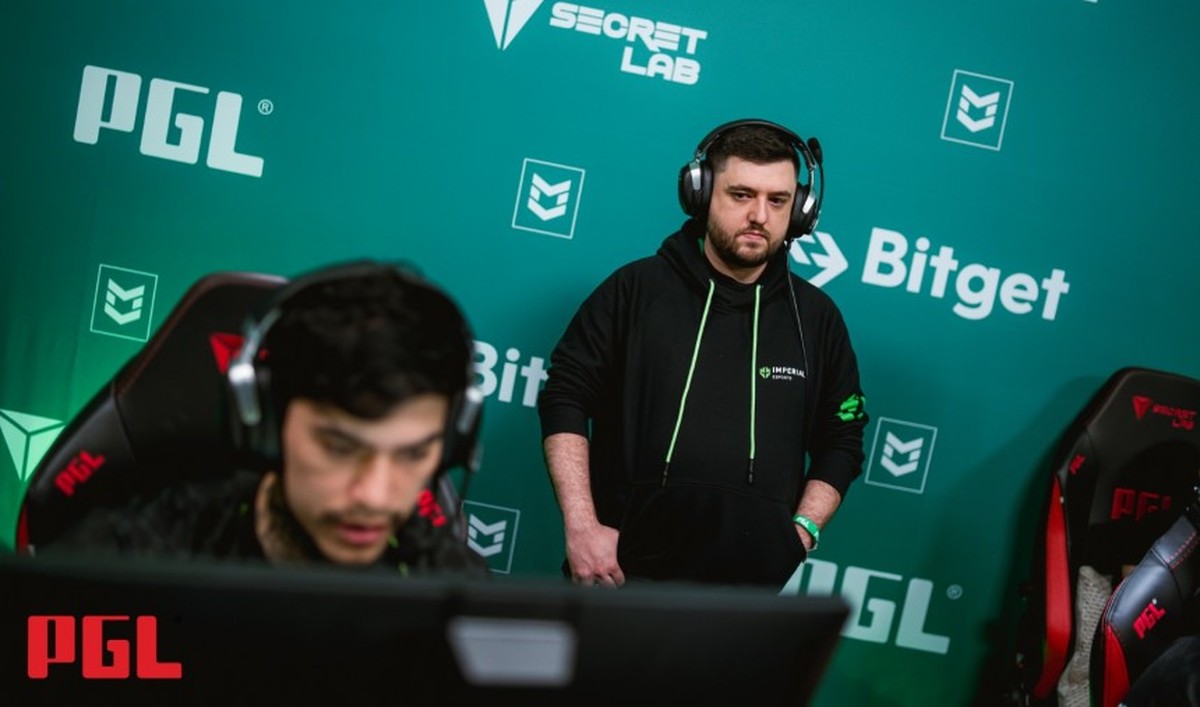 PGL confirmed this Friday (6th) that Brazilian coaches Luis "peacemaker" Tadeu, from Imperial Esports, and Rafael "zakk" Fernandes, from 9z Team, have been banned from PGL Major Antwerp 2022, World Counter-Strike : Global Offensive (CS:GO). Alongside them, Russian coach Sergey "⁠hally⁠" Shavaev of Team Spirit was also banned. The decision was made after the Esports Integrity Commission (ESIC) discovered that the trio had exploited the coach's controversial bug in past matches and provisionally suspended them from all ESIC-related events.
It is worth remembering that PGL and Valve, organizers of the PGL Major Antwerp 2022, are not members of the ESIC. However, hours after the commission's announcement, PGL used its social media to report the trio's ban and that he was motivated by the final result of the investigation.
🎮 When does the PGL Major Antwerp 2022 start? View ranked dates and teams
peacemaker, zakk and hally are out of PGL Major Antwerp 2022 — Photo: Disclosure / PGL
👉 Is Counter-Strike still the best FPS game? Opinion on the TechTudo Forum
The "coach bug" is a flaw in CS:GO itself that allows coaches to track the movement of opponents and, with that, execute strategies based on this information. In 2020, this bug caused a huge scandal in the competitive CS:GO scene and was the reason for the banning of dozens of coaches, eight of whom were Brazilians. Among them, Nicholas "guerri" Nogueira, from FURIA Esports, was also banned, but he has already served the suspension at the time and has been acting normally in games with his team.
The bug also has some variations. The best known is the one that leaves the trainer screen static at a point on the map. Zakk and ⁠hally⁠ were discovered using this variation of the bug, which should lead to a five-month suspension. In the case of Zakk, he was identified using the bug during a round and a half in games by Luminosity Gaming and 9z itself. Hally was discovered using the bug in just one round, when he wore the SWORD shirt.
Zakk should be suspended for five months from CS:GO competitions – Photo: Disclosure / PGL
Peacemaker has a much more complicated situation. While Zakk and hally used the static variation of the bug, peacemaker was discovered using the variation that allows the trainer to observe the map freely, which is considered a more serious infraction. According to ESIC, the Brazilian played for Heroic and used the bug in 2018 during a round of the match against The Imperial for the ECS Season 5 Europe Challenger Cup. Because of this, peacemaker can be banned for up to two years from CS:GO competitions.
with information from HLTV and PGL