Sports
F1: Drivers unveil helmet paintings for Miami debut; see | formula 1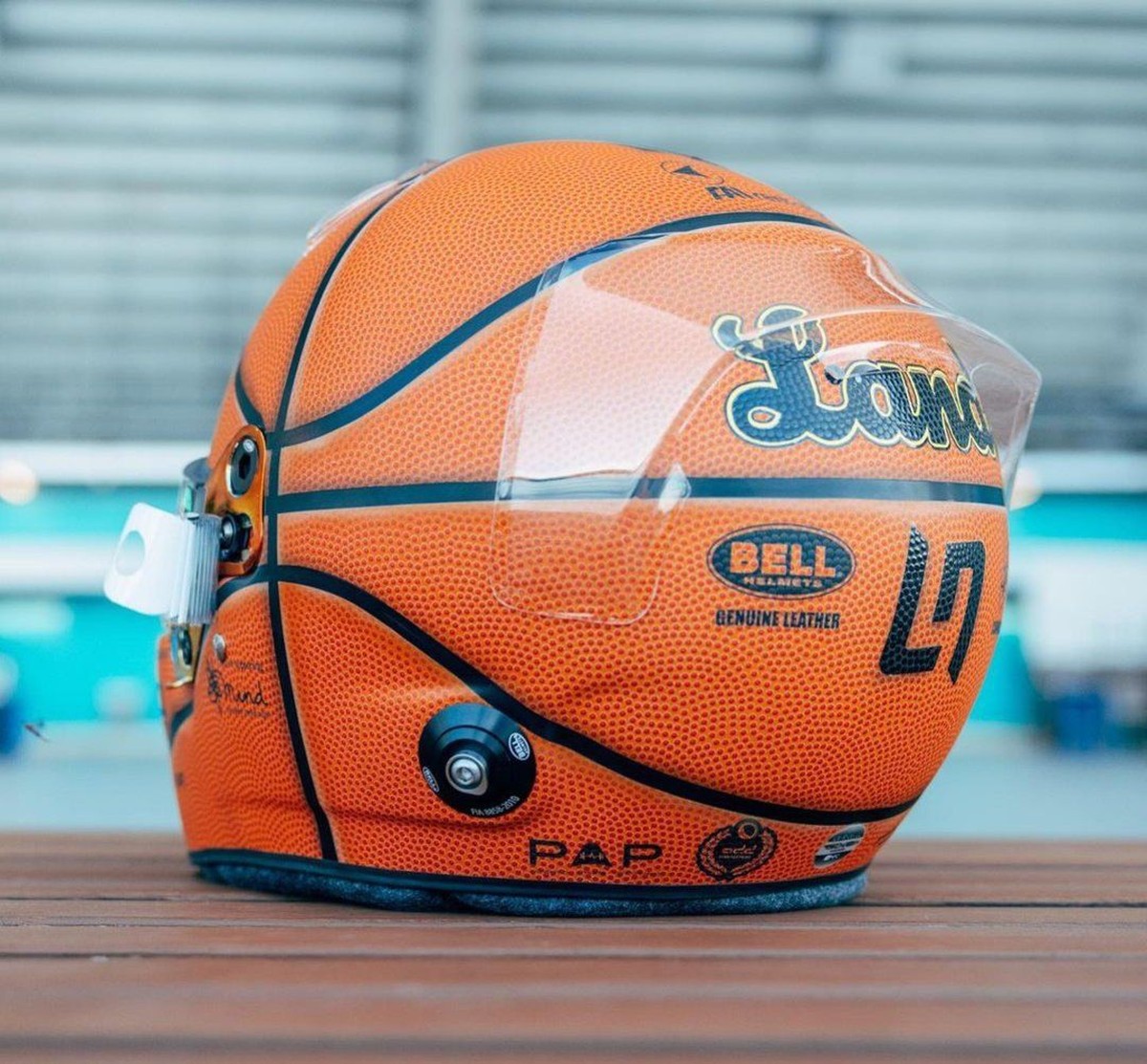 With the Miami GP arriving this weekend, drivers are exploring their creativity to debut the new round of the World Circuit in style. Taking advantage of the publicity presentations that Formula 1 is making for the luxury GP, Lando Norris, Max Verstappen, Fernando Alonso and Zhou Guanyu released the paintings of the helmets they will use in Miami.
The McLaren driver unveiled his new helmet for the race on Thursday. Inspired by the basketball, one of the most famous sports in the United States because of the NBA, Lando's helmet painting was done by Jens Munser, who has worked with Michael Schumacher and Felipe Massa.
Lando Norris helmet for the Miami GP – Photo: Reproduction
Also made by the plastic artist Jens Munser, the helmet of the current world champion, Max Vertappen, pays homage to the beaches of Miami and, with the colors pink and blue well present, also alludes to the TV series 'Miami Vice'. The Red Bull driver admitted that this has become one of his favorite helmets.
Max Verstappen's helmet for the Miami GP – Photo: Reproduction
Fernando Alonso also bet on pink and blue colors. Painted by Bell Helmets, the Spaniard's helmet features coconut palm figures all over it.
+ Miami GP will have fake marina, R$ 198 thousand tickets and track in NFL stadium
+ Anitta sings at the opening of the Miami GP weekend; Look
Fernando Alonso's helmet for the Miami GP — Photo: Reproduction
Following the colorful line, Zhou Guanyu blended his passion for basketball with Miami street arts. With the paint made by Bell Helmets, the Alfa Romeo driver stamped the number 24 on the helmet – the number he races in F1 and he chose it on behalf of Kobe Bryant.
Zhou Guanyu's helmet for the Miami GP — Photo: Reproduction
The Miami GP has its debut scheduled for next Sunday (8) and you can follow the race through ge, in real time, from 16h.
Preview of the F1 Miami GP