Sports
Flamengo and Palmeiras led revenues in 2021; Atltico was fourth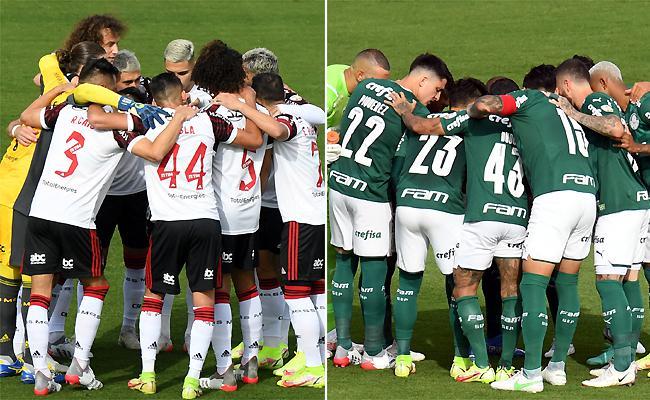 An analysis carried out by Sports Value points out that Flamengo and Palmeiras stood out in Brazilian football in terms of revenues generated last year. The third place in the ranking went to Corinthians. Atltico closed in fourth position, while Cruzeiro was 16th and Amrica appeared in 19th.
According to the survey, Flamengo obtained BRL 1,082 million in 2021, compared to BRL 735.5 million in the previous season. Meanwhile, Palmeiras generated BRL 910 million last year, far surpassing the BRL 531.5 million in 2020.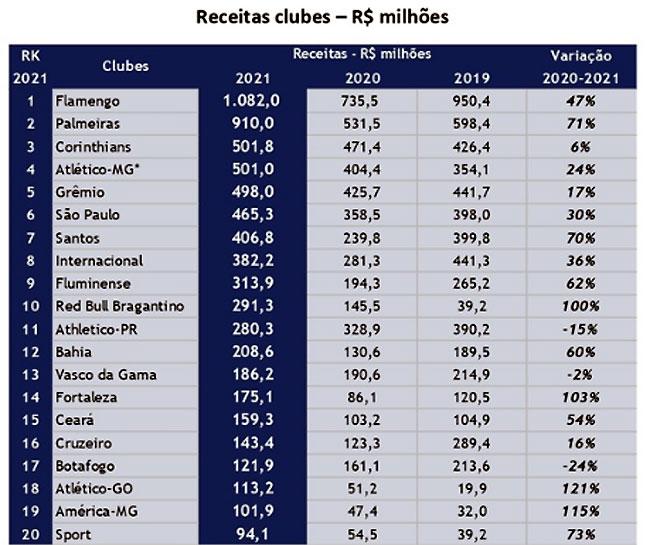 Flamengo and Palmeiras were also the two clubs that spent the most on football in 2021. The Rio club disbursed BRL 693.5 million, while Verdo took BRL 618.1 million from its coffers. In this ranking, So Paulo appears in third, with Corinthians in fifth. In this regard, Galo appears in sixth, with R$320 million, while Cruzeiro was in 13th (R$124.4 million) and Amrica appeared in 19th (R$66.7 million).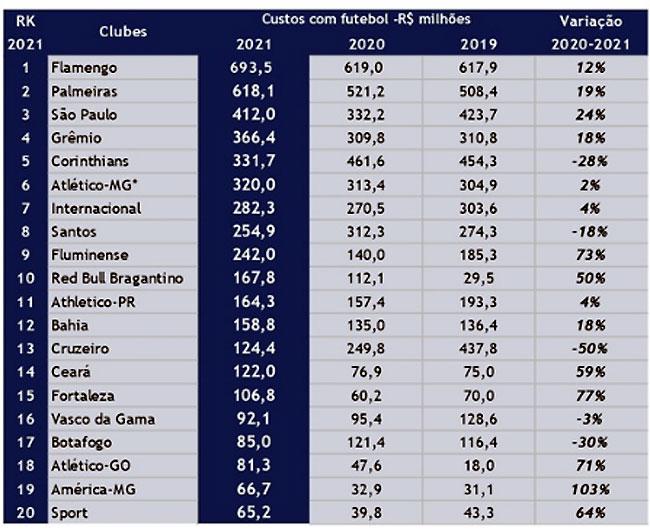 ---