Technology
Four astronauts return to Earth after nearly three months in space | Science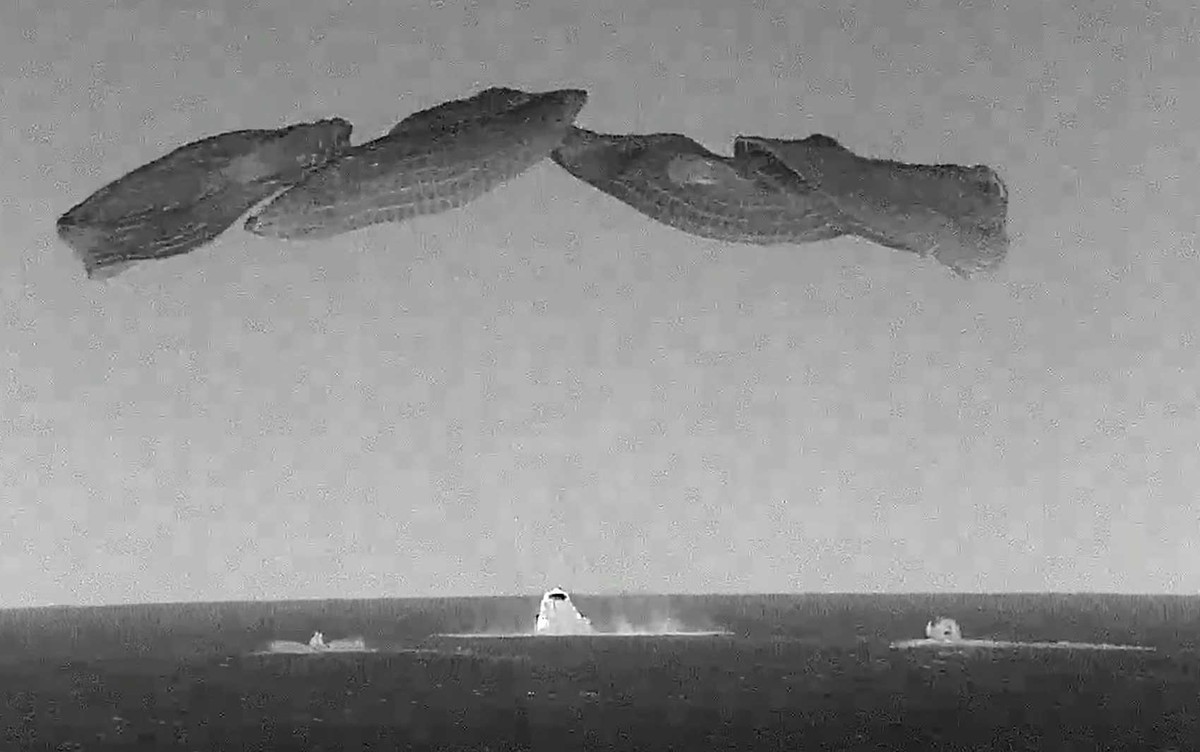 After almost three months in space, on the International Space Station (ISS), three American astronauts and a German returned to Earth in the early hours of this Friday (6) – time in Brazil. SpaceX's Dragon capsule, which is in the service of NASA, landed safely off the coast of Tampa, Florida. The team has conducted orbital research ranging from space-grown peppers to robots.
Americans Kayla Barron, 34, Raja Chari, 44, and Tom Marshburn, 61, and European Space Agency (ESA) astronaut Matthias Maurer, 52, spent nearly 24 hours on the spacecraft until they landed at around 1:40 a.m. Brasilia.
The capsule was rescued by a ship.
The Dragon Endurance spacecraft floating off the coast of Tampa, Florida — Photo: Nasa TV / via AFP Photo
The crew was replaced on the ISS a week ago by four other astronauts: three Americans and one Italian. Three more Russian cosmonauts remain on the station.
European Space Agency astronaut Matthias Maurer rescued shortly after Dragon capsule lands — Photo: Nasa TV / via AFP Photo
The astronauts who returned this Friday performed several scientific experiments. They studied, for example, how cement hardens in the absence of gravity, something that could be very useful for future constructions, including on the Moon. They also made the second collection of peppers aboard the station.
The spacecraft's re-entry plunge into Earth's atmosphere generated frictional heat and raised the temperature around its hull to 1,930°C.
Two sets of parachutes opened above the capsule in the final stage of descent, slowing its drop to about 24 km/h before hitting the water.