News
Jane Foster Returns to Become the Mighty Thor in New Marvel Comics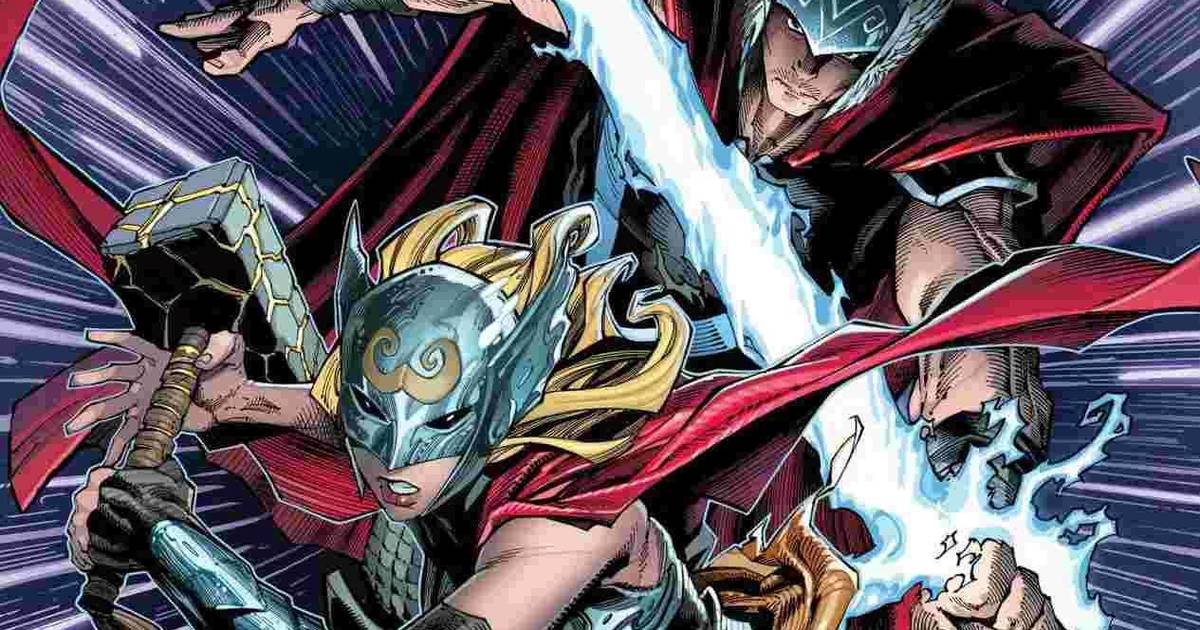 Warming up for the return of Natalie Portman in Thor: Love and Thundera Marvel announced that Jane Foster will return to wearing the mantle of Mighty Thor in the comics. Casa das Ideias revealed a preview of Jane Foster & The Mighty Thorwhich will show the character again wielding Mjölnir after the disappearance of Thor. Risking her own life once again, she will need to defend Asgard from great threats such as enchanter, hello and Ulik the Troll.
History will be written by Torunn Gronbekkwho had already been directing Jane's stories in Valkyrieand will feature arts from Michael Dowling (The spectacular Spider Man). Check out a preview of the first issue, which will have covers illustrated by Ryan Stegman and Peach Momoko:
Jane Foster Returns to Become the Mighty Thor in New Marvel Comics
1 out of 6
Jane Foster & The Mighty Thor will be released in the United States in June 8thabout a month before love and thunder get to theaters.
Omelette now has a Telegram channel! Join to receive and discuss top pop culture news (t.me/omelete).
Also follow us on Youtube: on Omeleteve, with the main topics of pop culture; Hyperdrive, for the hottest news from the geek universe; and Bentô Omelete, our anime, manga and otaku culture channel.