Health
Man who received pig heart had swine virus, doctor says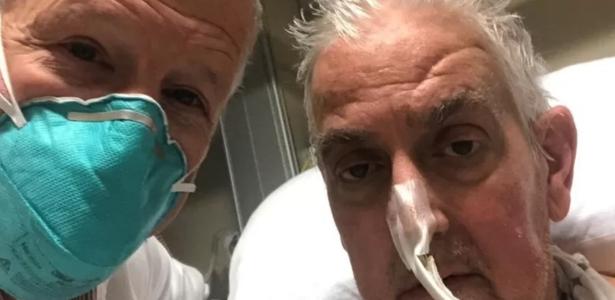 David Bennett, 57, the first person to be transplanted with the heart of a genetically modified pig, died after contracting a swine virus, porcine cytomegalovirus, according to University of Maryland doctor Bartley Griffith, responsible for carrying out the unprecedented transplant.
Bennett died on March 9, two months after receiving the pig's heart. According to the surgeon, the virus caused an infection that caused the patient's death.
"We're starting to understand why he passed away," Griffith said. The information was initially released by the MIT Technology Review and informed to the scientific community on April 20, during an event in the USA.
The pig used in the transplant underwent a procedure to genetically modify its heart to make it compatible with humans. The donated organ remained in a machine until the transplant was performed. In the surgery, the medical team used a new drug along with other substances that suppress the immune system to prevent rejection of the transplanted organ.
The biotechnology company reviverresponsible for genetic modification in the pig's heart, declined to comment on the case.
At the time the procedure was performed, David Bennett even said that he understood the risks of the surgery and that the attempt was "a shot in the dark", but it was a risk to be taken, as it was his "last option".
"I want to live. I know it's a long shot, but it's my last option," he declared the day before the procedure.
Pigs are considered ideal donors due to the size of their organs when compared to humans. Today, the heart valves of these mammals are already used in people, as well as pig skin is used in the grafting technique in patients suffering from burns.