Sports
Maracanã starts planting winter grass and will be closed for 11 days | football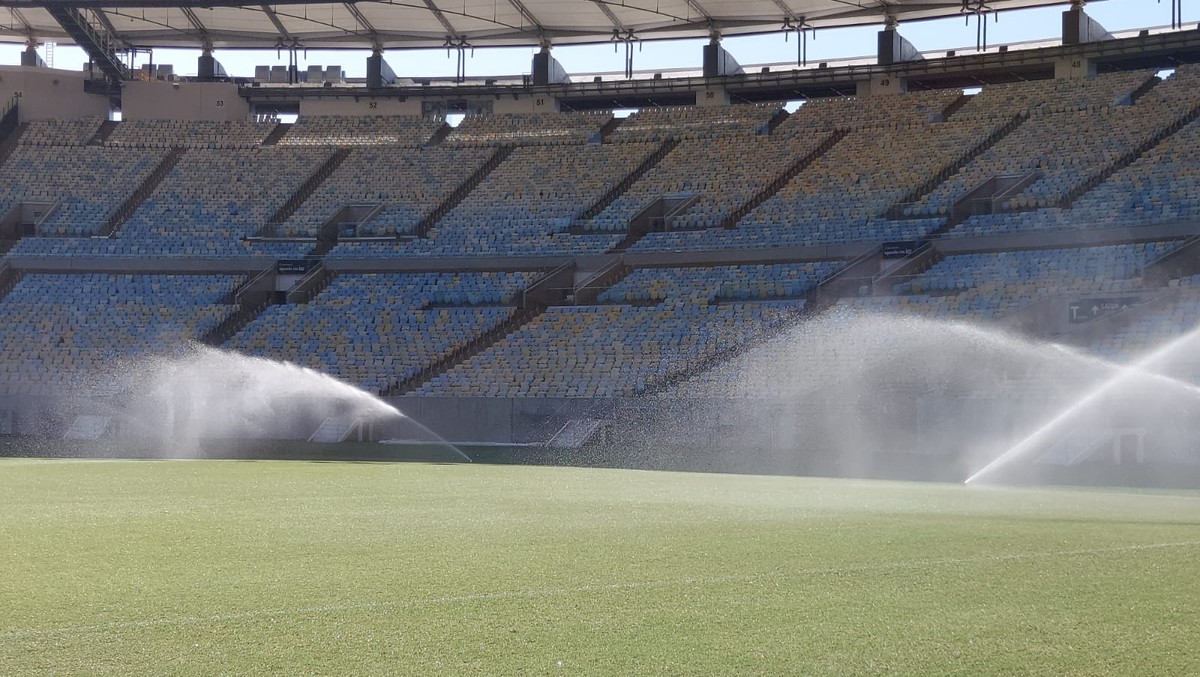 The Maracanã started, this Thursday, the planting of seeds of winter grass (Reygrass) and will be closed for 11 days to complete the process. The measure was already foreseen in the initial management schedule. The pitch will be fully ready for the game between Flamengo and Universidad Católica, on the 17th, for Libertadores.
With this, there will be no games at Maracanã until May 16 for the process to be carried out. The winter grass joined the celebration shorts, forming the grass consortium, with the promise of better conditions for the stadium's new hybrid lawn for the sequence of games of the 2022 season.
+ Want to turn your football knowledge into cash prizes at each round of the Brasileirão? Access Cartola Express!
Maracanã received new seeds this Thursday — Photo: Disclosure/Maracanã
Flamengo x Botafogo, for the 5th round of the Brasileirão, Fluminense x Athletico-PR, for the 6th, and Flamengo x Altos-PI, for the Copa do Brasil, will undergo a change of venue.
Maracanã's hybrid lawn debuted on March 12 of this year, in Flamengo's victory over Bangu, for the Carioca Championship. Planting winter grass seeds (Reygrass) is a process that will take place every year.
According to the consortium, around 500kg of seed will be released during this stage. After seed germination, which will take four to six days, there will be a stage called grow-in, where fertilization procedures are intensified for grass nutrition and development, with cuts and other operations to close the lawn.
Let's go Brazilian! The biggest offer of games for a price that gives game. Subscribe to Premiere!
With the support of the duo Fla-Flu, the option for the hybrid lawn, with 90% natural grass and 10% synthetic, was due precisely to the bad conditions that the stadium presented in some matches last year. The technology chosen is one of the best today, according to the CEO of Maracanã, Severiano Braga, and is expected to support the approximately 70 games of the season.