Health
Mato Grosso marries an Indian after traveling to Italy and being 'stuck' during the Covid-19 outbreak | Mato Grosso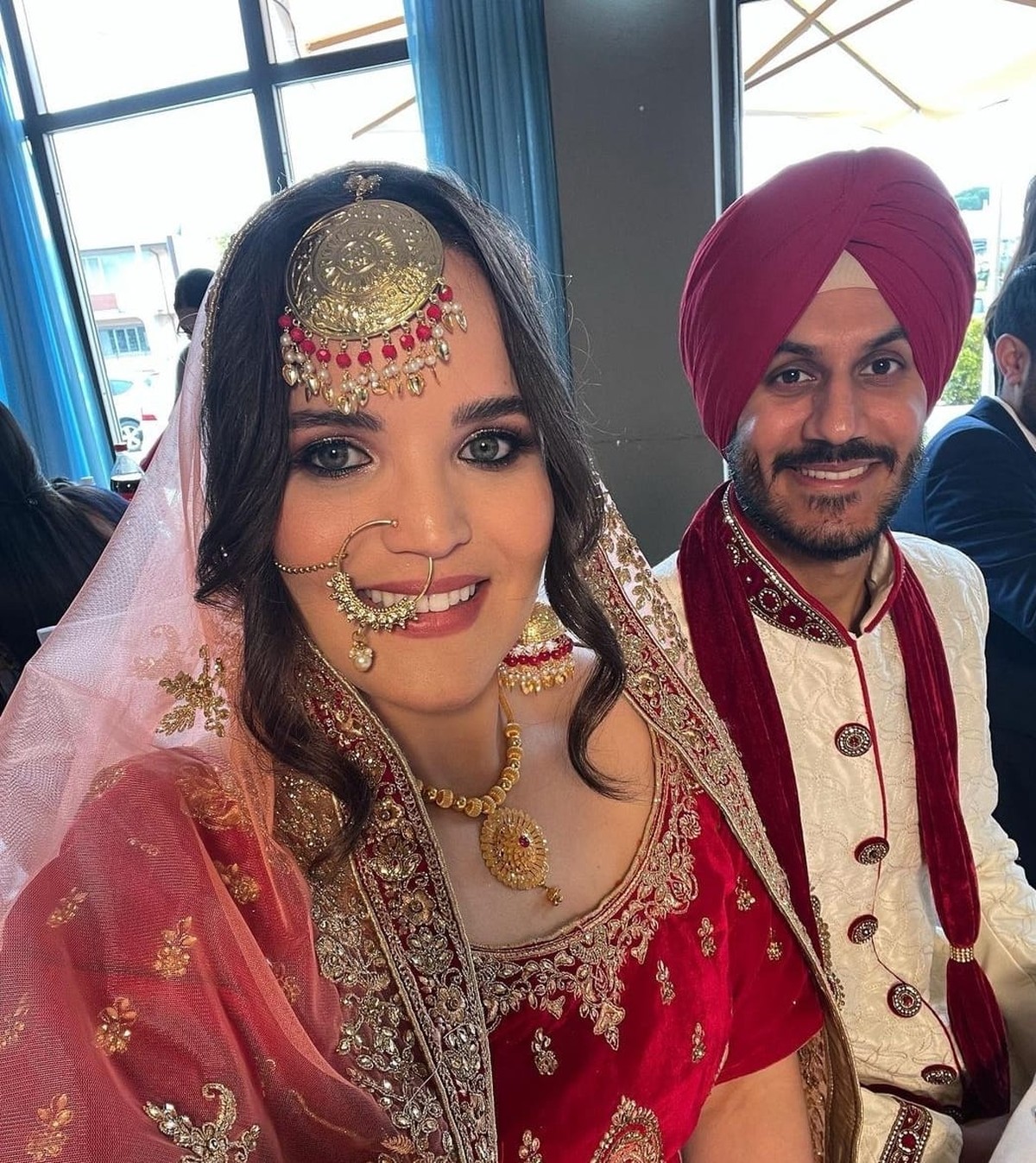 The physiotherapist from Mato Grosso, Juliany Dal Bianco, traveled to Italy in September 2019 to spend a period of four months and get to know the region. Plans, however, changed when the Covid-19 outbreak occurred and she was stranded in the country, far from all her family and friends, who live in Cuiabá and Rondonópolis, 218 km from the capital.
Juliany said that in the period of isolation she met Jashan Preet Singh, of Indian origin. Despite their different customs and traditions, they grew closer and are now married, living in Brescia, in northern Italy.
Share on WhatsApp
Share on Telegram
"I have Italian citizenship, because I am the great-granddaughter of Italians. I wanted to get to know Italy and my plan later was to do an 8-month exchange program to learn English in Ireland. I met my husband and decided to try to stay longer until I decided what to do," she said.
Brazilian Juliany Dal Bianco and Indian Jashan Preet Singh got married in Italy — Photo: Personal archive
During the peak of the pandemic in the region, Juliany and Jashan lived in different cities. She stated that it was a very difficult period because she was alone in a country she didn't know anyone.
"The region I am in is where it all started, in Italy. At the beginning of the pandemic, it was a general panic, I was very scared. I was stuck at home, not working, alone, not knowing how big it was and what to expect", she pointed out.
Juliany stated that during this period she received a lot of support from Jashan. "He was my strength throughout this difficult period of insecurity. We talked all day. Without him, everything would have been much more difficult."
Mato Grosso met Indian at the height of the pandemic – Photo: Reproduction
Currently, she works as a nanny and is waiting for the issuance of the physiotherapy recognition document to be able to work in the area.
Her husband, Jashan, is a web designer, and works with the creation and development of websites, applications and the like. He moved to Italy at the age of seven, but kept the traditions of his family, who live in India.
Mato-grossense married an Indian – Photo: Reproduction
According to the physical therapist, they held an Indian ceremony one day and an Italian lunch the other day to celebrate their marriage.
Juliany is Catholic and Jashan is Sikh – a monotheistic religion that emerged in the 15th century in Punjab, a city that borders India and Pakistan.
In keeping with the Jashan tradition, the first wedding celebration was held on April 1 of this year, in a Sikh ceremony, in the church. On the same day, they held a reception at an Indian restaurant for friends and family.
The next day, the civil marriage took place at the registry office. At the time, they had lunch at a restaurant.
"It was better than I imagined. We had already planned our wedding, but because of the pandemic, we postponed it a few times, as we would like my relatives and friends from Brazil to be present. It was very special, a very interesting mix of culture," she said.
Juliany also said that, during the wedding, it was possible to mix cultures and become even more enriched in knowledge.
"My parents and my friends who live in Italy got to know a little about Indian culture, which is rich in rituals and details. We managed to unite a little of the three worlds: India, Italy and Brazil. It was very interesting and special," he declared.
The couple met during the pandemic – Photo: Reproduction
Respect for different cultures is one of the points that unites the couple. "Our history is a little different due to the mix of cultures, I believe we are an exception", she pointed out.
Juliany explained that, usually, Indians marry each other so that their roots and traditions are maintained, even if they live in another country.
"Jashan is the first in his family to have married a non-Indian. His family needed some time to get used to the idea as they are afraid that family values ​​and culture will be lost over time," he explained.