Health
MPDFT opens exhibition on coping with covid-19 in DF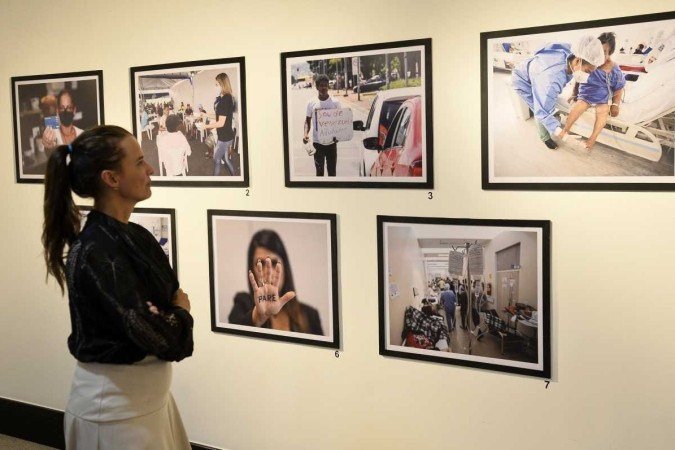 posted on 05/06/2022 00:24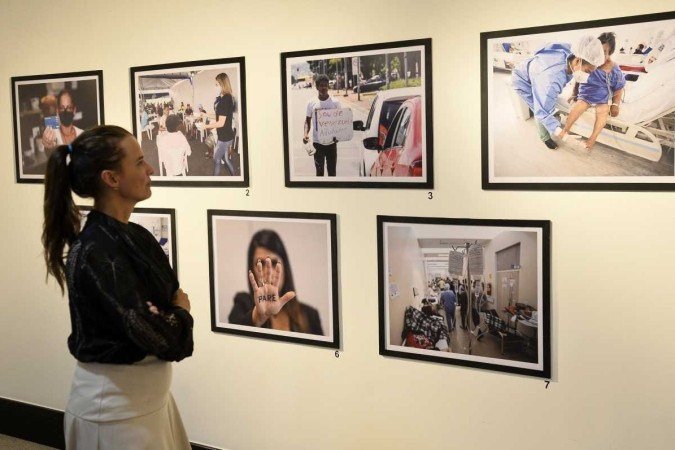 (credit: Minervino Júnior/CB/DAPress)
The exhibition "Public Prosecutor's Task Force: Two Years of Defending Citizens in the Covid-19 Pandemic in the Federal District" was inaugurated this Thursday (5/5), at around 6:30 pm, in the Public Prosecutor's Office block of Brasilia II. The works will be available to the public from March 5th to August 5th, in the Public Ministry building located in the Multiple Activities Sector (SMAS), 4.
Through photographs, official documents and a timeline from March 23, 2020, to February 22, 2022, the exhibition tells how the MPDFT Task Force contributed to the fight and control of the pandemic in Brazil. new coronavirus in the Federal District. The multiple actions became a national reference and reached the final of the CNMP award.
With the objective of honoring and reporting the two years of work focused on public health, the ceremony was attended by the Secretary of Health of the Federal District (SES-DF), General Manoel Pafiadache, the Attorney General of Justice Fabiana Costa and the Attorney General District of Citizens' Rights Eduardo Sabo, responsible for coordinating the action since 2020.
"The well-known virus, a global health crisis, immediately made us realize, both national and international, public and private, the need to change and transform behavior, and also the notion that we had that it was up to the MPDFT to have a more prominent role. . In this way, a task force was created in the most diverse areas of the Public Ministry to work together", declared Attorney Eduardo Sabo.
Launch
The ceremony also marked the launch of the book "Reflections, Impacts and Perspectives on the Task Force's Action", which aims to render accounts to the population of the DF on the two years of work of the MPDFT in the fight against the pandemic.
"The current numbers show that we were committed to the DF in the fight against the covid-19 pandemic. And this Task Force was not a one-handed task, so we'd like to honor everyone who has dedicated themselves. This exhibition celebrates a work that did not arise from our desire, but the virus forced us to review several concepts", declared Attorney Fabiana Costa during the event.
Health secretary Manoel Pafiadache accompanied the opening of the space and honored the exhibition from beginning to end. For him, records through photos and documents are important to mark a part of world history. "This is extremely important for us to show everything that happened to the next generations. We are carrying knowledge", said the person in charge of the folder.
Service
Exhibition: Task Force of the Public Ministry: two years of defense of citizens in the covid-19 pandemic in the Federal District"
Location: Brasília II Prosecutor's Office, SMAS 4.
Free entrance