Sports
Paulo Sousa and Flamengo board minimize pressure amid turmoil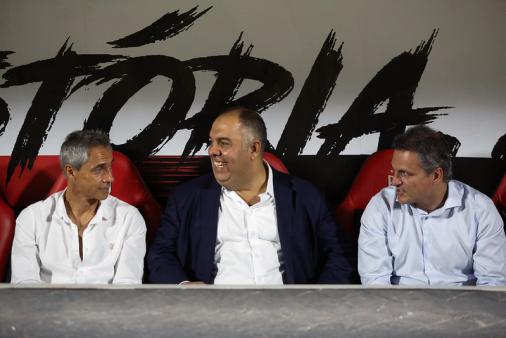 With no changes foreseen in the technical commission amid external and internal pressure, the Flamengo is aware that it needs to pave the ground in order to combine performance and results under the command of Paulo Sousa. The re-presentation of the squad this Friday morning will already be focused on the classic against Botafogo, at 11 am this Sunday, for the fifth round of the Brazilian Championship.
As if the last performances below expectations were not enough, Mister's team has been plagued by physical problems, which has hampered Flamengo in terms of intensity and competitiveness, as the coach himself highlighted. There are already 20 injuries in the squad in 2022.
– It is a cast of great character and that believes a lot in itself. In difficult times, we are ready to offer what our fans expect of us – replied Paulo Sousa, when asked if he felt pressure before the classic, adding:
– In order to have individual consistency, we need everyone to be competitive in the competitive processes and not everyone has to demand the most we can do.
The board of Fla supports Paulo Sousa and, even after Jorge Jesus "digs" a turn and gives the club a deadline to hire him again, chose not to stifle the controversy directly. There was no public positioning, and the board sees JJ's wave as just a "payback" in order to disrupt the atmosphere at Ninho.
Internally, Fla even considered issuing an official note in order to ratify support for Paulo Sousa, but, at least for now, the strategy is to let the matter "die on the beach". Even the football department evaluates the most recent results on the field as positive.
THE NEXT GAME
> See the Brasileirão table
After a sequence of three games for the Cups (Libertadores and Brazil), Flamengo returns to the spotlight for the Brasileirão, where it has only five points out of a possible 12. The shadow of Jorge Jesus could be an even bigger obstacle for the sequence, and Paulo Sousa knows that he needs to give the fans a positive response with the team's performance on the field. And classic is an ideal opportunity.