Sports
Piqué reveals that he almost bought rival club from PSG: "We arrived late in negotiations" | spanish football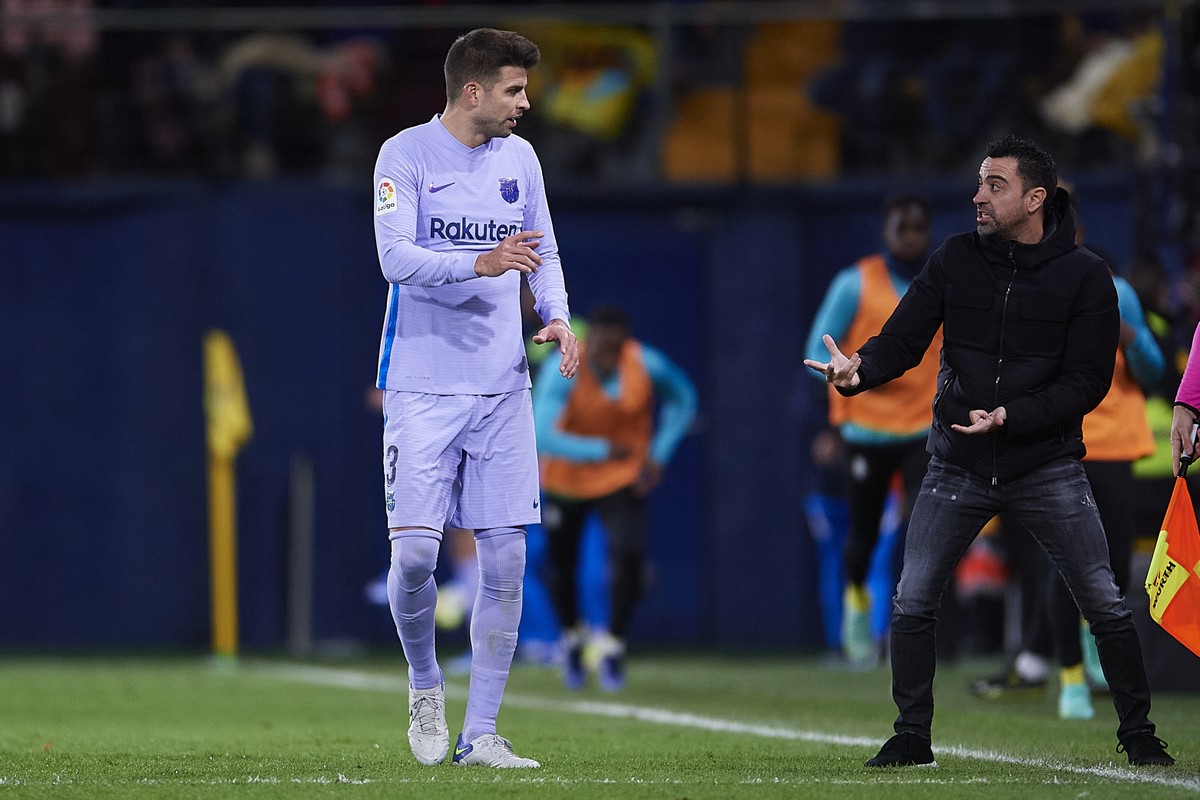 In an interview with the French newspaper L'Équipe, Gerard Piqué confessed that he was close to buying Red Star, from the French third division, through his company Kosmos. The Barcelona defender, who already owns FC Andorra, said that the negotiation with Parisian rival PSG club was narrowly missed last year. Last month, 777 Partners closed the acquisition of the team.
Piqué almost bought Red Star, Parisian club in the French third division – Photo: Getty Images
Almost forty! Daniel Alves celebrates his birthday and gives a show at Barcelona training; watch
In the real step! Vini Jr and Militão command dressing room party after epic victory over City
"Unfortunately, we were a little late in the negotiations. I went to Paris, saw the stadium, talked to Patrice Haddad, the owner at the time.
— We were looking for a club that met our wishes and expectations. And Red Star, for its history, for being in Paris, for its fans and its stadium that is being renovated, we liked it right away. We made a very good offer at the last minute, but it didn't happen in the end," he said.
Involved in a controversy with Luis Rubiales, president of the Spanish Football Federation, Piqué also denied any conflict of interest involving his company. Recently, the Spanish newspaper El Confidencial published messages exchanged between the two that reveal that Kosmos received 24 million euros. The amount would refer to the commission for taking the Spanish Super Cup to Saudi Arabia.
— I have nothing to hide, everything is cool. For me there is no conflict of interest. The only illegal thing is that someone took private voice messages and leaked them to the press," commented the Blaugrana defender.
— Since we concluded this agreement, Barcelona have not won any of the three Super Cups. If I had helped the Federation for free, without Kosmos receiving anything, there would have been a conflict of interest. But that is not the case, as Kosmos was paid for her services and not by the Federation," he added.
Real Madrid fans during the 2020 edition of the Supercopa de España, held in Saudi Arabia – Photo: Reuters
Piqué also highlighted that, thanks to Kosmos, the Federation has increased its income and that taking the Supercup to the Middle East can help change a place where "many things need improvement". For the defender, athletes who are also investors is a trend.
— For example, Novak Djokovic owns the Belgrade Tennis Tournament and played the competition last week and lost the final. This type of situation is common in sport. And it will be more and more, because some athletes like me invest before retiring," he concluded.