Sports
Porter alleges delays in payments and takes Botafogo SAF to justice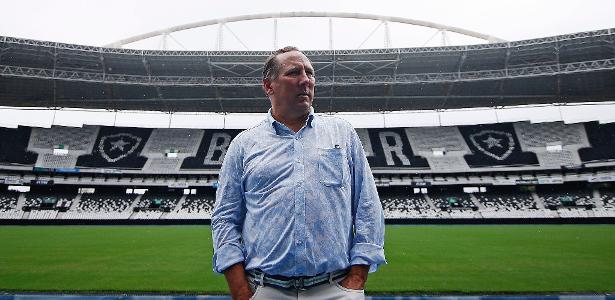 Botafogo SAF continues to receive lawsuits, after the Court gave the first decisions against Cruzeiro's public limited company.
This time, Luiz Cunhao, a doorman who worked in the Rio de Janeiro team for 18 years, went to the Judiciary to try to receive late labor rights.
And, seeking convictions against the new company of Botafogo, the former employee asked the Justice to recognize the joint responsibility of SAF in the action.
The charge is R$ 40 million and follows the same example of other recent cases that have been seeking the condemnation of corporations.
The doorman's lawyers allege that the Botafogo club has the same address as the SAF, under a single administration and constituting a group with related economic activity.
Thus, the objective is to seek the joint condemnation of the corporation, making it responsible for the debts left by the Botafogo club.
The doorman left Botafogo in August 2020, after being fired without just cause. However, he claims not to have received the payments due in the FGTS, in addition to the fines owed.
Last week, five athletes from Botafogo's women's team chose the same path when they appealed to the Judiciary in Rio de Janeiro.
Last month, decisions of the Justice of Minas Gerais encouraged new actions against the SAFs. A former Cruzeiro goalkeeper coach got a positive sentence, as did an ex-porter at the celestial club.
This type of conviction shows that the effects on the corporation can be much greater because, in the case of Cruzeiro, for example, there are large actions such as that of goalkeeper Fábio, for R$ 20 million.
Under the SAF Law, the company would be free to answer for the club's liabilities in court. There is a liability through transfers of 20% of revenue and 50% of dividends to the association to pay off debts.
In the case of employees outside of football, there is a difference. The law says that the SAF would not be liable for the club's obligations.
Botafogo stated that it "has joined the Centralized Execution Regime – RCE, provided for in Law 14.193/2021, and is restructuring its labor, civil and tax debts with monthly payments being made within the order and criteria endorsed by Organs competent bodies".