Sports
Real Madrid's four-time champion generation seeks fifth Champions League title | Champions League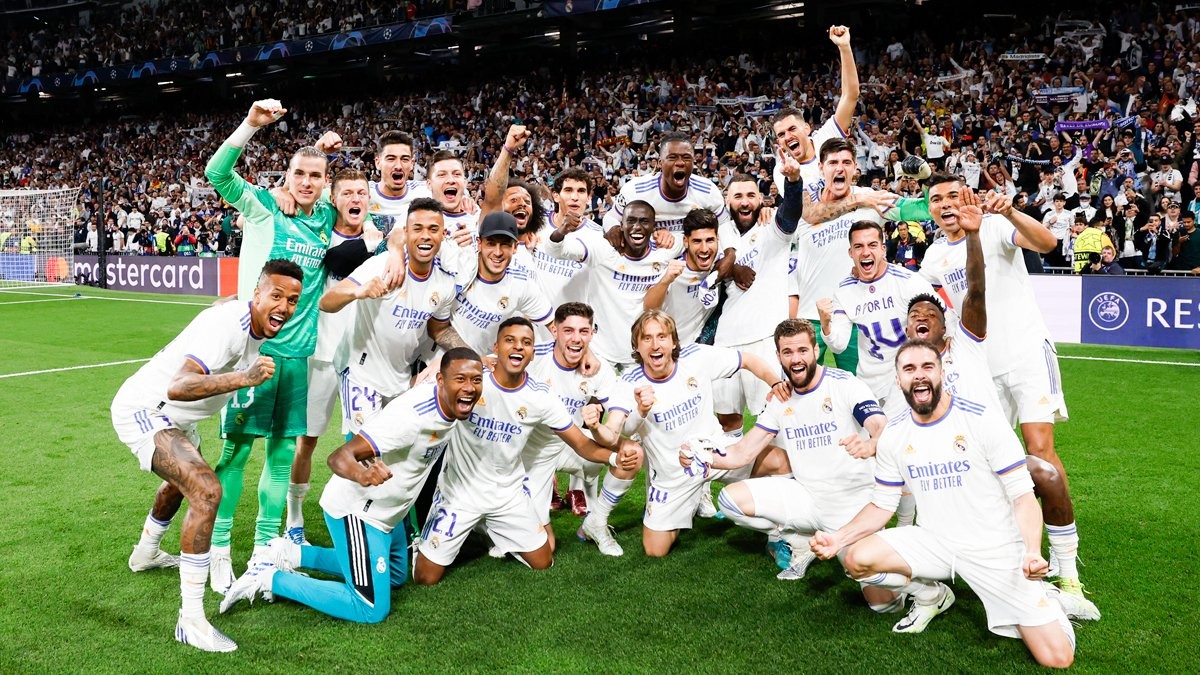 The squad also has eight players who were four-time Champions League champions in the past decade: Carvajal, Nacho, Marcelo, Casemiro, Modric, Isco, Bale and Benzema. They reached the final and won in 2014, 2016, 2017 and 2018.
Toni Kroos also has four trophies, but one of them was won by Bayern Munich in 2013. He didn't arrive until July 2014.
The final between Liverpool and Real Madrid will take place on May 28 at the Stade de France in Paris. Follow in real time on ge.
Check out the Champions League 2021/22 table
Real Madrid players celebrate qualifying for another Champions League final – Photo: Disclosure / Real Madrid
They can reach the same number of trophies as their former teammate Cristiano Ronaldo, the only player to win the Champions League five times. In six finals played, the Portuguese ace was champion for the Spanish team in the same years as his colleagues and also won in 2008 with Manchester United.
But the greatest champion in Europe is Francisco Gento: six times in total, all for Real Madrid (from 1956 to 1960, and then in 1966). The main tournament on the continent was played on a different model at that time. The "Champions League" format started in the 1992/93 season.
The group that still remains at Real contributes in different ways – except for Bale, who has played little this season and is leaving the club. Top scorer of this Champions, Benzema is the current great star of the team. Casemiro, Modric and Kroos are absolute starters. Carvajal also played a lot of games, as did Nacho.
Isco doesn't have the same space as before, Marcelo idem. But the Brazilian has been important in helping coach Carlo Ancelotti on the sidelines, as he was this Wednesday against City. The left-back talked to the coach about decisions for extra time.
P… that gave birth to me!"
— Marcelo, on Twitter after Real Madrid's victory over Manchester City
In addition to the nine mentioned at the beginning, there are other players from the current team who have already been part of the Champions League champions Real Madrid squads: Lucas Vázquez (three titles), Asensio (two), Mariano (one), Vallejo and Ceballos (one title each).
On the other hand, 11 athletes will face the final of the tournament for the first time wearing the shirt of the Spanish team: Courtois, Alaba, Hazard, Mendy, Jovic, Éder Militão, Valverde, Lunin, Vinicius Jr, Rodrygo and Camavinga.
— When you reach a final, everyone has a lot of desire to win another Champions League again. Many of those who won four will be even more legendary if they win five," commented goalkeeper Courtois.
Real Madrid players celebrate qualifying for the Champions League final (Photo: Getty Images)