Sports
Rodrygo explains why he didn't want to take the decisive penalty in the Champions League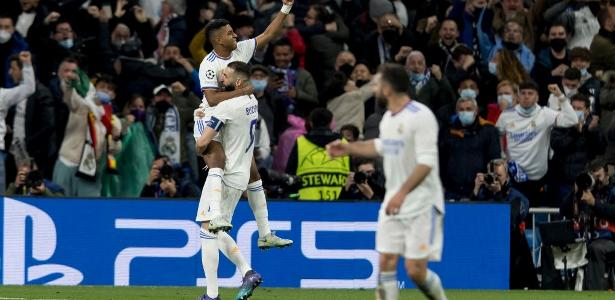 Highlight of Real Madrid's 3-1 victory over Manchester City last Wednesday (4), which qualified the Spanish team to the European Champions League final, Rodrygo, who scored the first two Spanish goals, confirmed that Benzema offered him the ball to take the penalty that closed the scoring in overtime.
The player revealed by Santos explained that the 'no' to Benzema was – also – a way of paying tribute to his attacking partner for the spectacular season. Rodrygo also said that his decision was influenced by the fact that the Frenchman is the team's official taker and the one who trains the most penalties.
"Karim asked me if I wanted to take the penalty to score the hat-trick, but I know he always trains and he's the official hitter. And of course, for the season he's been doing, [deixar ele bater] it was the least I could do: 'No, you have to knock, Karim'. He scored and we're in the final," Rodrygo told Real Madrid's YouTube channel.
The Brazilian forward even talked about the other goals, saying that Real Madrid were "dead" in the match until the 44th minute of the second half, when he equalized the game.
In Rodrygo's opinion, the first goal gave the madridistas a lot of confidence to go in search of an equalizer and achieve a comeback in such a short time. The player also said that he did not even see the ball in the second goal.
"In the first goal, Camavinga throws Karim in. I don't know what I thought, but I believed the ball would be there and I anticipated the goalkeeper. We scored the first and that gave us more confidence. In the second goal, Carvajal crosses and the ball touches the landmark [Asensio]. I just made the move, but the truth is, I didn't even see the ball. I only saw it when I was already in the goal. It was all very fast. Goal instinct," added Rodrygo.
In the Champions League final, Real Madrid face Liverpool, who eliminated Villarreal in the other semi-final. The game is scheduled for the 28/5th (Saturday), at 16:00 (Brasília), at the Stade de France, in Paris.