Sports
Rodrygo reveals goal 'without seeing the ball' and dialogue with Benzema on penalty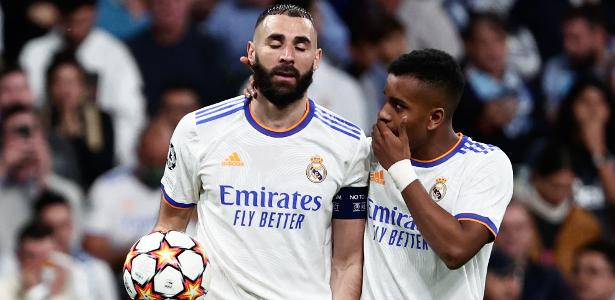 Real Madrid managed a historic comeback against Manchester City to advance to the Champions League final, and the big name of the game was the Brazilian Rodrygo, ex-Santos, who scored both goals for the Spaniards to take the decision to extra time already in additions.
In a video released by the Madrid club, the striker detailed the two goals he scored, highlighting how quickly it all happened.
"In the first goal, Camavinga activated Benzema and I don't know what happened to me. I trusted that the ball was going there and I got ahead of the goalkeeper. We scored the first and it gave us confidence", said Rodrygo.
"In the second, Carvajal crosses and the ball touches Asensio, I just made the move but, in fact, I didn't see the ball, I only saw it when it was already in the goal, it was all very fast", he added.
In the extra time, Karim Benzema scored the goal that guaranteed the classification in penalty kick. Rodrygo said the Frenchman offered him the penalty hit to complete the hattrick.
"Benzema asked me if I wanted to take the penalty to score the hat-trick, but I know he always trains and always takes penalties and, of course, for the season he's doing. He scored, and we're in the final", said the Brazilian.
Now, Real Madrid will face Liverpool in the grand final of the Champions League. The decision will be made on May 28 at the Stade de France in Paris.