Business
Selic: Will high interest rates control inflation? Understand – 05/05/2022 – Market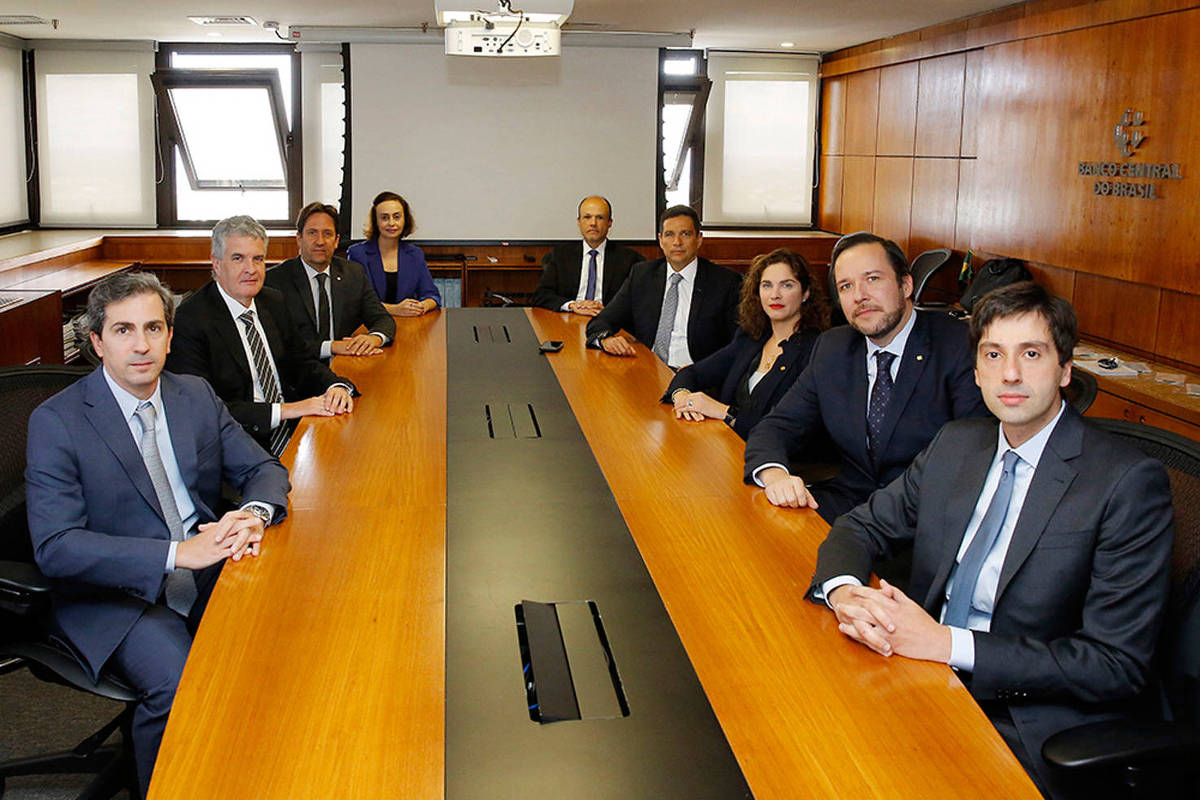 The Central Bank's signal that the basic interest rate should rise above the current 12.75% per year led to questioning the causes and ways of dealing with inflation that could exceed the target limit for the third consecutive year in 2023. .
For some analysts, the rise in inflation is not just a matter of supply and not a temporary phenomenon, but also a problem of demand and expectations that continue to worsen. According to the principles of the target regime in force in most countries, reducing the price index would be the best way to also guarantee a faster resumption of growth and employment.
For others, there is no monetary policy, in Brazil or in any other country, that is capable of bringing inflation and expectations in line with extremely low inflation targets for a world that has suffered an unprecedented sequence of supply shocks that can extend for even longer.
This Wednesday (4), the Copom (Monetary Policy Committee) raised the basic interest rate by another 1 percentage point and stated that it foresees the need for a new increase in June, but of lesser magnitude. Contract rates in the financial market point to a Selic of 13.25% at the end of the year, but several analysts are already talking about something around 14%.
An almost unanimous assessment is that the Copom can no longer avoid an inflation target burst for the second year in a row, in 2022. The question is whether or not further interest rate hikes can prevent the high price from extending into 2023 as well. market share for the price index in Brazil are 7.9% this year and 4.1% next year — with the target ceiling being 5% and 4.75%, respectively.
The BC projects inflation of 7.3% for 2022 and 3.4% for 2023 (close to the center of the target of 3.25% for next year).
José Francisco de Lima Gonçalves, professor at the Department of Economics at FEA-USP (Faculty of Economics, Administration and Accounting at USP), says that it is useless for the BC to continue raising interest rates, as there is no retraction in demand that compensates for the supply shocks. and is capable of leading to a persistent fall in inflation.
He assesses that an overflow of the target is inevitable this year and next, with inflation above 5% in 2023. And he says that, in practice, Brazil and several countries have already worked with a system of moving targets, although this cannot be publicly admitted.
"No central bank wants to say that, that it doesn't have a goal. You say it does, but it will take time [para chegar nela]", says the economist citing the manifestations of monetary authorities in other countries.
José Júlio Senna, former director of the Central Bank and researcher at FGV Ibre, says that monetary policy is an instrument that has always shown results in the fight against inflation and that this time will be no different, despite the uncertainties that make it difficult to project when the index of prices will slow down and how far interest rates will have to rise.
He says that developed countries – which have not experienced an inflationary surge for 40 years – are being more cautious in fighting inflation so as not to abort the recovery of the economy in these two years of pandemic.
In the Brazilian case, Senna says that the inflationary history forced the Copom to start the process of raising interest rates earlier, but that there is no room for interest rates to go much beyond the current level, something that has already been signaled by the BC itself.
"If the central banks go head-to-head with inflation, there is no doubt that it will work. In the case of Brazil, in order for monetary policy to produce results as quickly as possible, it would be very good if fiscal policy signals were better than they have been."
Simone Deos, professor at the Department of Economics at Unicamp (University of Campinas), says that the BC adopts a wrong monetary policy, which does not help in the fight against inflation and has deleterious effects on the economy. For her, the rise in prices is largely due to a mistaken pricing policy by Petrobras. A government action to ease the taxation of administered prices would also be more effective.
"There is no evidence that being more 'hawkish' leads us to a smoother inflation trajectory. All this that is happening with commodity prices, no central bank can control. Whether or not the Central Bank will reach the target has nothing to do with monetary policy. It depends on external factors or economic policy", he says.
João Luiz Mascolo, chief economist and strategist for Brazil at the consultancy SM Futures, says that expectations of above-target inflation are currently one of the biggest risks for price control and that projection models indicate that the Central Bank has a way to achieve its objective next year is to place the Selic close to 14%.
He says that only this year the basic rate reached a level that can be considered contractionary, that is, with the real interest rate above the neutral rate estimated at around 3.5%. He also assesses that fiscal policy, the external scenario and expectations for these two factors play against the BC's action, which forces the institution to be more rigorous.
"It makes no sense to fight for independence and miss the inflation target for three years in a row because he [BC] he's a little reticent about the size of the rise", he says. "Only with inflation falling and under control the entrepreneur will hire people and produce more", says Mascolo, citing the former president of the North American BC Ben Bernanke.
Former Central Bank president Gustavo Franco says that the roots of this "new" inflation have been associated with supply shocks due to the pandemic and the Ukrainian War and also the excesses of stimuli adopted in relation to the health crisis.
"It is absolutely no surprise that several voices arise to argue that a 'supply inflation' cannot be fought with monetary policy", says Franco in a report released by the manager Rio Bravo this Thursday (5th). "It's a classic of Tupiniquim inflationism."
According to him, authorities here and abroad are faced with the prospect of correcting their own excesses. "They hesitate, naturally, but they have to do what has to be done," he says. "These anxieties will pass and central banks will do their duty. Hopefully this will be the case in Brazil as well, despite presidential candidates stuttering about it."​