Sports
Unanimously, Atlético-MG's Deliberative Council approves 2021 club accounts | athletic-mg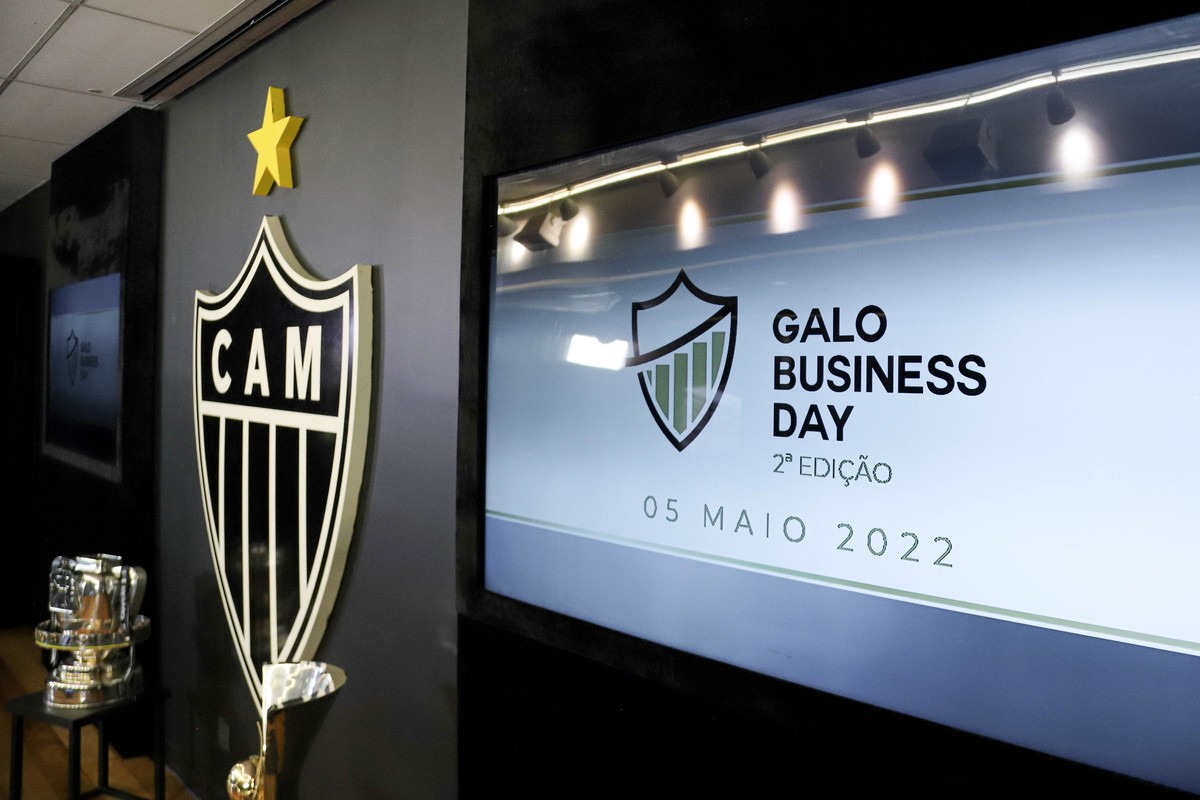 The Thursday of the auditorium of the administrative headquarters of Atlético-MG was very busy. After presenting the club's finances to the press and fans earlier, in Rooster Business Daythe Club's Board of Directors unanimously examined and approved the 2021 financial statements presented by the Executive Board.
More news from Atletico MG
Shortly before, the club held the second edition of the "Galo Business Day", an event that presents economic and management information about the club in the last complete season. On balance, there was a surplus of R$ 102 million in Atlético's cash, but the net debt reached R$ 1.3 billion.
Galo Business Day — Photo: Bruno Sousa/Atlético
Atlético had a record revenue in the year they won the Brazilian and the Copa do Brasil, in the region of R$ 750 million. On the other hand, expenses were also high. Anyway, a giant leap in relation to the BRL 19 million surplus in 2020. See balance sheet details here.
"Let's go Brasileirão! The biggest offer of games for a price that gives game. Sign the Premiere!"
>>Want to turn your football knowledge into cash prizes at each round of the Brasileirão? Access Cartola Express!
In addition, R$ 99 million were also earned in sales of athletes, especially with the negotiations of Marrony, Gabriel and Alonso. The sale of the Paraguayan was only announced in January, but according to the club's financial director, Paulo Braz, it was documented at the end of 2021. Therefore, it appears on the balance sheet.
Atlético's deliberative council meets every April to evaluate the financial statement. However, the meeting had been postponed to this Thursday. Some Galo advisors were able to follow the "Business Day" in person, while the rest received a specific link to follow.
Galo Business Day 2022 explained Atlético-MG's finances — Photo: Bruno Sousa / Atlético
Atlético also broadcast the analysis of the financial reports live, open to the public. The president Sérgio Coelho, the CEO Bruno Muzzi and the member of the collegiate body Rafael Menin (also vice of the Board) participated presenting topics of the balance sheet.
The Atlético Council will still have other meetings in 2022. Mainly to discuss issues related to the club's statute reform, study on the possibility (and vote) of the sale of the remaining 49.9% of Diamond Mall (to pay onerous debts), in addition to to discuss the SAF.
Watch: all about Atlético on ge, Globo and sportv
The ge Atlético podcast is available on the following platforms:
🎧 Spotify – click here to listen!
🎧 Google Podcasts – click here to listen!
🎧 Apple Podcasts – click here to listen!
🎧 Pocket Casts – click here to listen!
▶️ Hit play!
Galo na Veia – Atlético-MG Membership Program — Photo: Disclosure