Sports
Unión Santa Fe wins Oriente Petrolero and becomes leader of the Fluminense group in the Sudamericana | south american cup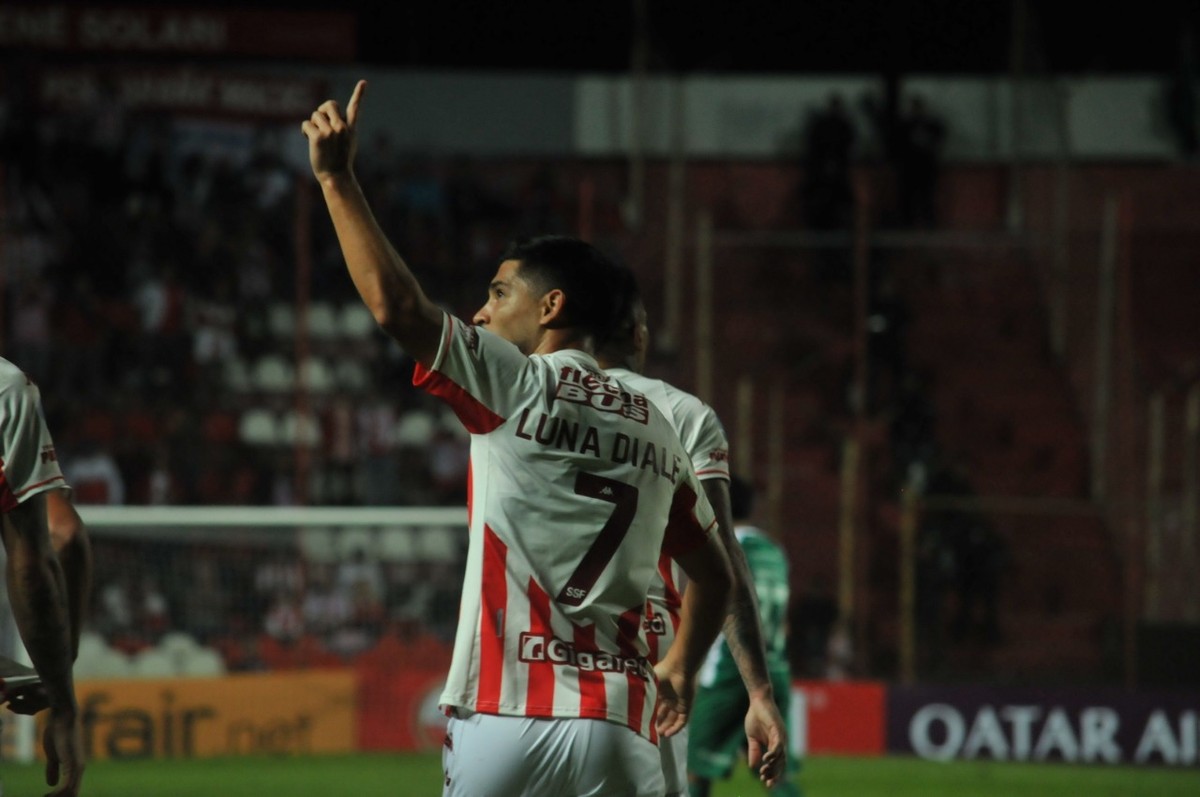 As expected, Unión Santa Fe, from Argentina, did their homework and beat Oriente Petrolero, from Bolivia, 2-0 on Thursday night and took the lead in Group H of the Copa Sudamericana at the end of fourth round. The Argentines reached eight points and were left with one more than the direct competitors, Fluminense and Junior Barranquilla, from Colombia. In turn, the Bolivians, sunk in the bottom with defeats in every game, no longer have a chance of qualifying.
+ Want to turn your football knowledge into cash prizes at each round of the Brasileirão? Access Cartola Express!
Luna Diale celebrates the first goal over Oriente Petrolero – Photo: Publicity / Unión Santa Fe
Playing at home, at the 15 de Abril stadium, Unión Santa Fe opened the scoring after 12 minutes, with striker Luna Diale. Despite the advantage, the minimal difference until the end of the first half caused some concern. But at the beginning of the final stage, midfielder Roldán extended the score in the 11th minute and reassured the Argentine fans, who came in droves to the stadium. The team managed the score until the end and secured the important victory.
Oriente Petrolero's goalkeeper avoided a goal by Unión Santa Fe — Photo: Publicity / Unión Santa Fe
Fluminense, which had risen to second place with the 2-1 victory over Junior Barranquilla last Wednesday at Maracanã, dropped back to third with the result in Argentina. As only the leader advances to the round of 16, Tricolor needs to win the remaining two games and hope for the Colombians to stumble. Fernando Diniz's team returns to the field for the Sudamericana only on the 19th, when they visit the Argentines at 19:15 (Brasília time) at the 15 de Abril stadium.