News
5 Brazilian actresses with an international career who are successful in Hollywood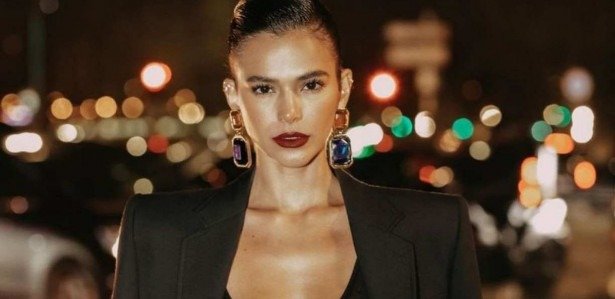 With Bruna Marquezine recently cast in the DC Comics movie "Blue Beetle" and Maria Fernando Candido making a very special appearance in "Fantastic Beasts: Dumbledore's Secret", part of the magical universe of Harry Potter, the brazilian actresses have shown their talent to the world.
Besides marquezine and Candid, others brazilian actresses are successful in Hollywood productions and follow the path trodden by Carmen Miranda, who enchanted the world with her talent and beauty.
Check out 5 Brazilian women who conquered their space in world cinema:
Bruna Marquezine

An old acquaintance of Brazilian novelists, Marquezine was selected for her first international work in the film "Besouro Azul". It will be the first time that the DC Comics superhero universe will have a Latin character as the protagonist. The film is slated to hit theaters in 2023.
Maria Fernanda Candido

Powerful, the great Maria Fernando Cândido officially entered the magical universe of Harry Potter as Vicência Santos, the minister of magic in Brazil! Candide's debut was in the movie "Fantastic Beasts: Dumbledore's Secrets". The actress also recently participated in the film "The Traitor", which was nominated for the Palme d'Or at Cannes in 2019, in addition to other international titles that have not yet been released.
Sonia Braga

Sônia Braga is already a Hollywood veteran. With a solid international career in Hollywood, Braga has worked with iconic directors such as Clint Eastwood and has participated in several series, such as "Sex And The City" and, more recently, "Luke Cage", from the Marvel universe. The actress has already been awarded at several festivals around the world and was included in the New York Times list of the greatest actors of the 21st century.
Alice Braga

Alice, who is Sônia Braga's niece, also has an extensive and very successful international career. After starting in Brazil, appearing in City of God, he gained international recognition and since then participated in major projects such as I Am Legend, with Will Smith, O Ritual, with Anthony Hopkins, Essay on Blindness and The Suicide Squad, by DC Comics. , in addition to starring in the series A Rainha do Sul.
Morena Baccarin

Actress Morena Baccarin was born in Brazil, but moved to the United States when she was a child. It was there that she began her acting career, best known for her role as Vanessa in Marvel's "Deadpool" films. In addition, she has appeared in several popular series such as "Gotham", "Serenity" and "Firefly", but it was in "Homeland" that she received Emmy and SAG nominations.