Sports
Alcaraz becomes 1st to beat Nadal and Djokovic on clay in consecutive matches | sneakers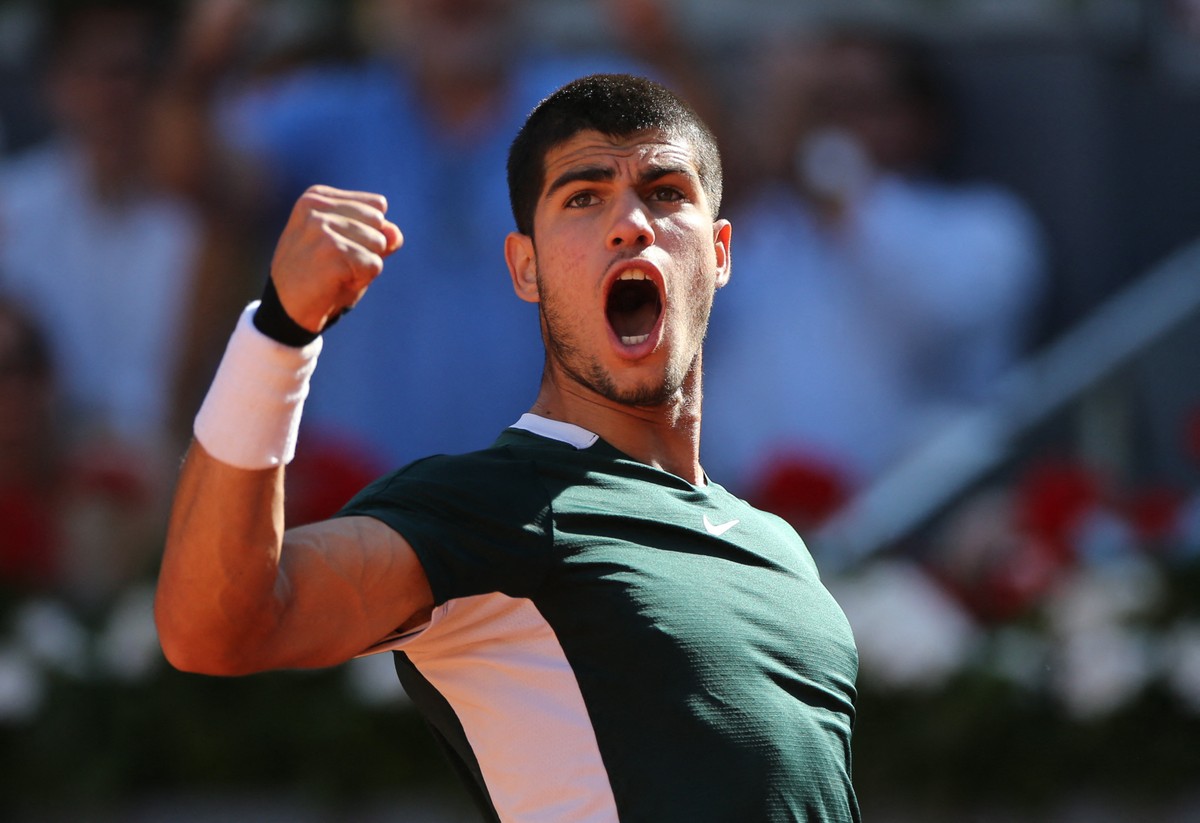 In the recent history of world tennis, only 4 tennis players had managed to beat Rafael Nadal and Novak Djokovic in consecutive games of the same tournament. This Saturday, that number increased to five, but with one difference: it was the first time this had happened on clay. Carlos Alcaraz once again entered the history of the sport. And this Sunday, he could become the youngest tennis player in history to win the Madrid Masters 1000 if he beats the winner of the duel between Greek Stefanos Tsitsipas and German Alexander Zverev.
+ Alcaraz beats Djokovic and goes to the final in Madrid
+ Learn about Alcaraz's victory over Djokovic
If that happens, Carlitos will surpass his idol Rafael Nadal in the week he turned 19, who was also champion in Madrid at the same age, but 5 months older than his compatriot, in 2005.
This year's champion of the Miami Masters 1000, the Barcelona ATP and the Rio Open, Alcaraz is looking for his fifth career title this Sunday. In an interview with ATP, Carlos answered if there is any limit to what he can achieve in tennis.
– I don't think so (laughs). Tomorrow I go to the final, just like I did in Miami. I am very happy to be able to play a second Masters 1000 final – said the Spaniard.
Alcaraz had dispatched Rafael Nadal on Friday and, this Saturday, defeated ATP ranking leader Novak Djokovic in 3h35min, with partials of 6/7 (5), 7/5 and 7/6 (5). The Serbian did not spare praise for his rival after the defeat:
– For someone his age to play with such maturity and bravery is impressive. He deserved to win. I had a lot of chances and it was a fantastic game. Great battle. But I'm definitely disappointed that I couldn't take my chances in the second set – said Djokovic, in an interview with ATP.