Sports
América-MG wins Atlético-MG, breaks taboo and overcomes rival in the classification – 05/07/2022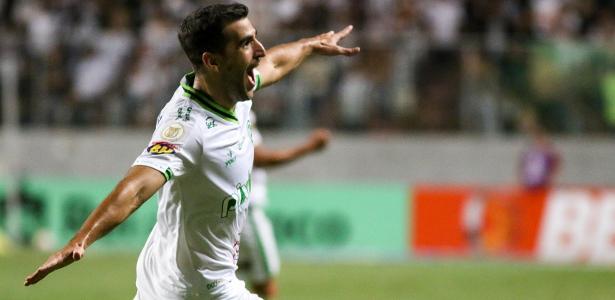 Atlético-MG's phase in the Brazilian Championship is not good at all. After two straight draws, Galo was defeated by América-MG this Saturday, 2-1, at Independência. With the result, the alvinegro team was surpassed by the rival in the classification. The goals of the match were scored by Iago Maidana and Cáceres, for Coelho, while Nacho scored for Atlético.
Worse than the result, was the performance of the Rooster. Once again the current Brazilian champion left something to be desired. If it weren't for an inspired afternoon by goalkeeper Everson, the result would be even worse. In the classification of the Brazilian, Atlético has already lost one position and can leave the G4 in this round, while América is in the vice-leadership of the competition.
Relieved Rabbit, Downed Rooster
America put an end to a series of positive brands built by Galo. Coelho has not won the derby since 2016 — there were 21 matches without beating Atlético. In addition, Galo was again defeated playing in Belo Horizonte after almost a year. There were 41 unbeaten matches in the capital of Minas Gerais.
Who did well: Everson
Atlético had a disastrous start to the game, so much so that at 20 seconds it was necessary for Everson to avoid América's first goal, in a move in which Juninho was alone with the Atlético goalkeeper. At the moment of instability of the alvinegro team, Everson made three other good saves.
Who was bad: Ademir
The Atletico-MG striker did not come for the reunion with América, a club he defended until the end of last year. With difficulty to finish, shirt 19 failed to create good scoring opportunities.
Atlético-MG match: loose marking
América didn't even need to attack as much to score two goals at Atlético and create other good opportunities. With a loose marking, Galo suffered a lot in the defensive part. In fact, it has become a routine for the alvinegra team, which conceded two goals in each of the last three matches for the Brasileirão.
Crowded, but not so much
Despite Atlético's command of the classic, the match was at Independência, as Mineirão hosted a musical event this Saturday. To give the stadium to the rival, América demanded to keep three sectors of the audience. The seats destined for the Atletico fans were full, but America's supporters were few in number.
Hulk takes card and is suspended
With so much complaining about the referee, Hulk was yellowed and is out of Atlético-MG's game with Red Bull Bragantino, on Wednesday. First, Galo's number 7 had a conversation with referee Wilton Pereira Sampaio, but he continued to complain. Yellow came in the 16th minute of the first half.
VAR got it right
Atlético even tied the derby, with Nacho Fernández, who caught the rebound of a ball kicked on the post. But the referee signaled the Argentine's offside. After three minutes of VAR analysis, the black-and-white goal was validated.
DATASHEET
ATLÉTICO-MG 1 x 2 AMERICA-MG
Reason: 5th round of the Brazilian Championship
Local: Independence, Belo Horizonte (MG)
Date and time: May 7, 2022, at 4:30 pm (Brasília time)
Referee: Wilton Pereira Sampaio (FIFA/GO)
Assistants: Bruno Raphael Pires (FIFA/GO) and Fábio Pereira (TO)
VAR: Pablo Ramon Goncalves Pinheiro (RN)
Yellow cards: Allan, Hulk, Rever and Keno (CAM); Juninho, Éder and Gustavinho (AFC)
Red card: Felipe Azevedo (AFC)
goals: Iago Maidana in the 6th minute of the first half; Nacho Fernández at 24′ and Cáceres at 35′ of 2nd
Atlético-MG: Everson, Guga, Alonso, Réver and Rubens (Caleb, at 43′ of the 2nd); Allan, Jair (Fábio Gomes, at 39′ of the 2nd), Zaracho (Keno, at 12′ of the 2nd) and Nacho; Ademir (Sávio, at 12′ of the 2nd) and Hulk. Technician: Turkish Mohamed.
America-MG: Jailson, Patric, Iago Maidana, Éder and João Paulo (Cáceres, at half-time); Lucas Kal, Juninho (Conti, at 29′ of the 2nd) and Felipe Azevedo; Matheusinho (Pedrinho, at half-time), Gustavinho (Aloísio, at 11′ of 2nd) and Henrique Almeida (Índio Ramirez, at 11′ of 2nd). Technician: Vagner Mancini.