Health
Anvisa will review health rules at airports and planes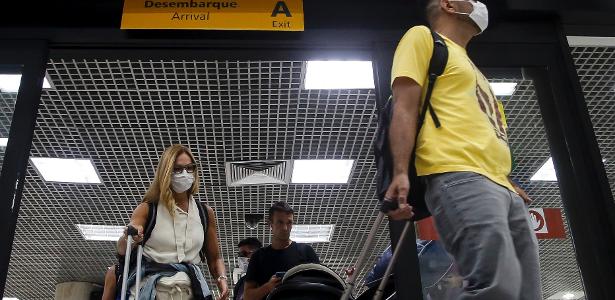 Anvisa (National Health Surveillance Agency) will review, on the 12th, the health rules against covid-19 in airports and aircraft.
"The initiative is part of the review work that Anvisa has been conducting based on the monitoring and evolution of the epidemiological scenario of Covid-19", said the agency, in a note.
Despite not anticipating details about the analysis, Anvisa's press office stated that "numerous aspects of the current protocols are under review".
On April 2, Anvisa announced the discarding of sanitary measures after the advance of vaccination and the cooling of the pandemic. The main change is that vaccinated Brazilian and foreign travelers are exempted from carrying out a test against covid.
End of the health emergency
On April 22, the Minister of Health, Marcelo Queiroga, signed an ordinance that officializes the end of the state of emergency for covid-19.
"We didn't end up with the covid, the virus will continue to circulate and we have to learn to live with them. If there is a need for intensive care beds, we will have it", says Queiroga, on the occasion.
The Ministry of Health says that the decision was made considering the response capacity of the SUS (Unified Health System), the improvement in the epidemiological scenario in the country and the advancement of the vaccination campaign.