Sports
Botafogo sends new proposal to Zahavi and is optimistic for agreement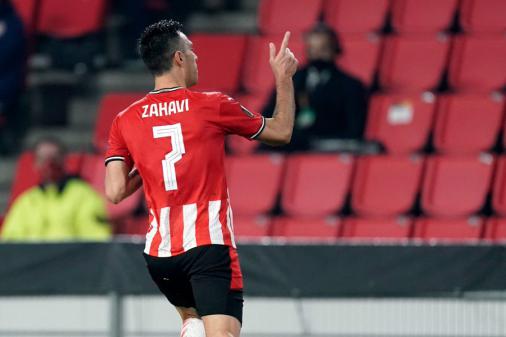 There is optimism in the corridors of Nilton Santos Stadium regarding a positive outcome for Eran Zahavi. THE Botafogo sent a new proposal to the PSV striker and is confident of a happy ending. The player analyzed and was left to give the answer at the end of the Dutch Championship.
+ Textor provokes Flamengo and complains about referee in Botafogo's under-20 tie

THE Botafogo sent the first proposal at the end of March. Zahavi's representatives returned with new numbers. With a financial project for the striker, Alvinegro returned with the counter-proposal last week, bringing the numbers closer to what the staff had asked for before.
Zahavi liked the project presented by Botafogo. The issue that separates the hit is the financial part. Alvinegro offered the Israeli a contract until the end of 2023. The bond can be renewed in case of the athlete's desire and goals to be reached.
The striker will not stay at PSV and would arrive at Glorioso without transfer costs. There are, as usual, commissions for the managers involved and for the player himself. The mid-year window only opens in July.
PSV still has a chance to be Dutch champions. Zahavi received Botafogo's proposal, but replied, for now, that he still cannot have a final word. The player is focused on finishing the Eredivise. The athlete promised that he will resume concrete talks once the team's fate is sealed.
Eran Zahavi has 26 goals and 11 assists in 50 games this season. Many of the conversations are dealt with directly with John Textor, who sees the Israeli as the important signing that Alvinegro needs to have for the year.