News
Brad Pitt and Angelina Jolie's property is sold for R$ 68.5 million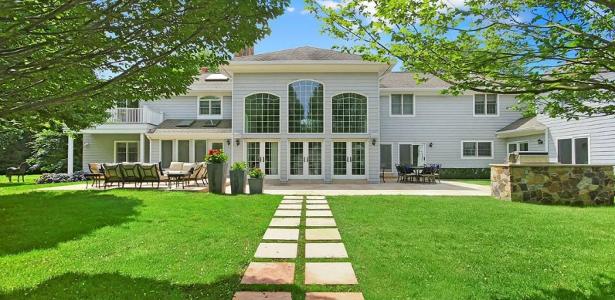 The former property of Brad Pitt and Angelina Jolie, located in The Hamptons, a set of villages and towns in the city of Southampton, in the United States, was sold for US$ 13.6 million, equivalent to R$ 68.5 million, in current quote.
According to The New York Post, at the height of their fame, in 2006, the couple decided to rent the property, but suffered from the harassment of the paparazzi who hid in the surroundings and used helicopters in the hope of photographing the actress naked.
"They were flying so low that she was terrified they were going to crash into the house," a source told the paper.
Built in 1995, the property has eight bedrooms, 7 bathrooms, includes a swimming pool and a tennis court. Inside, the house opens onto an entrance hall with staircases.
There is also a dining room, library and a wood burning fireplace, along with an open chef's kitchen. The bedroom wing has a large master bedroom with terrace and private bathroom.
Check out images: