Business
Burger King is notified once again for false advertising in Manaus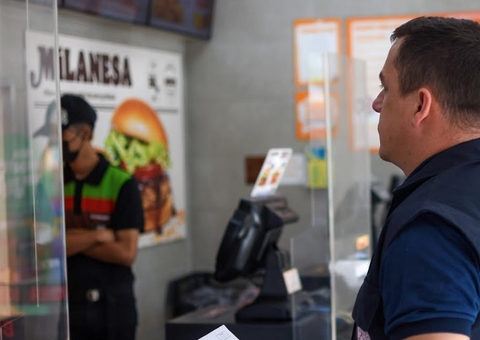 Manaus/AM – The Consumer Defense Institute (Procon-AM) again notified the fast food chain Burger King in Manaus. The document was forwarded after new reports of false advertising.
Earlier this week, the agency had already asked the company for clarification on the sale of the Whooper Ribs sandwich, which, despite the name, would not have the product in its composition.
The second notification sent to Burger King comes after consumers reported as "common company practice" not fully complying with the offers. As an example, the King Junior snack was mentioned.
Aimed at children, the combo should consist of a sandwich, fries, a fruit and a choice of coconut water or another drink. However, consumers reported that the snack is not sold with the fruit and that stores often claim that they do not have the coconut water option.
In the document, Procon-AM also mentions that, on the company's page on the Ifood application, consumers are informed about the lack of lettuce, but there is nothing about proportional reduction in the price of the sandwich that will be sold without the ingredient.
"We gave the company ten days to present the necessary clarifications, as well as proof that it gave discounts corresponding to the lack of one or more items. We also ask that the network make the immediate correction of the ads referring to incomplete offers", explains the director-president of Procon-AM, Jalil Fraxe.

Portal do Holanda was founded on November 14, 2005. First with a column, named after its founder, journalist Raimundo de Holanda. Then it moved to Blog do Holanda and finally Portal do Holanda. It was one of the first internet sites in the State of Amazonas. It is audited by IVC and ComScore.