News
Caetano O"Maihlan: "A walking metamorphosis"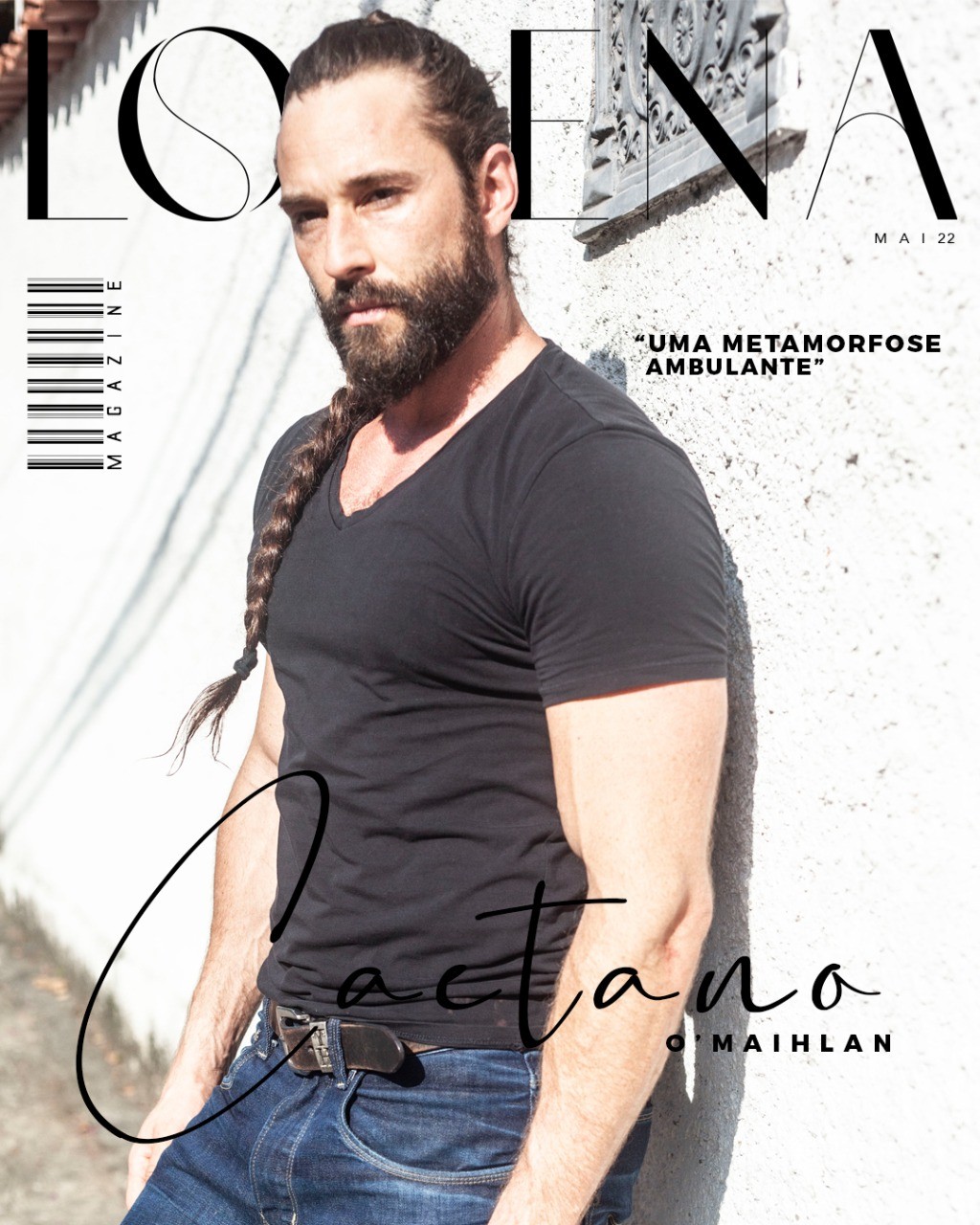 With more than 20 years of career as an actor and model, Caetano O'Maihlan, who recently joined the cast of Rede Record's super production, "Genesis", currently plays Quedés, the eldest son of King Filisteus Guedór in "Reis", by the same broadcaster.
Her first steps as a model took place at the age of 18. Even very young, Caetano went through places like New York, London, Italy, Paris, Japan where he learned new languages, English, French and even Japanese. At 21, he moved to Rio de Janeito, graduating from the Célia Helena Theater School, CAL (Laranjeiras House of Arts). His extensive curriculum includes major productions such as "Eterna Magia", "Viver a Vida", "Insensato Coração" and "Além do Tempo" by Globo. Already at Record, the actor was in the super-productions "King David", "José do Egypt", "Miracles of Jesus", "Promised Land", "Genesis", in addition to being cast in "Reis".
In an exclusive interview for Lorena Magazine, Caetano O'Maihlan tells about the beginning of his career, important moments in his career and techniques to perform hot scenes during the recordings.

A walking metamorphosis.
---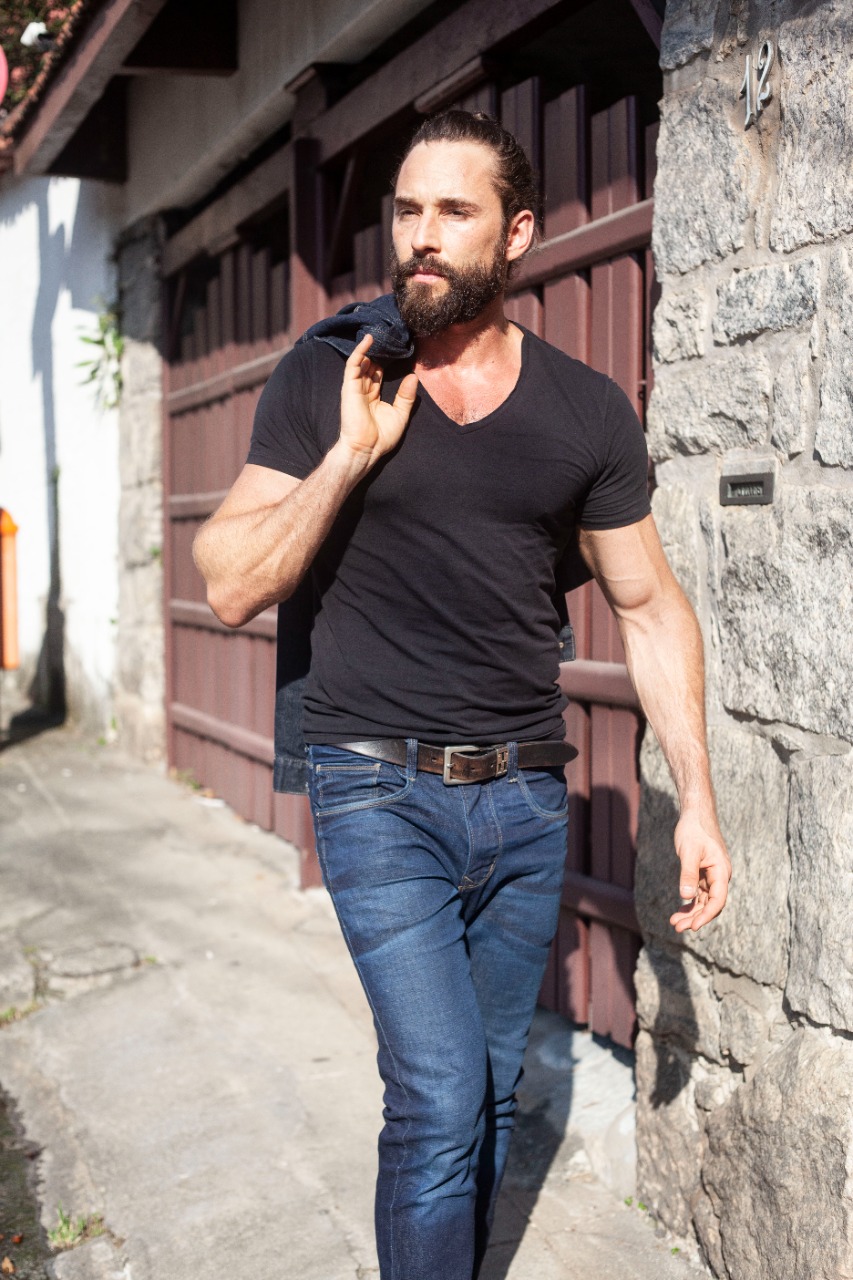 Caetano O'Maihlan (Photo: Carol Beiriz)
---
If you could describe yourself in one sentence, what would it be? "A walking metamorphosis."
How was the transition from model to actor? Even when a model already wanted to be an actor or did that desire come with time? "The two paths kind of came together. The first jobs I took when I started as a model/actor at the age of 15, still in a children's agency called Tutti Modeli, were commercials where acting prevailed, although without speaking. Only after moving to slightly larger agencies did the fashion market appear, and in the midst of that I made my first piece Clarão nas Estrelas. I traveled the world as a model and there I participated in the feature film ZooLander directed by Ben Styler. I came back and started an acting course at the modeling agency taught by Zeca Bittencourt who today works at Globo's artistic resources in São Paulo. From there I auditioned for Rede Globo's Actors' Workshop and went to live in Rio de Janeiro where my career as an actor took off and became my main activity. Modeling today is something very sporadic but I do it with pleasure."

I was nowhere but there, present in that character.
---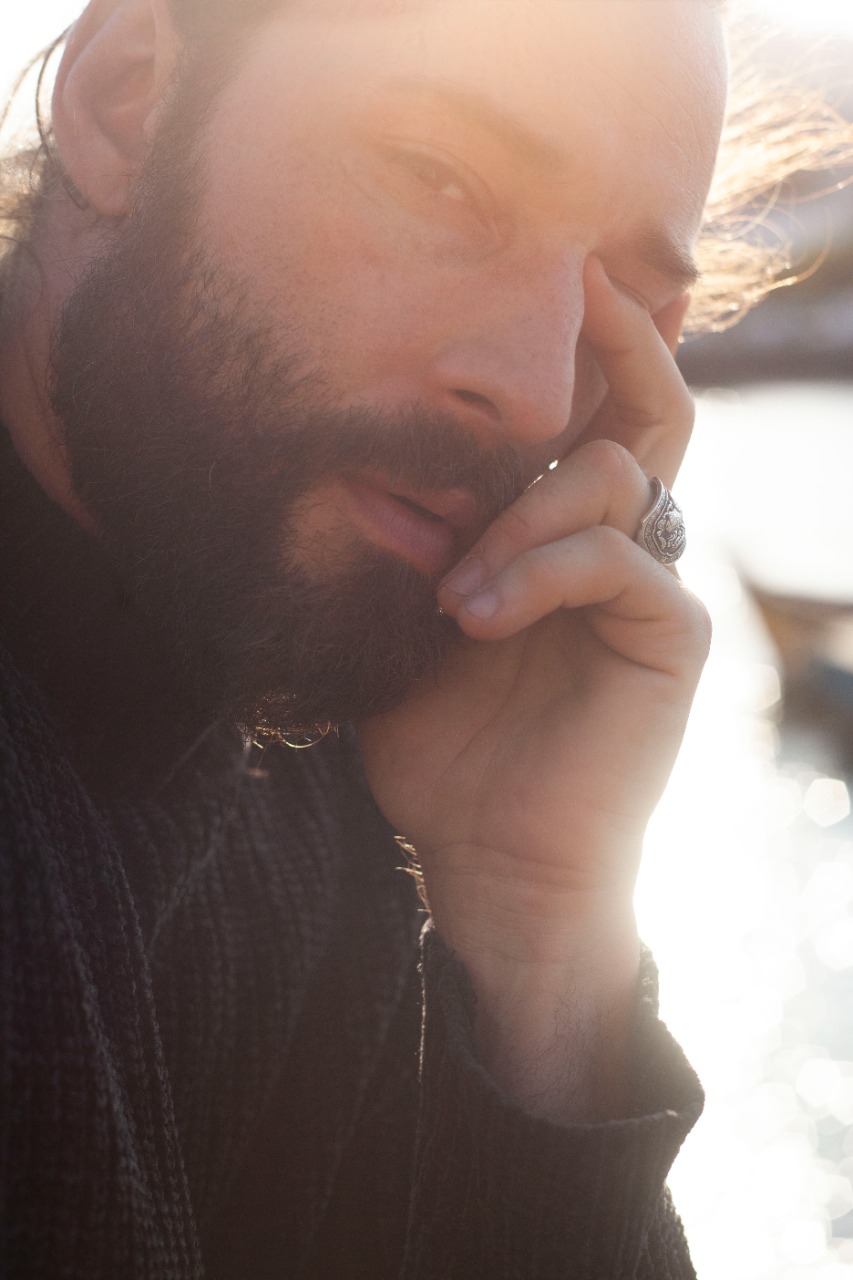 Caetano O'Maihlan (Photo: Carol Beiriz)
---
What was the most memorable moment of your modeling career? What about an actor? Can you describe? "The most memorable moment of my life as a model was walking for Giorgio Armani in front of an audience that included people like Arnald Swachenegger and Samuel L. Jackson. Armani experimented for the first time, that some models danced in the parade. We had rehearsals as if it were a show and at each rehearsal he sent models away, finally, in this dancing role, there was only me and who was actually a dancer, lol. A fashion show in Milan has three performances with an interval of 2 hours. In the first one, Armani asked to dance a little and walk more. In the second performance he asked for it to be half and half and in the third he said: Baila Gaetano, baila! And off I went to the sound of Lá Vem o Homem da Tiete Borboleta in the voice of Jorge Ben.
I recently went to specialize in the acting technique of the famous Hollywood acting coach, Ivana Chubbuck, at her studio in Los Angeles. It was 10 hours of work a day every weekday! As an actor, at the same time, he attended beginner and advanced classes, in addition to cold reading classes, and attended Ivana's Masters Class. From the second month on, I got the chance to do scenes for Ivana in
people! (In English of course). She chose for me a scene from Silence of the Lambs; Anthony Hopkins and Judie Foster! I tried to dissuade her from that idea, arguing that maybe it was too much for me at first, but she was unyielding. I studied something around 27 hours for the character applying his acting technique and when I went on stage on one of the most challenging nights of my life and presented the scene to Ivana who worked with Halle Berry in the role that gave her the Oscar; Brad Pitt, Charlize Theron, Travis Fimmel; Ragnar from the Vikings….I wasn't anywhere but there, present in that character. At the end of the scene, she made a brief pause and instead of detonating me, which she did a lot with the students, she turned to the audience and started to break down what she had done, exemplifying to the audience how to make a scene well! I, who until then was just another one in her school, from that moment on I became a small celebrity there. I have rarely felt so recognized."

It's always a knot in my stomach, even today.
---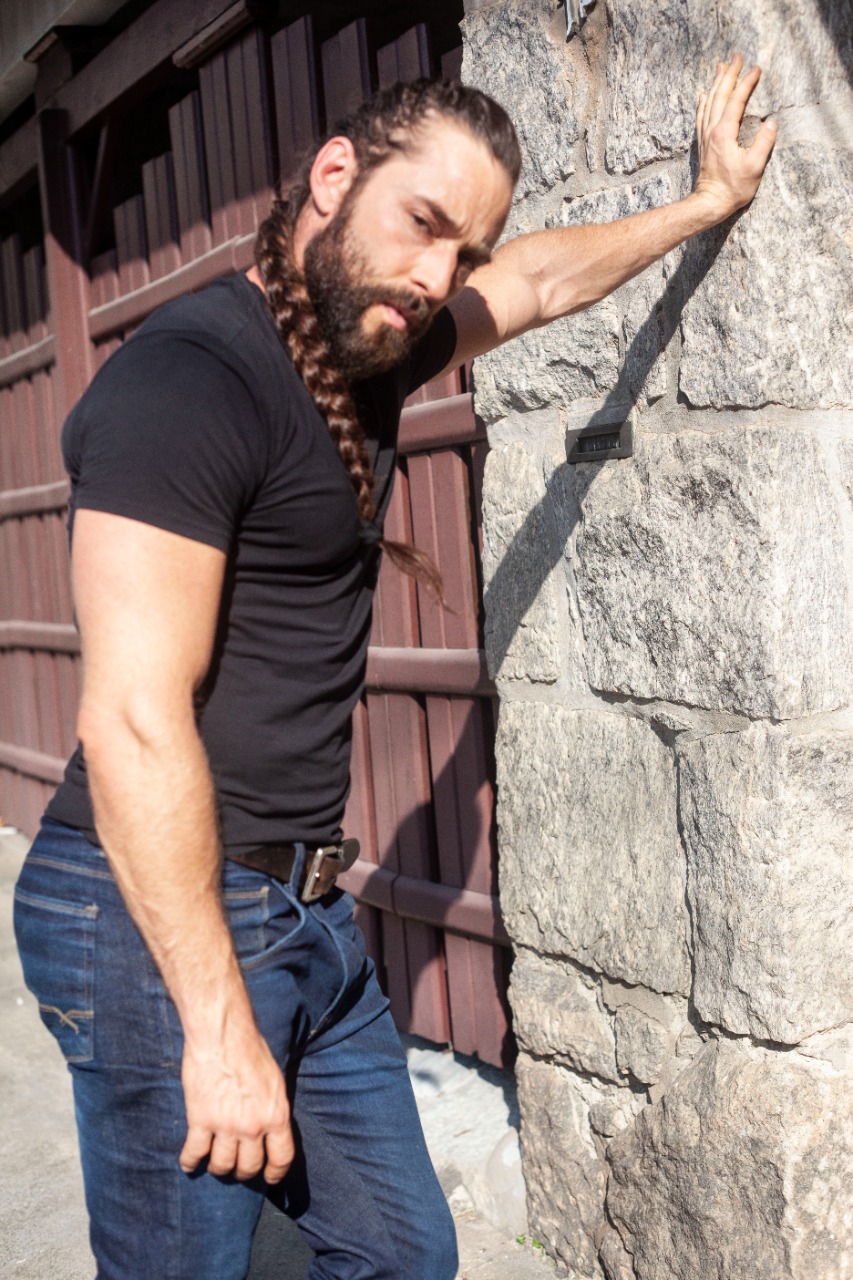 Caetano O'Maihlan (Photo: Carol Beiriz)
---
How did it feel to see yourself on the small screen for the first time acting? "It's always a knot in my stomach, even today. I don't remember how it was at the time, but I remember that as I learned, my first presentations make me very ashamed, lol. Unlike many colleagues, I like to watch myself, now I don't like noise, I prefer silence because I want to evaluate every detail. There is always room for improvement, but with the help of Ivana's technique, today I never "mistaken" much, when we act purely on intuition, our performance can be very irregular, or worse, shallow."
With his vast experience as an actor, Caetano, who is currently 41 years old, serves as an example for the new generation of talent, and even for those who are thinking about pursuing the profession.

You will take "no" in droves, know how to filter the learning that that rejection brought you.
If you could give one piece of advice to someone who dreams of becoming an actor/actress, what would it be? "Be clear about what you want to achieve and learn to deal with rejection and frustrations along the way. You will take "no" in droves, know how to filter the learning that that rejection brought you, reorganize yourself and get back on the path towards your goal. From the moment you expose your work, everyone will have an opinion on it and this can be very distressing and frustrating. People's negative criticism never takes into account the work you had to achieve that result, don't waste time trying to justify yourself, take what works for you and move on. It is essential to watch and read good references to add to your artistic repertoire, study interpretation techniques to develop a discernment that will make you more confident and assertive in your work and never stop taking risks."

I get in touch with the struggle to achieve my goals.
---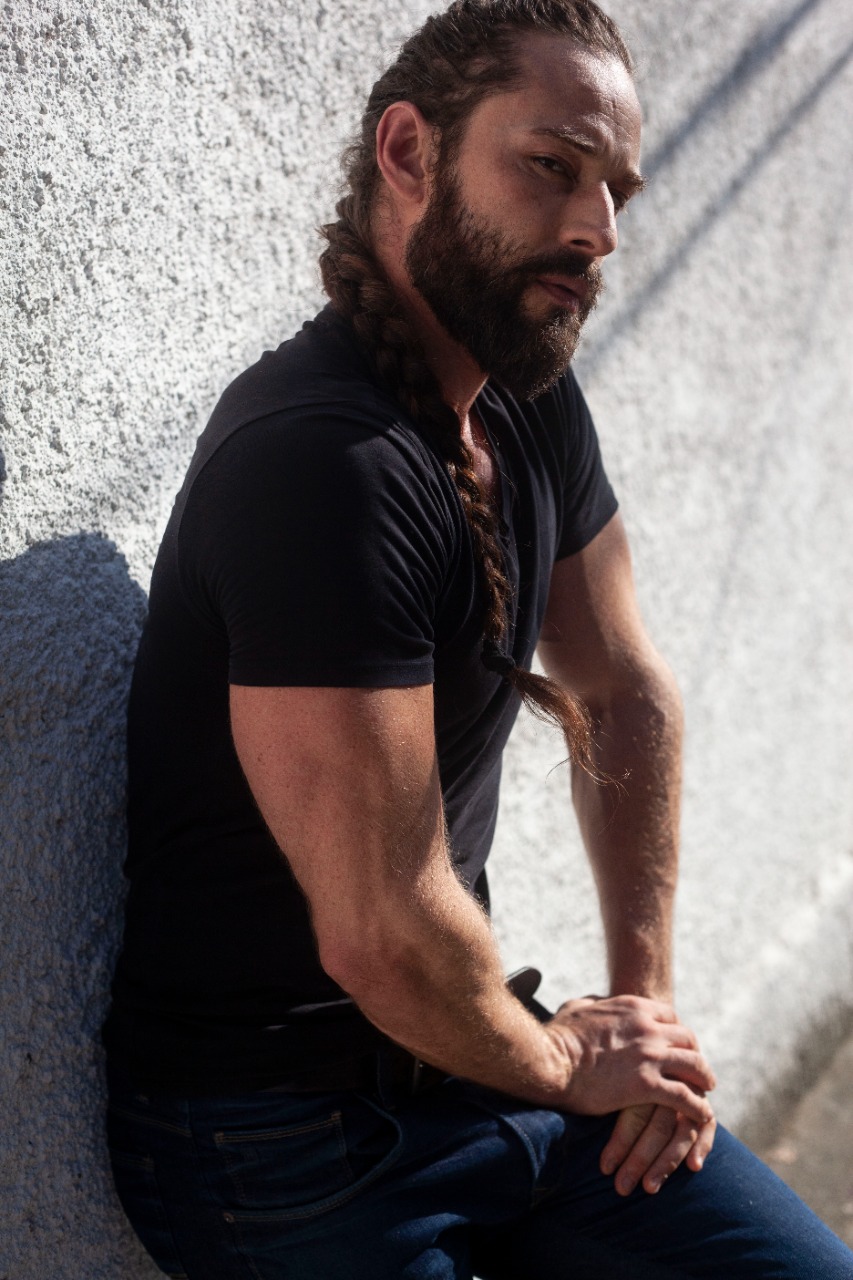 Caetano O'Maihlan (Photo: Carol Beiriz)
---
Is there a specific role that you feel most comfortable with? "I like to make warrior characters, I think I get in touch with a pulse of life that accompanies me in my trajectory: the fight to conquer my goals."
Around intimate scenes on the small screens and screens there is a taboo and a certain lack of knowledge about how such a take or such act was recorded. Killing some of the audience's curiosity and strangeness, O'Maihlan tells how he prepares to perform these scenes in a respectful and professional way.
A mega curiosity of people is about hot and romantic scenes, how do you prepare scenes like that? "There is no other way to approach these scenes than with respect and professionalism. Without emotional connection these scenes never reach their greatest potency, Ivana Chubbuck has an exercise to create sexual chemistry aligned with a common pain that generates a very strong bond between the couple on the scene. That way we get a deep connection with the actress or actor who is playing opposite you even if he or she doesn't inspire you to do so on a personal level."
Closing the interview, we thank Caetano for his attention and availability to talk to us and we wish him success in the role of Quedés, who will debut soon in "Reis", on Rede Record.
Featured photo: Caetano O'Maihlan. Carol Beiriz