Sports
Captain redeems himself, Genoa turns against Juventus in injury time and remains alive against relegation | international football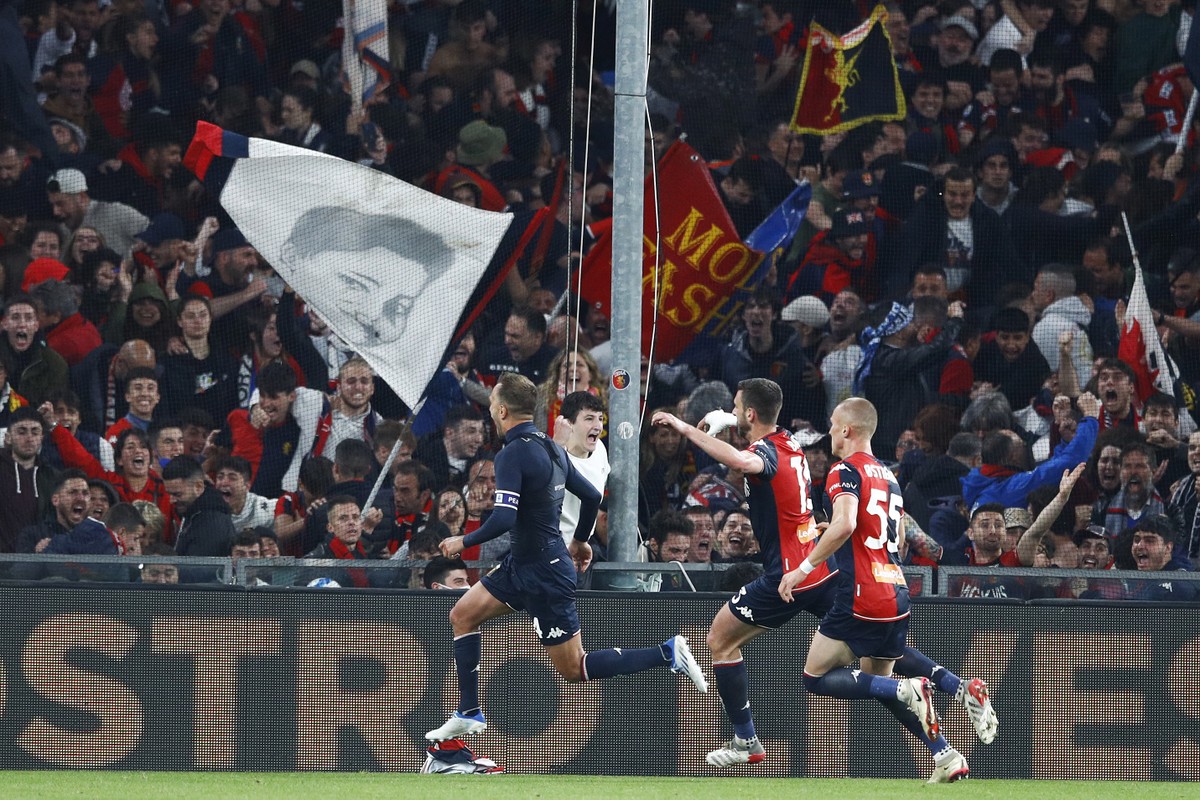 An epic comeback by Genoa on Friday has given Italy's oldest club a new lease of life in their fight against relegation. Playing at home, the Genoese team defeated Juventus 2-1, with a penalty goal from captain Criscito in the 51st minute of the second half.
The result kept Genoa alive in the fight against relegation. An eventual defeat could decree the fall still in this round, if Salernitana beat Cagliari on Sunday.
Criscito celebrates winning goal with Genoa fans – Photo: Getty Images
With the victory, Genoa went to 28 points, overtaking Cagliari and reaching 18th position. The team has one point less than Salernitana, the first team outside the relegation zone, which is still playing in the round.
The victory came with epic airs. Genoa's reaction came only at the end of the match. After Dybala opened the scoring for Juventus three minutes into the second half, Gudmundsson equalized in the 42nd minute.
The game was completely open. Amiri missed a free-kick at the penalty spot, while Juve's Kean shot wide wide on the counterattack.
A new chance for Criscito
In the last move of the match, Yeboah was fouled in the area, and the referee awarded a penalty. Captain Criscito, raised at the base and with more than 10 seasons at the club, converted and was greatly celebrated by his teammates.
The party, in addition to the relief for a crucial victory, has an explanation: the same Criscito had also missed a penalty in the 51st minute of the second half in the last round, when Genoa lost the derby to Sampdoria by 1-0. cried on the field and apologized to the crowd. Six days later, he had a chance to redeem himself.
Criscito apologizes to Genoa fans after missing a penalty in the derby against Sampdoria, in the last round – Photo: Getty Images
Genoa was acquired this season by 777 Partners, the same company that has been forwarding an agreement to take over Vasco's football. The company also has stakes in Sevilla, from Spain, and Standard Liège, from Belgium, and is negotiating the purchase of shares in Red Star FC, from France.