News
Chris Hemsworth and Natalie Portman join forces in new photo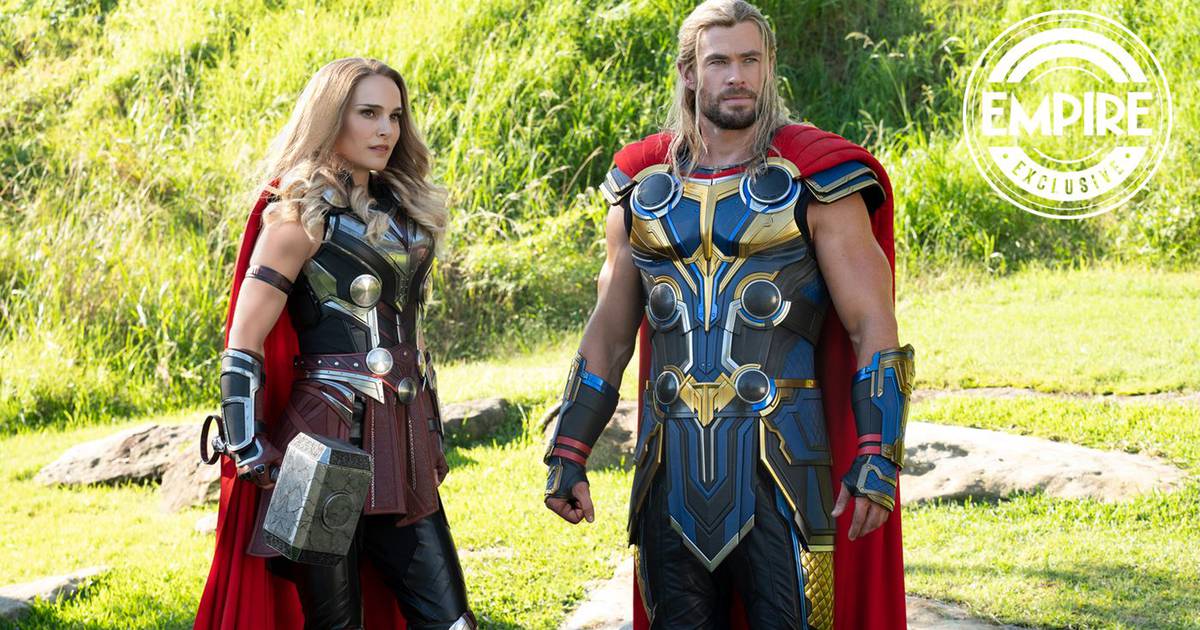 The magazine empire revealed a never-before-seen image of Thor: Love and Thunderwhich shows the God of Thunder (Chris Hemsworth) and the Mighty Thor (Natalie Portman) joining forces; check out:
The director Taika Waititi revealed to the magazine that the reunion won't exactly be easy for the hero. "It's been eight years. She's had a whole other life. Then the love of her life comes back and now she's dressed just like him. It's a real surprise for Thor.".
The idea of ​​putting them face to face again and, more importantly, showing Jane Foster as the Mighty Thor came while Waititi was already developing the story for the fourth film. "You don't want to bring Natalie back and make her play the same character, who was walking around with scientific equipment. You know, as Thor flies, she's on Earth, tapping her foot and thinking, 'Will he come back?' This is boring. You want to see her be a part of the adventure"he explained.
For the filmmaker, this is a chance to show a different side of Portman, which was little explored in the first God of Thunder films: "Natalie is really funny in real life. She's kind of silly and has a great sense of humor".
Thor 4 is starring Chris Hemsworth, Tessa Thompson, Natalie Portman, Christian Bale, Chris Pratt, Jaimie Alexander, Pom Klementieff, Dave Bautista, Karen Gillan, Sean Gunn, Jeff Goldblum and Vin Diesel.
Thor: Love and Thunder opens in theaters on July 7.
Omelette now has a Telegram channel! Join to receive and discuss top pop culture news (t.me/omelete).
Also follow us on Youtube: on Omeleteve, with the main topics of pop culture; Hyperdrive, for the hottest news from the geek universe; and Bentô Omelete, our anime, manga and otaku culture channel.