Sports
Fighters react to Charles do Bronx's loss of title after UFC weigh-in failure. Check | combat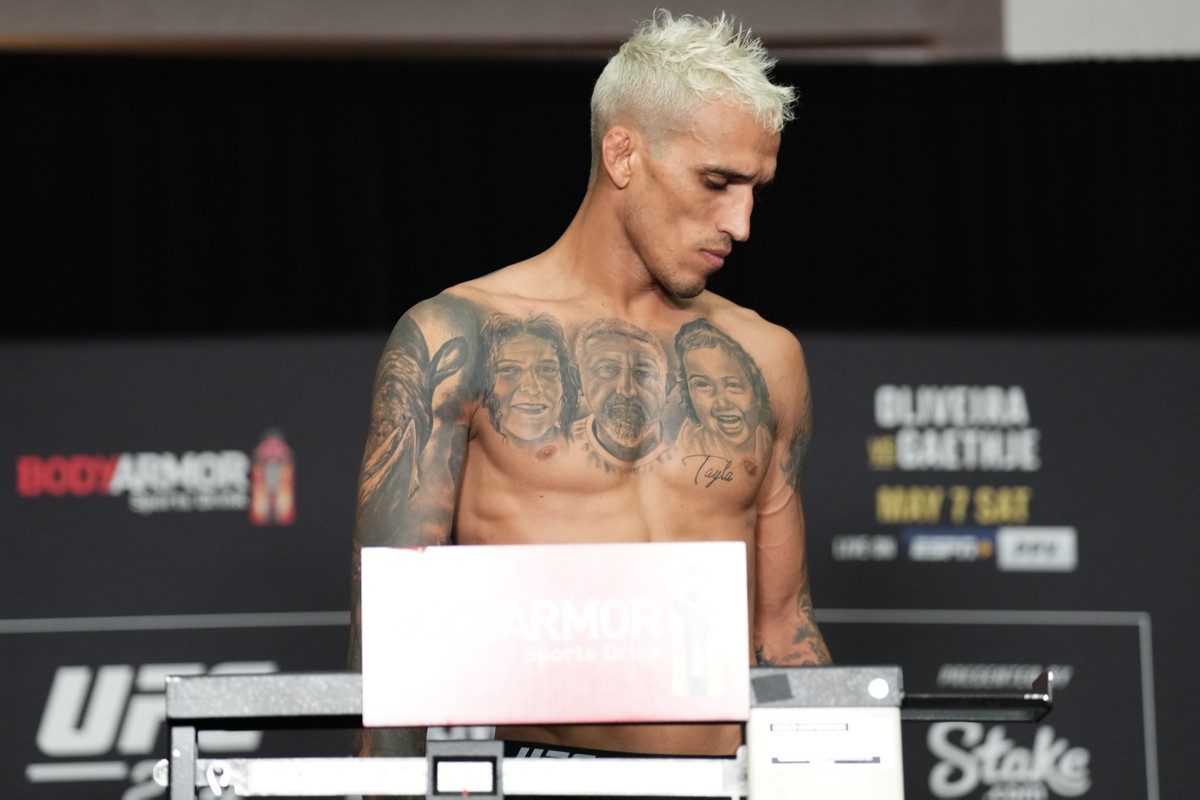 No one expected this, but Charles do Bronx missed the weight cut by around 200g at Friday's weigh-in and will be without the lightweight title (up to 70.3kg) for his fight with Justin Gaethje this Saturday at UFC 274. , in Phoenix (USA). The Brazilian also goes down in history as the first champion to lose a UFC belt for not making weight. When they fight this Saturday, only the American can walk away with the title if he wins.
+ UFC 274: uncalibrated scales would have interfered with Charles do Bronx weigh-in
+ Corinthians sends support to Charles: "Fiel and Corinthians are with you"
On social media, the fighters were surprised by what happened. Dustin Poirier, whom Charles do Bronx won in the last fight, was incredulous and revealed that until then he was betting on a Brazilian victory. Paul Felder, the last fighter to beat Charles, took the opportunity to criticize the Brazilian. Islam Makhachev, current lightweight number 3, encouraged Do Bronx. Check out the posts below.
Charles do Bronx leaves the scale with his head down after failing to weigh in at UFC 274 – Photo: Getty Images
Dustin Poirier, Former Interim UFC Lightweight Champion
– I was thinking that Charles would win, but I don't know now… Crazy.
– May affect his durability.
Paul Felder, former UFC fighter and commentator
– I wonder if he still wants to fight at 145 (pounds, featherweight). I have nothing against the champion. But this is a shame. And I honestly feel more for Justin. What an absolute disappointment for everyone in the division.
Islam Makhachev, UFC lightweight number 3
– Anyway, keep your head up Charles and good luck tomorrow, we all know you are champion for a reason. And I'm looking to fight the winner of that fight, either for the vacant title or the new lightweight champion.
Daniel Cormier, former UFC light heavyweight and heavyweight champion
– If the scale is heavy, it can't happen! Unhappy turn at UFC 274!
Michael Chandler, UFC lightweight number 5
– Hitting the weight is always difficult. But finding yourself on the weight, losing the weight, only to have to lose more weight after losing your initial sweat is a living nightmare, both physically and mentally.
Thiago Moisés, UFC lightweight
Sean Brady, UFC's No. 9 Welterweight
– Only as long as losing weight is good is for a short term fight, I don't want to be hard on the champion, but you have to do better than that, bro.
Casey O'Neill, number 13 of the UFC flies
UFC 274: Charles from the Bronx takes on Justin Gaethje. Live, only in Combat!