Health
Former governor Geraldo Alckmin tests positive for covid-19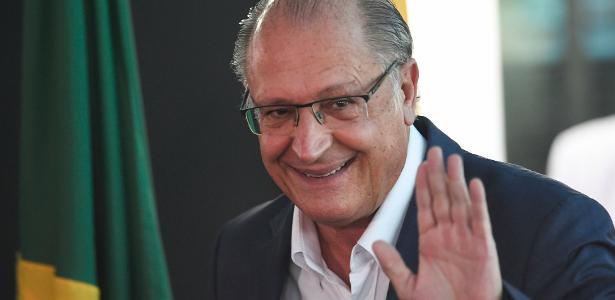 Former São Paulo governor Geraldo Alckmin (PSB) tested positive for covid-19, the day before the launch of the ticket of former president Luiz Inácio Lula da Silva (PT) to the Planalto Palace. THE UOL confirmed the information with Lula's pre-campaign.
According to deputy José Guimarães (PT-CE), Alckmin warned the PT leadership of the diagnosis, but the campaign committee decided to keep the political act on Saturday (7), in São Paulo, and the former governor should participate virtually.
In a note, the press office of the former governor of São Paulo, who was vaccinated against covid-19 with three doses, said that he is at home and is doing well. The advisory also confirmed that the event is maintained and he can participate remotely.
The pre-candidacy event is expected to bring together 4,000 guests, including politicians in general, pre-candidates in the states, artists, businessmen, trade unionists and representatives of civil society. The launch will take place at Expo Center Norte, at 10 am this Saturday.
Seven parties will officially join forces: PT, PSB, PC do B, PSOL, Rede, PV and Solidarity. Representatives from other parties, such as the PSD, Avante and MDB, were also invited to participate in Saturday's act.
Alckmin attended meetings this week
Alckmin met with Lula and several other PT members on Monday (2) in evaluation meetings. Two days later, he met with the former minister Aloizio Mercadante to discuss the government program of his ticket with Lula. The meeting took place at the Perseu Abramo Foundation, in São Paulo.
At the meeting, Mercadante asked for indications of technical names to debate the government program and for suggestions to the former governor, who defended the need to build a "republican pact" in Brazil. Alckmin also spoke of agribusiness. Part of the sector rejects Lula and prefers President Jair Bolsonaro (PL), but the former governor has tried to reduce this resistance to PT in the rural sector.
Next week, Alckmin was scheduled to travel to Minas Gerais, with Lula, but the former governor will not be able to participate either.
*With Estadão Content and Reuters