Sports
Fortaleza fans report military brutality in Castelão; Police claim fan was arrested | strength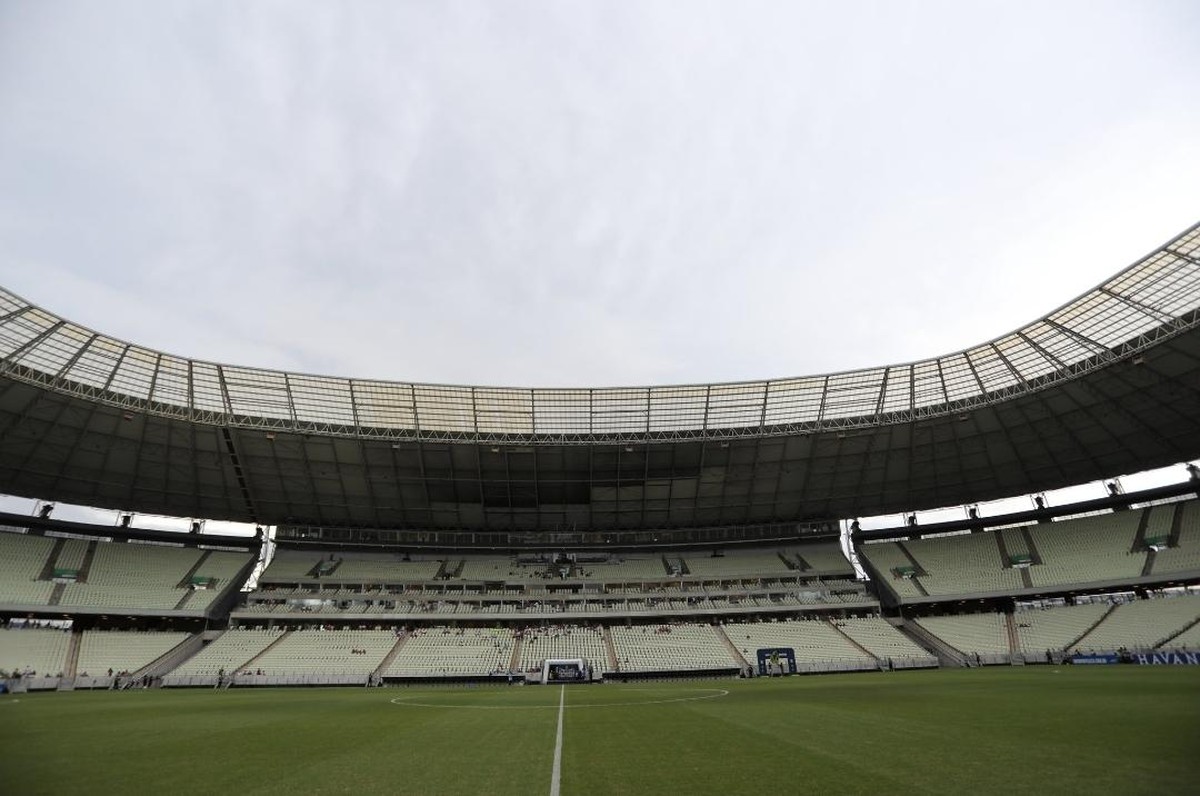 Fortaleza fans complain about the action of the Military Police with pepper spray and rubber bullet shots in the Lower South sector, in the match against River Plate, last Thursday (6), at Arena Castelão. Supporters report that children, wheelchair users and the elderly were at the scene. Many, according to fans, felt bad about the pepper spray.
– Someone must have had a little problem when buying drinks and that person must have gone towards the chairs and the Police, to catch a single person, threw pepper gas in half of the sector. And he started shooting people (with rubber bullets) in a sector of five thousand people – reported a fan who did not want to be identified to the Verdes Mares System.
In a statement, the Military Police spoke. According to the PM, a fan ended up being arrested for the crime of damage and contempt.
– It was necessary to make controlled use of force to contain the tempers and aggressions against the military that reached the point where the disorder was concentrated. A fan ended up being arrested for the crime of damage and contempt. In the action, a military police officer was injured and taken to the hospital – says the PM.
Another fan, who is a member of Fortaleza (and also declined to be identified), says that an elderly man was hit by a rubber bullet.
– I saw an old man taking a rubber bullet. Four policemen went to catch one in the crowd, cause all this and still drag the guy to kick ass? she complained.
Castelão, Fortaleza — Photo: AssCom Dourado
Fortaleza said it investigates footage of its fans in the game against River Plate. See official note.
"Fortaleza Esporte Clube became aware of the events between fans and the Military Police in the game against River Plate-ARG, at Arena Castelão, and is studying the measures that can be adopted to avoid such events, among which the sending of internal images for consideration by the Public Prosecutor's Office through the Nucleus of Sports and Fan Defense (Nudtor), the competent body to hear all parties, evaluate the images and also such conduct, and from there, initiate criminal and administrative proceedings.
Fortaleza also informs that the Club, through its Legal Department, is monitoring all acts of this investigation. Finally, the institution registers that it does not agree with any acts of violence and that it always seeks to bring the best experience to the fans.
— Photo: Disclosure