Sports
Gaethje polemicizes by ruling out error in scale used by Do Bronx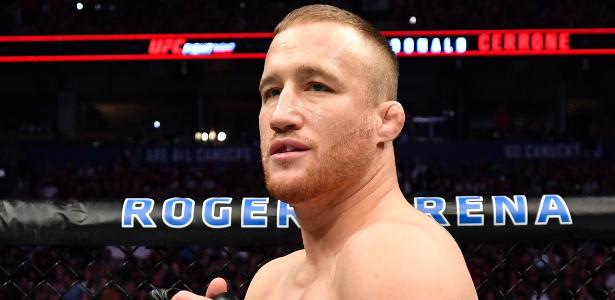 Charles Oliveira starred in a controversial episode at the official weigh-in of UFC 274. At the ceremony that took place this Friday (6th), in Arizona (USA), 'Do Bronx' did not cross the threshold of the lightweight division (70 kg), getting about 220 grams above the tolerance and, with that, he lost the belt.
Immediately, Diego Lima, the Brazilian's coach, suggested an error in the scale that the fighters used in the hotel as an explanation for what had happened. However, Justin Gaethje did not buy this justification.
On his social networks (see below), the American stated that everything worked perfectly at the official weigh-in, as usual. 'The Highlight' was the second professional to weigh in at the ceremony and passed the scales without a hitch, while Charles was the last to appear and was unsuccessful.
Besides Diego Lima, Ariane 'Sorriso' and Norma Dumont also complained about what happened and raised the possibility of an error in the scale used by the fighters the night before the weigh-in. Aware of what was happening behind the scenes, Gaethje pointed out that the only professionals who were above the limit of their categories were the Brazilians Charles and Norma. Thus, 'The Highlight' signaled that the problem was not the object but the nationality of the athletes.
"I posted my weight three hours after stepping on the scale. The average weight regained by UFC athletes is 10% of body weight. You may not like it, but it's the law. Both Brazilians. I weighed the same on the digital (scale) at the official weigh-in", wrote the former interim UFC champion on his official Twitter account.
Now, the main event of UFC 274 is only worth the lightweight title to one of those involved. If Justin Gaethje emerges victorious from the match against Charles Oliveira, he will become the company's champion. If 'Do Bronx' wins 'The Highlight', the category belt remains vacant.