Sports
'I took off my underwear and gave the same weight'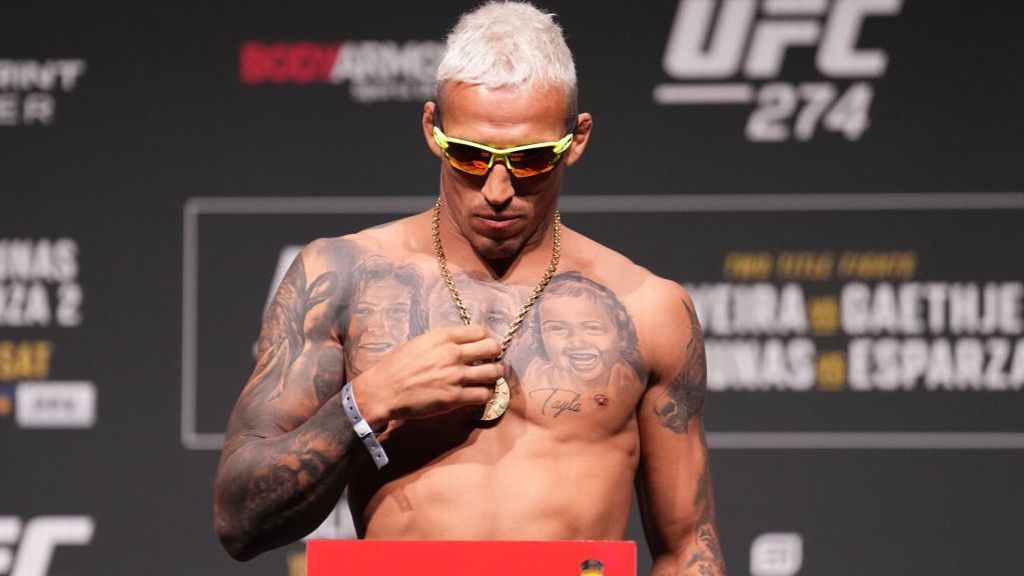 Brazilian lost UFC lightweight belt after failing to make weight for Saturday's fight
---
Charles of the Bronx lost his lightweight belt after not being able to hit the 70.3kg weight on your two attemptsin Phoenix, United States, where the UFC 274. Hours later, the Brazilian spoke exclusively with the ESPN of the United States and explained the reason for being 200g above the allowed for belt fights in the organization.
"I hit my weight on Thursday night. I'm not here to make up stories. I swear on my daughter, that's the most important thing in my life. On Thursday night I hit the weight on the UFC scale, and then on Friday morning we came back and I was 1kg overweight. I said, 'This is crazy. I didn't drink, I didn't eat, I have to be below that, y'all crazy'" explained the Brazilian.
"And then we started this war. All fighters 200g, 300g, 500g above. We saw the commission warning them that it was above and for us at no time did it warn. As a champion I dedicated myself to being able to cut the weight and those 200g were missing. And actually everyone was talking about those 200g that were above," he added.
"I had already made weight, I did a sauna, I hit the gauntlet, I did everything because I am the champion. I sacrificed myself, but the scale didn't even move. I weighed the first time in my underwear, it gave me a weight. I took off my underwear and it gave the same weight. This has no explanation. But it's part of it."
In the final face-off with Gaethje after the weigh-in, the atmosphere between the two became tense, with Do Bronx having to be contained and separated by Dana White.
With the violation, the former champion loses his title and the fight against Justin Gaethje ceases to be worth the belt for the Brazilian. In addition, Charles Oliveira is fined 20% of the value of his purse at the show.
While the Brazilian weighed 70.5kg, the rival fulfilled his role. Justin Gaethje hit the 70.3kg limit this Friday and passed the scales
See the note released by the UFC:
"Due to the lack of making weight, Oliveira will lose a percentage of his purse. As of this moment, Charles Oliveira remains the UFC Lightweight Champion, but at the start of the Main Event tomorrow night he will vacate the 155-pound title. The fight will go on as planned, but the title will only be at stake for Gaethje. If Oliveira wins, he will be the number one challenger for the vacant lightweight belt and will face the next challenger for the linear belt at a time and location to be determined.".